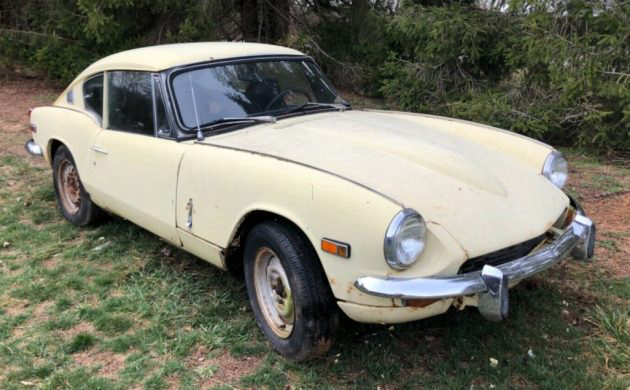 As a Barn Finds reader, I'm guessing you are a little like me — you probably keep a tab on the going rate for classic cars you particularly like. In fact, I often play a game with myself where I imagine exactly what I would buy if given $50,000 or a similar sum. One of the cars that frequently makes it onto that list is a Triumph GT6+, known as a GT6 Mark II in the rest of the world. This 1970 model ticks most of my boxes and only requires some straightforward welding I've completed before to really start to shine. It's listed for sale here on eBay and is located in Hanover, Pennsylvania. There's no reserve and bidding is only up to $3,050 so far.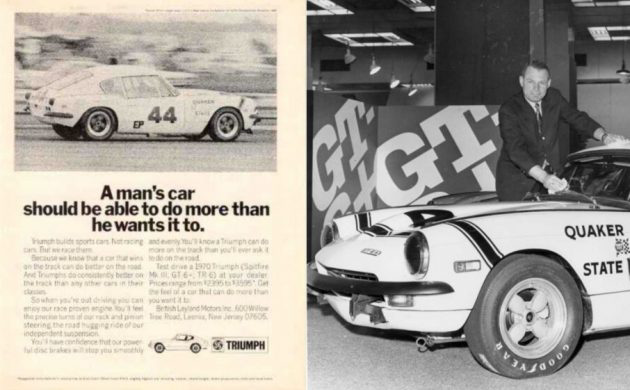 With ads like the one on the left (apologies for the sexist tone, remember, this was 1970) and personal appearances by the successful Bob Tullius and the factory-backed Group 44 team as well as Kas Kastner's similar Kastner-Brophy team, Triumph made it easy for consumers to see what the GT6+ was all about — speed on a budget.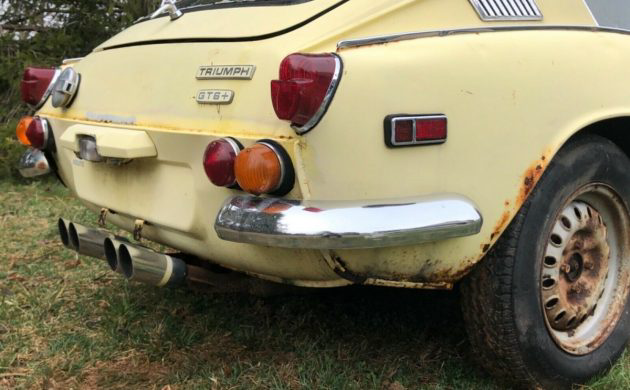 While this car appears straight and un-wrecked in all the pictures, rust has taken its toll. However, the car comes with some repair panels that should make putting things right well within the realm of the home restorer. I have put new floors and sills in a Spitfire (same panels) before and it's not really that bad a job — and it gives you a great excuse to buy a plasma cutter and welder!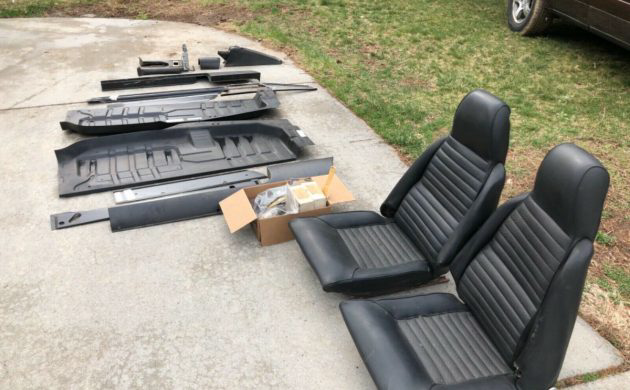 Here are some of the replacement panels that come with the car, along with a pair of seats and other interior parts that look like they just need some cleaning.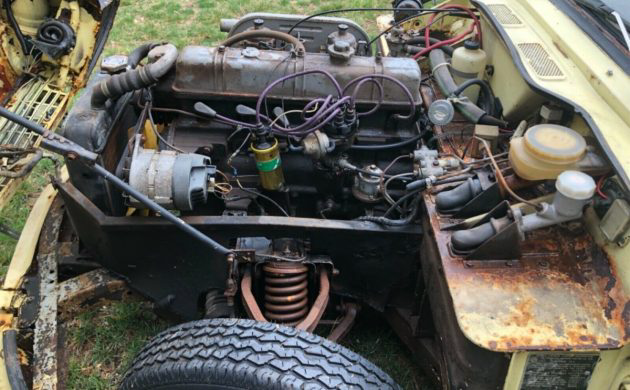 The smoothness of the 1998 cc inline-six is one of the drawing points of these cars. Most folks don't know that although the Spitfire four-cylinder model looks similar to the GT6+, the Triumph engineers upgraded the front suspension, brakes, and especially the rear suspension in order to handle the additional power.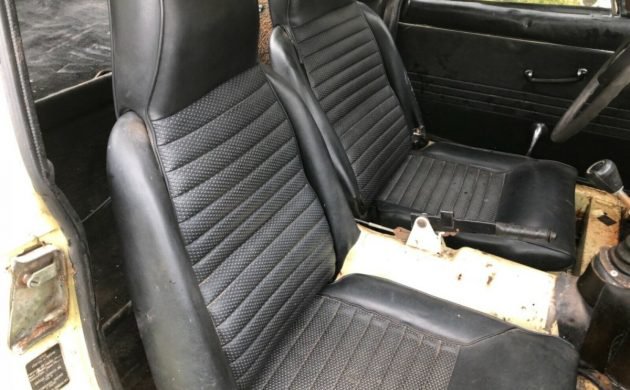 If you fit (6′ 4″ and up probably don't), the GT6+ seats are actually quite comfortable.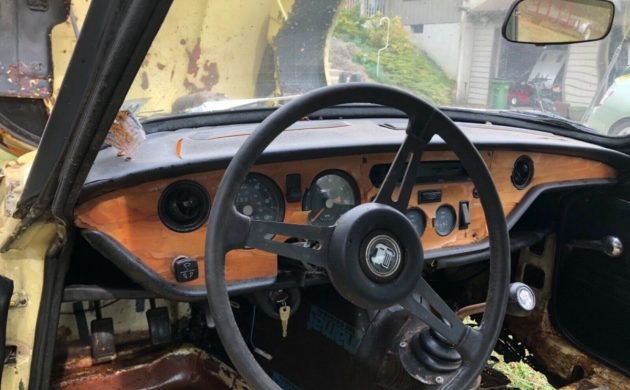 The dashboard is upgraded from the Spitfire model as well, with face-level air vents and some more switches. You can see why the floor panels and rockers are needed if you look at the right lower corner of this picture. If any of you need advice on this repair, leave me a comment; BTDT, so to speak. I hope one of you picks up this sleek coupe and joins the appreciative group of GT6 owners!