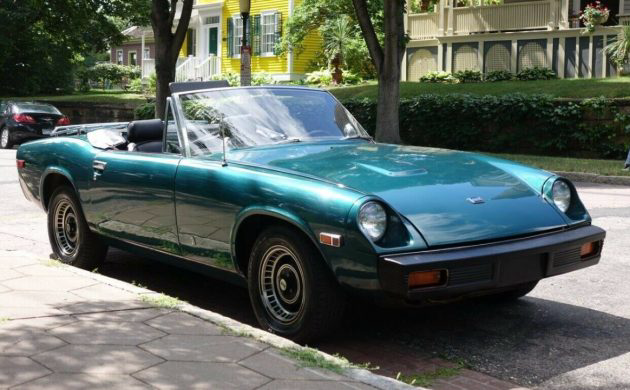 The Jensen-Healey managed to bring together three of the British automotive world's great names to produce a sports car that was both attractive and offered respectable performance levels. Sadly, many examples succumbed to horrifying rust problems, but those haven't afflicted this 1974 model. It has a couple of minor spots, but it is a car that is structurally sound and is ready to be enjoyed by its next lucky owner. Ill health has forced the current owner to part with a classic that he appears to love, so he has listed it for sale here on eBay. It is located in Palm Coast, Florida, and the bidding has reached $5,463 in what is a No Reserve auction.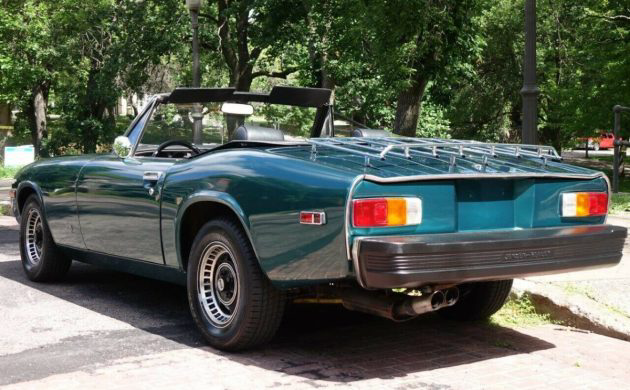 The Jensen-Healey is a naturally attractive car, and a color like Oakland Green serves to accentuate this fact. The owner bought it as a car that had been restored around 10-years-ago, and it still presents nicely today. The paint holds a beautiful shine, with no significant flaws or blemishes. The panels are free from any apparent dings and dents, and the gaps are pretty tight and consistent for a Healey. That was one area of these little classics that did come in for some criticism because, for a hand-built vehicle, the fit of the doors could be quite poor. It is essential to ensure that these are as tight as possible because weather-sealing can be compromised if it isn't right. Poor fit allows moisture to find its way inside the car, and rust can quickly develop in the floors. That hasn't been a drama with this one because of the photos that the owner supplies of the floor show them to be clean and sound. There are a couple of small rust bubbles near the deck lid, but that seems to be all that is present in the entire car. It comes complete with a hardtop and a soft-top that are in good condition, while the same is true of the trim, wheels, and glass.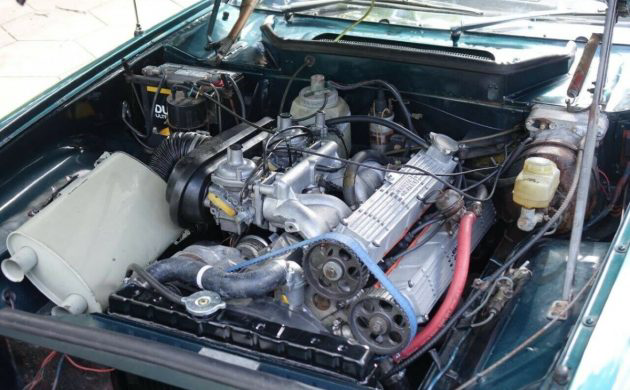 Not only did the Jensen-Healey mark a collaboration between Jensen Cars and Donald Healey, but Colin Chapman found his way into the game when he became the preferred engine supplier for the project. Several alternatives had been considered, but Chapman's Lotus 907 engine offered the desired combination of weight and performance that Healey was seeking. The engine is an all-alloy 1,973cc 4-cylinder unit that features a twin-camshafts and four valves per cylinder. It produces 144hp, which finds its way to the rear wheels via a 4-speed manual transmission. The power figure might not sound that impressive, but that little four was only expected to shift a car that tipped the scales at 2,116lbs. That made the ¼ mile ET of 16.2 seconds look pretty competitive when compared to other British sports cars from that era. This car has received a recent brake overhaul and is said to run and drive well. The owner says that he would probably swap in a set of Bilstein shocks if he were keeping the car. He feels that this would tighten the car a bit and help it hang on better in the corners. However, it could be driven and enjoyed as-is with no dramas.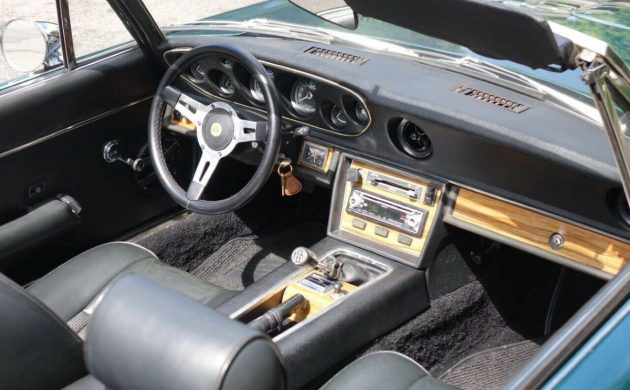 Early examples of the Jensen-Healey featured interiors that were anything but luxurious, but the company did introduce a few changes to help make them more attractive. Among these was the inclusion of some timber trim highlights to provide a lighter appearance to what was predominantly black trim. This car features that change, and it does help to make it look more inviting. The interior is in excellent condition, and new seat covers have aided its cause. These are flawless, while there are no problems with the carpet or dash. The owner identifies a small worn area on the driver's door trim like one of the few faults, but this is hard to spot in the supplied photos. He has been quoted $25 to address this problem, so that is hardly going to break the bank. The fuel gauge isn't working, but a new sender unit to fix this is included in the sale. The original radio has made way for a CD player and a set of speakers in the front doors. Otherwise, the interior is original and is ready to be enjoyed immediately.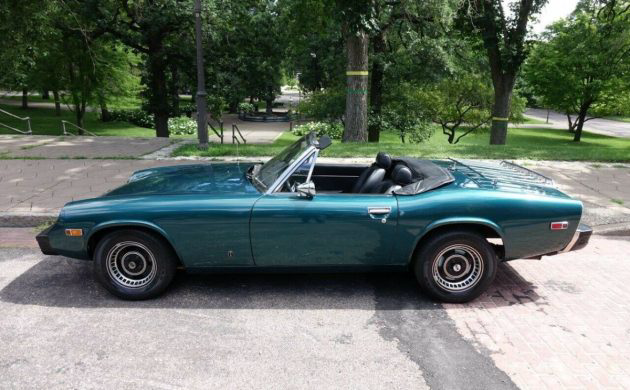 The motoring world has always held something of a soft spot for classic British sports cars, and the offerings by these manufacturers had always sold better in the US than anywhere else on the planet. The Jensen-Healey was no exception because out of the 10,503 cars that rolled off the line during its production life, 7,146 found their way onto US soil. It isn't clear how many survive today, but you will struggle to find a decent example for under $12,000. This one isn't perfect, but its needs seem to be pretty minor. This car could be driven during the upcoming warmer weather and would then make a great Winter project to address its few shortcomings. If the bidding stays somewhere within its current range, someone could be scoring themselves a great little British classic at an affordable price.