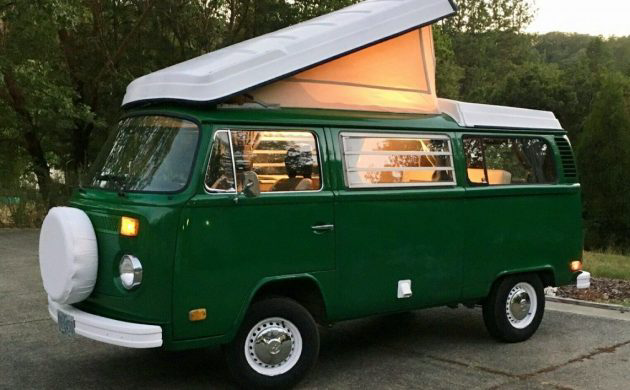 No reserve is a risky proposition when listing a vehicle for sale, but it seems like Westfalia campers will always do well regardless of the listing type. This is a clean 1973 model that'a a mixture of extremely well preserved features and worthwhile upgrades, so it's not a surprise to see bidding as active as it is. The body is said have its share of dings and imperfections, but rust is supposedly minimal. The Bus is located in Grants Pass, Oregon, a hotbed of vintage survivors and camper van lifestyles, so this Westfalia is right at home in its current environment. Find it here on eBay with bidding up to $19,600 and no reserve.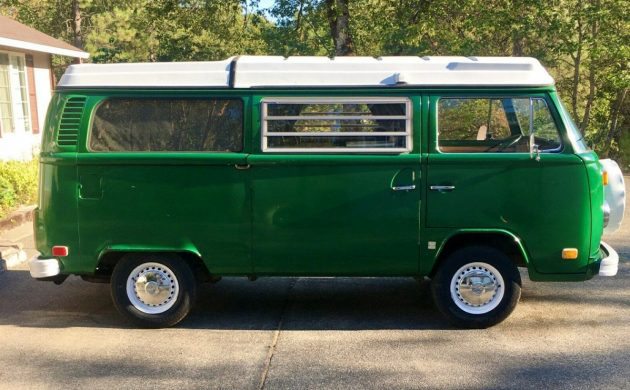 After considering a camper conversion of my 1981 Toyota HiAce project, I now understand why people pursue fully-baked campers as aggressively as they do. There's a lot of work involved in creating your own mobile home-away-from-home to a high level, and certainly adds a block of time in between you and your open road dreams. The Westfalias were very cleverly packaged with high-grade materials from new, so finding one that's been loved removes a major piece of the puzzle for becoming a van lifer. The seller notes that the interior features the original Zbed, cabinets, sink/fridge, jump seat, and European-style top bunk; new features include new upholstery, new wood, and vinyl flooring in the camper area.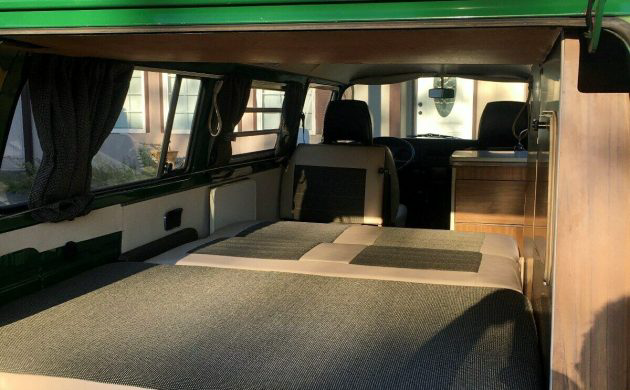 The new upholstery looks sharp, and complements the green exterior nicely. The original wood cabinets look to be in good shape, with all of the original Westfalia features intact. Other camping features worth noting include the seller's mentioning of the fiberglass poptop  being fitted with a new GoWesty three-window poptop canvas, which is a decent expense and a common wear-and-tear item on these camper vans. There's a lot done here that the next owner won't have to worry about, and the listing doesn't even mention other details like the clean curtains and the seemingly unmarked door panels – this looks like a genuinely nice place to spend time.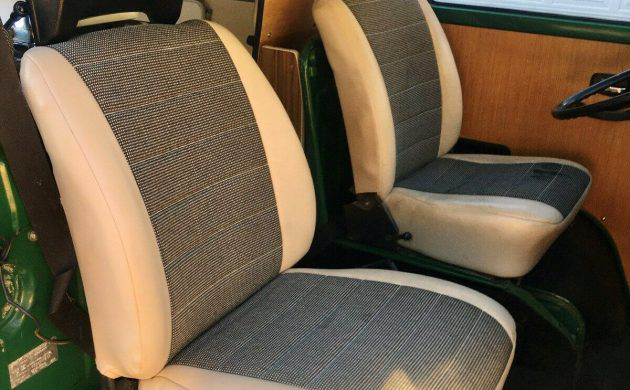 Up front, the buckets follow the theme of the fresh upholstery in the camping area. Mechanically, the seller relays that everything works as it should. The engine features stock dual carbs, new points, plugs, and distributor wires. The engine also benefits from a recent valve adjustment and oil change, and the transmission shifts as it should. The suspension features new front brakes, including calipers and hoses, and new brake shoes and wheel cylinders in the rear. Overall, this seems like a turnkey example that you can take camping tomorrow, which would fetch a fair price regardless of whether it's offered at no reserve. It's no steal, but it looks quite nice.