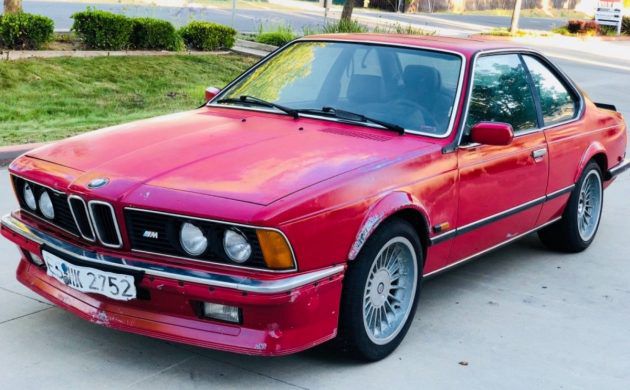 We've had a few E24-chassis BMW M6s pop up for sale lately, no doubt helped by the rise in value of the venerable E30 M3. The U.S.-spec M6 was certainly a performance car by any measure, but like so many other limited-production models, the European-market version delivered better performance not seen on these shores. This 1985 BMW M635CSI is a true European-market car featuring the lusty M88 straight-six powerplant and other goodies, and you can find here on eBay where bidding is over $11K with no reserve.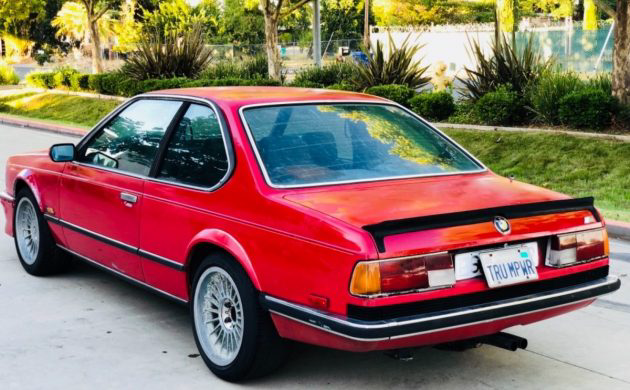 The other benefit to a European-spec model are those gorgeous Euro-spec bumpers, which complement the lines of the E24 6-Series coupes so much better than the U.S. safety bumpers. This example appears to have undergone some light federalization, with the sidemarkers drilled into the rear of the body. The seller doesn't elaborate as to whether other modifications in the name of safety and emissions were made, but even if they were, this example is still far more exclusive than your run-of-the-mill E24 M6. The seller notes it comes with desirable Alpina wheels (hopefully not replicas) and the hard-to-find headlight washing system.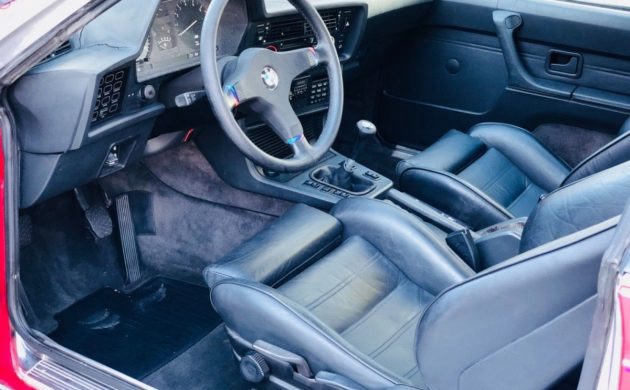 The interior features leather sport seats and the classic M-Tech steering wheel. The lighting could be playing tricks on me, but it looks as if the clutch pedal is sitting far closer to the ground than the brake and the gas. The seller notes that the M635CSI has been sitting since 1995, which is never good for as sensitive of a motor as the M88 can be. Mileage is just over 61K and the vehicle has had two owners in its lifetime; I'd make sure that first owner property registered the car, as the Euro-spec ones often snuck in via the gray market. It appears there may be some cracks in the dash, along with cosmetic damage to the fenders and front air dam.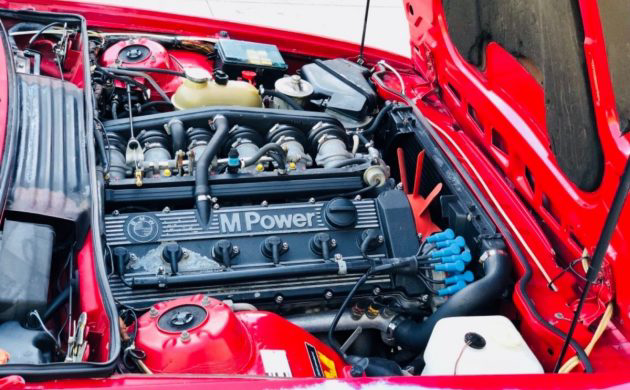 The 3.5L M88 motor first came in BMW's legendary M1, so you're getting a bit of an icon under the hood without the M1 pricetag. U.S.-spec M6s came with an S38 motor, which features lower compression and a catalytic converter. This example is desirable just for its plethora of European-spec cosmetics and options, but the M88 is a honey of a motor that will always find favor with BMW enthusiasts. While this one will certainly have needs considering how long it's been sitting, it appears to be all-there and worth throwing a bid at.
Have something to sell? List it here on Barn Finds!