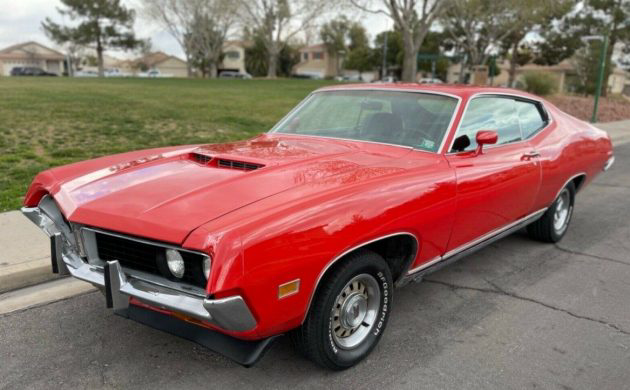 Now we're talkin'! Earlier in the week, I opined about the Ford Torino by stating, "As a subjective matter of taste, I gave the '69 & '69 Torino two-thumbs up, thought the '70 & '71 got good marks for its progressive aero flair; the '72? Not so much so". Lots of back and forth regarding the '72 and it sounds like there are more fans for that model year than I thought. But now we're going to examine its predecessor, a '71, one with the progressive aero flair, and this sharp example reminds me why I like the '70 & '71 Torino. This car is located in Las Vegas, Nevada and is available, here on eBay for $12,679 with twenty-nine bids tendered so far.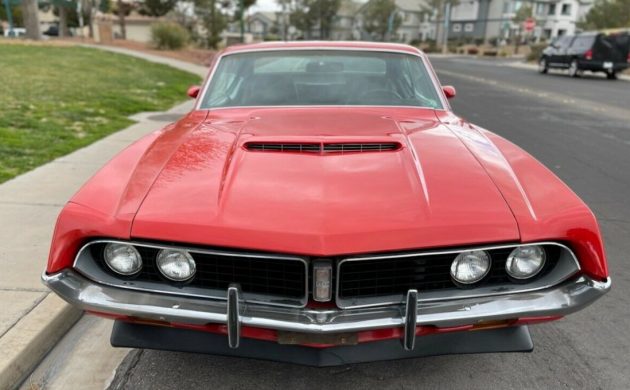 Ford had all of the intermediate-sized bases covered in '71 with the Torino. There was a base level Torino, a performance-oriented Torino Cobra, the Sporty Torino GT – with both hardtop and convertible body styles, the bread and butter Torino 500, and of course, a Torino Brougham (every manufacturer had "broughamitude" going on in the 1970s!). There was even a station wagon with and without faux wood paneling. The Torino GT was available from mild to wild, depending on the engine option chosen, but choices did start with at least a V8. The GT's most distinctive feature is its carefully sculpted hood scoop but other standards included white stripe tires and dual color-keyed racing mirrors.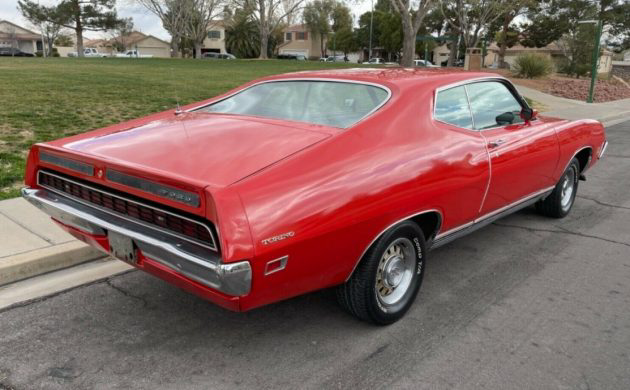 Our subject car is resplendent with its six-year-old deep red finish. The seller claims it to be rust-free and solid, topside and bottom side, with all original sheet metal and accident-free. The wheels, which appear to be from an earlier era Torino GT, '69 vintage perhaps, look great in this application. This is a really sharp-looking car!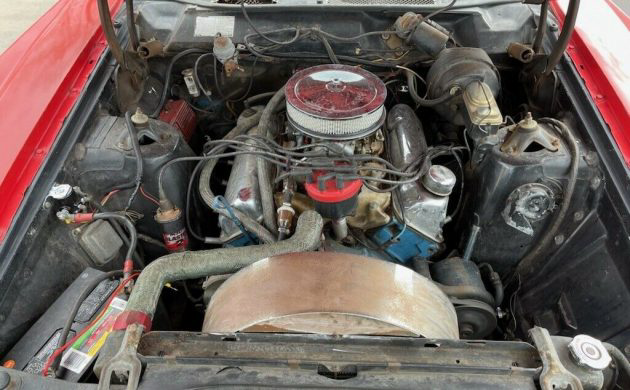 Having an M-code designation means that there is a 285 gross HP, 351 "Cleveland" V8 engine under the hood. Power was down 15 HP from '70, ostensibly, as a result of tightening emissions control mandates. The seller claims, "Numbers Matching Car, Runs and drives excellent, engine starts right up with no leaks, smoking, or knocking, Transmission shifts into all gears as it should, this car is a great daily driver car".  There appears to be a replacement distributor, intake manifold, and an open-element air cleaner that have been installed; the valve covers look like replacement items too. The braided hoses are, I guess, a matter of taste. Power to the rear wheels occurs via a three-speed automatic transmission.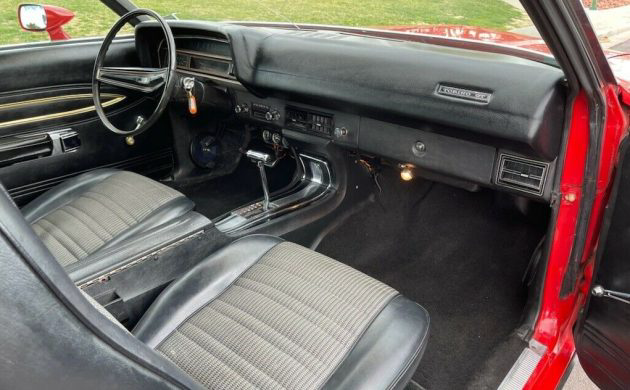 This Torino's mileage is reported to be 94K miles but the entire package, interior included, shows as having experienced less. The upholstery and carpet are in great condition though the dash pad is revealing its age. The instrument panel is a bit dull but still presents well and the steering wheel has typical age cracks. There are some auxiliary gauges that have been installed, inconspicuously beneath the dash – I didn't notice them until my third pass through the interior.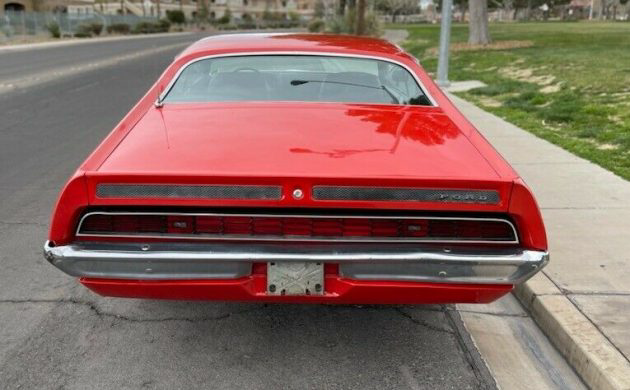 So, '71 or '72? I'll stick to my guns with a '71, especially one that is as nice as this example. The auction is almost over, and since this is going for no reserve, someone's going to get a nice car at an even better price wouldn't you agree?