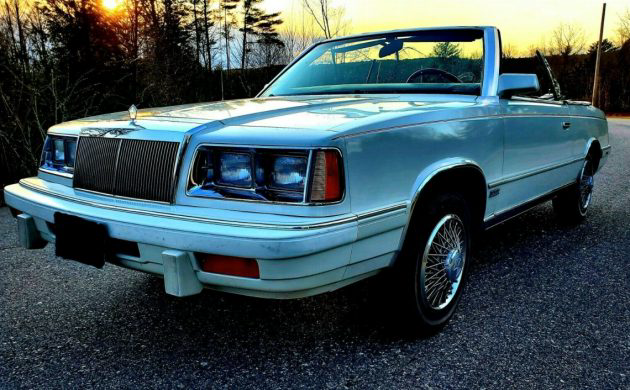 The Chrysler LeBaron convertible has been deemed "collectible" by some automotive pundits over the last few years, so it's no surprise to see the seller of this example pushing it as a potential collector's item. I'm not sure where this started, as there's not a whole lot about these cars other than their mild case of infamy that made them particularly good at any one thing. Still, if you're looking for an emerging classic to use as a quintessential summer car, a LeBaron of this vintage certainly belongs on the list. The LeBaro is listed here on eBay with no reserve and bidding to just over $2,100.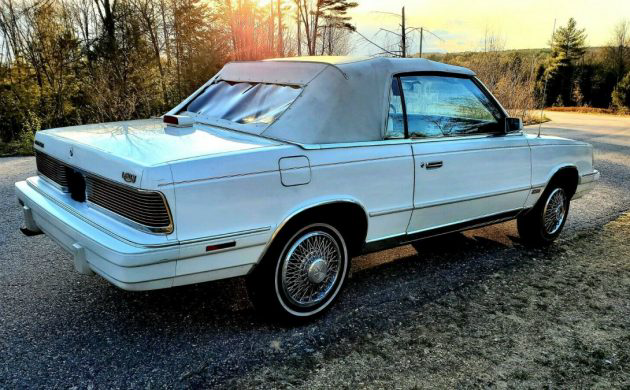 The LeBaron featured here was used as a summer driver by a snowbird that spent the warmer months in one of New Hampshire's fine lake communities. The owner then drove the droptop back down to Florida when the cold weather began lurking, thus keeping the body in fine shape. The LeBaron sports the classic look of fake wire wheels – otherwise known as hubcaps – over whitewall tires. Of course, you don't get the top-shelf treatment with woodgrain trim going down the sides, but this isn't a bad thing, in my opinion. While the fake wood is indeed a classic look, the cleaner appearance without it is far from a bad thing.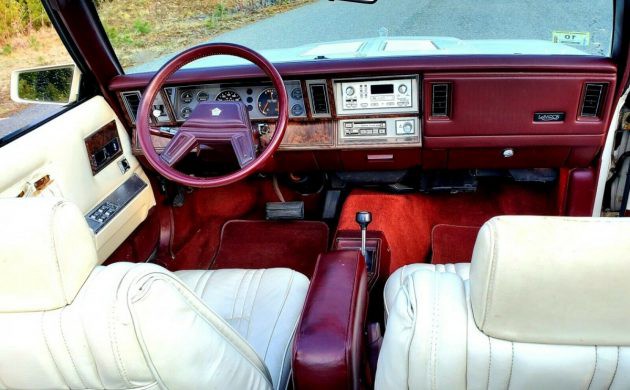 The seller notes the top is getting a bit tired, which is a phenomenon I'm currently encountering with my 1999 BMW M3 convertible project. What I hadn't considered before buying it is the whole mess of issues that come with a soft top, especially one like mine that has been neglected. The costs start to add up while you're trying to preserve the existing convertible top, and get downright expensive if you have to pay someone to install it. Regardless, it's hardly a problem if you don't use the car year-round, and really only becomes a major concern if water is getting inside – and based on the condition of the interior, it doesn't look like it.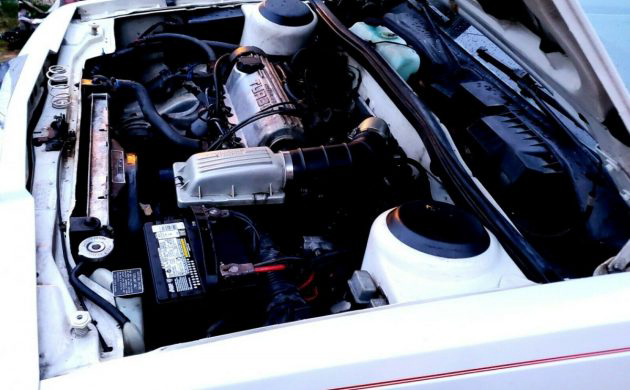 The seller notes the LeBaron is equipped with the preferred 2.2L turbocharged four-cylinder engine, which by most accounts, was perfectly respectable for what it was. It certainly offered better performance than the naturally-aspirated models, and if it was good enough for cars that wore the Shelby badge, it's certainly perfectly fine for a LeBaron convertible. Some issues are present, including a non-working A/C compressor that was removed and a broken driver's door strap. Recent work includes new ignition components, tie rods, and fuel lines. What say you – is this LeBaron a smart choice for a collectible summer cruiser?
Have something to sell? List it here on Barn Finds!