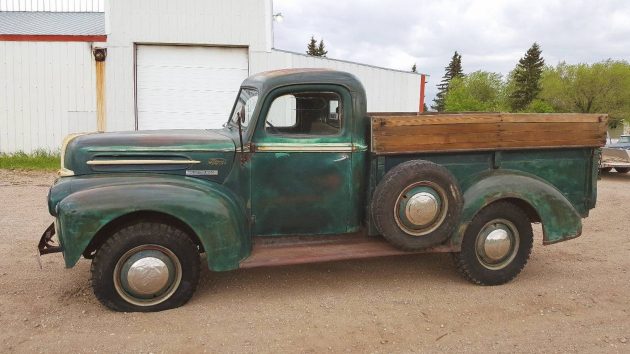 There are some beautiful pickup trucks out there, but some of the my all time favorite truck designs came out in the 1940s. There is just something about the curves and lines of trucks from this era that just looks right. This 1946 Ford One Ton has a great look to it, although it might look a little better with some new paint and a new bed. It's being offered without a reserve though, so you might be able to buy it and have money left over in the budget to refurbish it a bit! Find it here on eBay in Cavalier, North Dakota with a current bid of $2,500.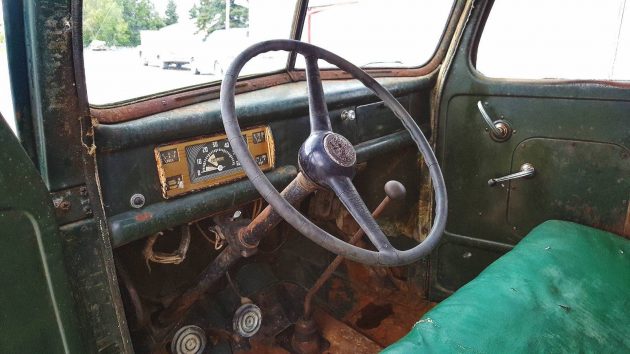 Whether your a fan of this design or not, there's no denying that these trucks were well built! This truck is over 70 years old, yet the body looks to be in solid shape even after who knows how many years of hard work on the farm. It's condition is even more impressive when you consider the harsh winters of North Dakota!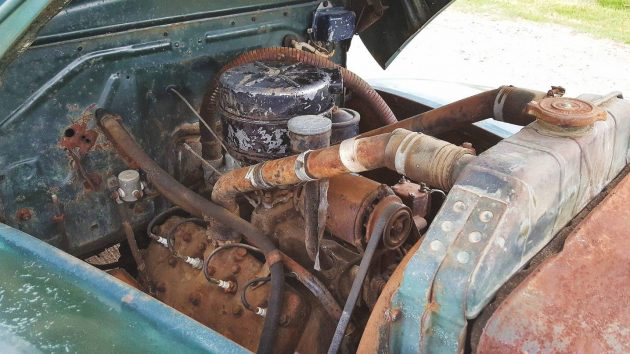 The seller doesn't say whether the original flathead V8 turns or not, but hopefully it does. These are great engines and as long as it isn't seized, it shouldn't be too difficult to get it up and running again. It looks a bit rusty, so I would want to have the seller check and make sure it at least turns by hand.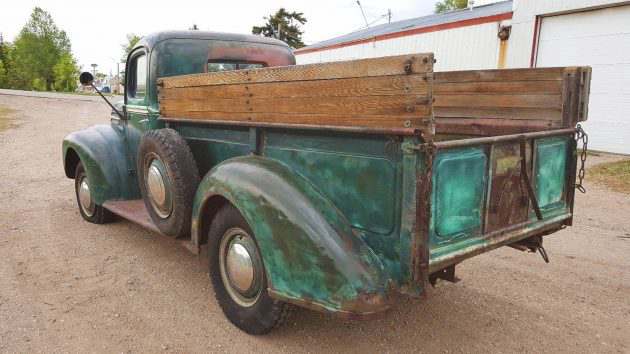 What a great old truck! Yes, it needs some work and could definitely use some new paint, but it sure would be a fun project. Whether you fully restore it or just get it to the point of being a safe driver, you would have a classic equally comfortable at the lumber yard and at car shows!