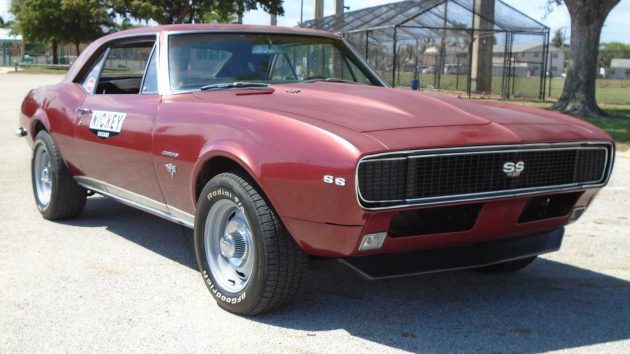 It puzzles me when a seller takes a car that should be desirable enough as-is and tries to turn it into something it isn't. I'm going to let our Camaro experts call the details on this one, but it's hard to argue that a 427/4-speed/solid 1967 Camaro isn't a much wanted car. This one was produced originally in Los Angeles and is called a California barn find but is now located in Fort Lauderdale, Florida. It's advertised here on eBay and is being offered with a buy it now of $36,000, but the seller is open to lower offers.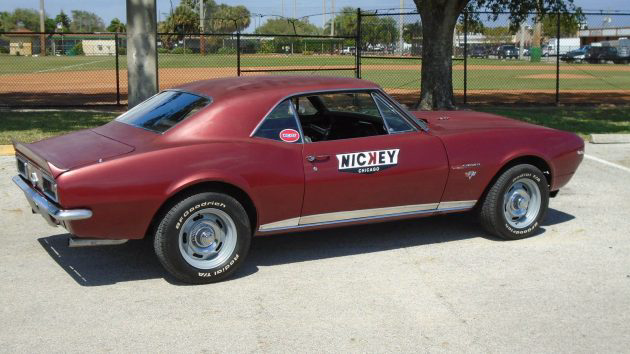 The seller spends most of the ad space talking about Nickey modified Camaros, but admits this probably isn't one and they have no documentation saying it is. So I'm going to dispense with that association right away and focus on the fact that they state that the graphics are easily removable. When they do talk about the car itself, they mention some rust bubbles but don't tell us anything about where they are or how extensive they are. The trunk floor requires replacing but a new one is included. It would be nice to see a picture of how extensive that rust is.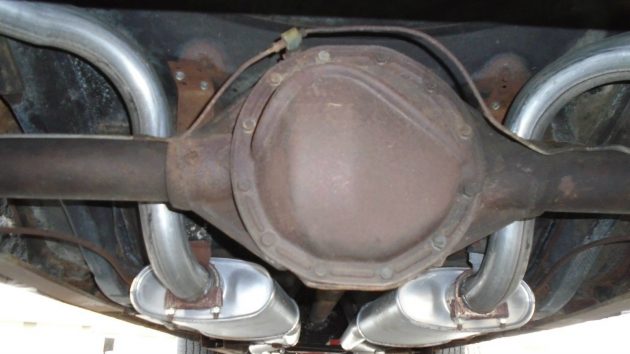 The seller does include plenty of pictures of the underside of the car. Nice new exhaust system, although I would have rather seen the exhaust brackets and associated welding painted after installation (and the sheet metal screws that were there to temporarily hold them in place removed and the holes plug welded as well). The seller states that this is a positraction rear end as well.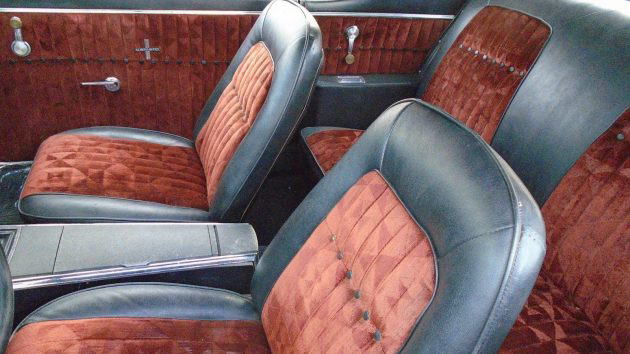 The interior is said to be "old school."  Old bordello came to my mind, but it does appear to be in nice shape, so if it to your taste, great! The carpet is new, so that's one replacement out of the way. The seller also says there's no radio but they like listening to the 427 better anyway; I can totally get with that!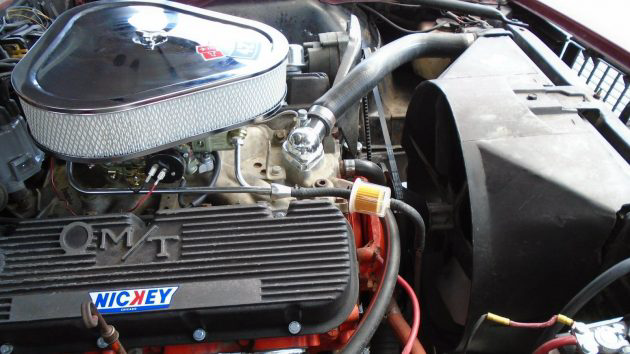 There's been a lot of effort put into mechanical reconditioning, with a lot of new parts including new brakes with front discs, new tie rods, a new starter, new wheels and tires, a new 750 cfm Holley carburetor, new power steering, and new headers to go with that new exhaust. The engine has been tuned up and even the lifters have been replaced.  We're also assured it doesn't run hot as the radiator has been flushed and new hoses have been added. I think it's pretty obvious that this car has been built to drive rather than show, and I'm fine with that. What do you folks think? Is this a deal?