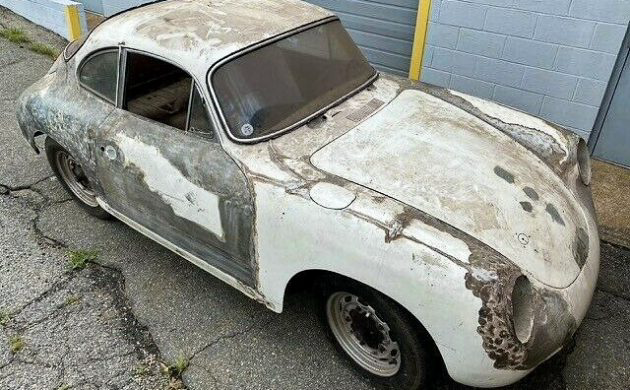 This 1963 Porsche 356 is described as a stalled restoration project that retains its matching numbers engine and transmission. Despite looking fairly rough from the outside, there's a fair amount going for it considering it's an air-cooled Porsche that comes with an overhauled engine that curiously lived in the back of a Beetle for the last 200 miles. Photos show a good number of spares that are included, such as body panels, interior trim, and many more. The seller has listed the 356 here on eBay with a reserve, and bidding is currently at $21,000 with the reserve unmet.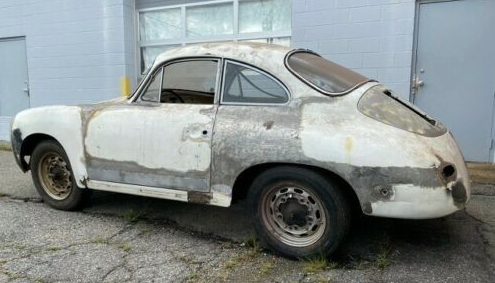 The body has clearly seen some work over the past few years, but what remains to be done isn't entirely clear. The listing describes the ample replacement sheet metal that comes with the purchase, including panels from Restoration Design and Stoddard, along with a new nose and fenders courtesy of Trevors. So, a previous owner at some point clearly spent some money on sourcing the necessary new sheet metal, then never got around to the bodywork phase. For the next owner, having all of the replacement panels already bought and paid for is a significant cost saving.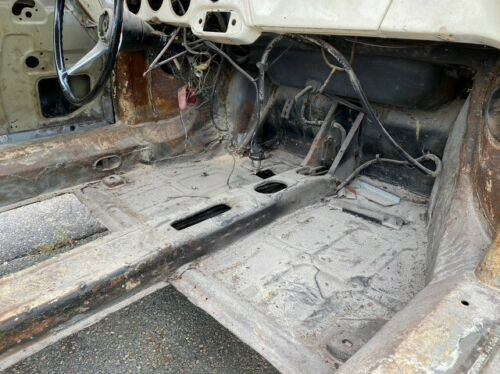 And while the floor work remains to be done, it also appears that a previous owner has already begun cutting out the bad metal to ready it for replacement pans. The interior is effectively gutted, and the listing photos do show what looks to be most of the materials safely stored for future re-install; however, the seller does specify in the listing that the front seat cores are missing. Other items, like the steering wheel and radio, are not pictured, while the rubber floor mats, door panels, and shifter assembly all are. It would be good detective work to get a full accounting of all that's included.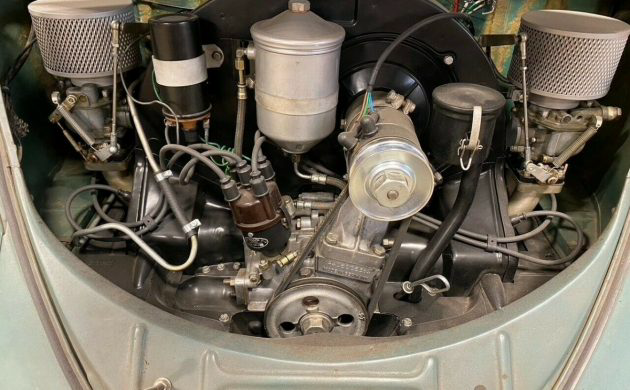 As noted earlier, the engine has received the lion's share of the attention up to this point. The upgrades and repairs are noted as "…new P/C, heads overhauled, std/std bearings, powder-coated sheet metal, distributor recurved, carbs overhauled, etc." The engine is clearly stowed in a Beetle at the moment, which is either being used as a rolling testbed or a convenient storage locker while the 356 was being torn down. Whatever the story, there's definitely some money that's been spent demonstrating a willingness to see this restoration-ready 356 through to completion, so hopefully, the next owner can take it all the way.