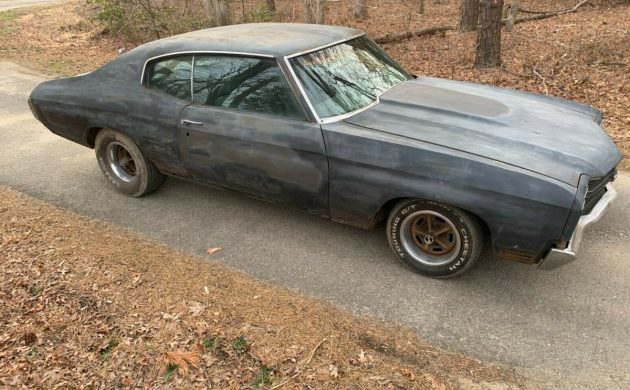 We've seen a few Chevelle SS 396 project cars in recent times here at Barn Finds, but this 1970 model could be one of the best. It is a numbers-matching classic that runs and drives, and restoring it would appear to be a straightforward proposition. The owner has decided to part with this classic, so his loss could potentially be your gain. Located in Manahawkin, New Jersey, you will find the SS listed for sale here on eBay. The auction has been set to open at $28,000, but there have been no bids to this point. There is also a BIN option available, and the owner has set this at $31,000.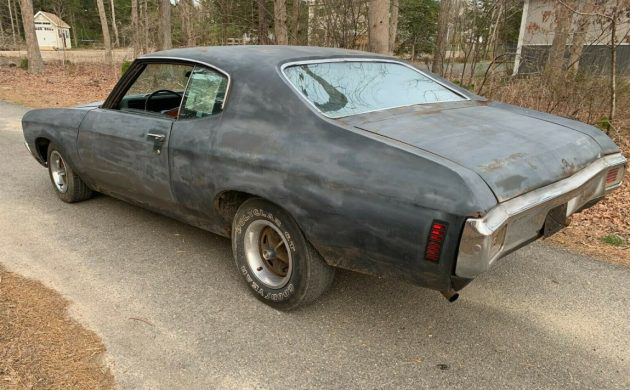 There's no disputing that the 1970 Chevelle SS is a tough looking car. This one has a great rake to it, and that accentuates the purposeful appearance. It rolled off the line wearing Forest Green paint, but it seems that someone was preparing the car for a repaint that has stalled. The panels appear to be straight, and there's no apparent external rust to tackle. The original owner ordered the SS with tinted glass, which looks to be present and in good condition. It seems that the buyer might need to be prepared to splash some cash on badges and other trim items because many of the pieces that are identified on the original Build Sheet are not present in the photos.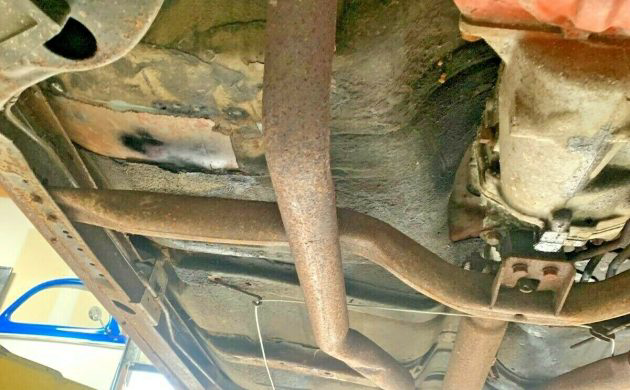 This is one of the two rust spots that will need to be addressed to return the car to a sound state. It is in the passenger side front floor, and I believe that it could be addressed with a good patch rather than requiring a complete floor replacement. The other area to note is the trunk pan. It is worse than this, but a replacement pan is included in the sale.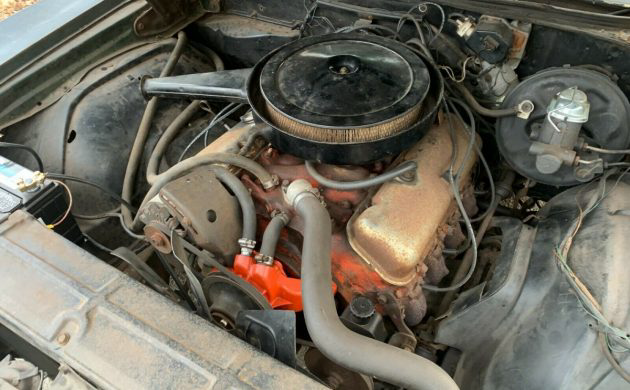 When is a 396 not a 396? That would be from 1970 when Chevrolet stretched the capacity of the 396 big-block slightly to 402ci. Chevrolet chose not to change the designation on the model itself, preferring to retain it for brand recognition. This SS 396 is a numbers-matching car that features a 402ci V8, a 4-speed M20 manual transmission, a 3.31 Posi rear end, power steering, and power front disc brakes. This was a combination that commanded respect because with 350hp on tap, the Chevelle should be capable of demolishing the ¼ mile in 14.6 seconds. The good news here is that the SS runs and drives, although it isn't roadworthy. The brakes require attention, and the owner admits that there is a ticking noise from one of the lifters. I would be investigating that pretty quickly, because you wouldn't want to inflict unnecessary damage on that big-block.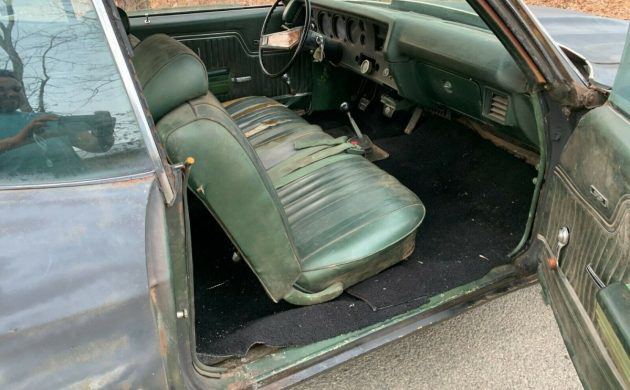 The Chevelle's interior is basically complete, although the original pushbutton AM radio is missing. Everything else is intact, and while the dash and pad look respectable, the interior will still require a complete restoration. Returning it to a factory-fresh state would entail buying a trim kit, which costs around $1,200. That is one of the attractions of the Chevelle as a project car. Interior trim kits for these are more affordable than for almost any other classic.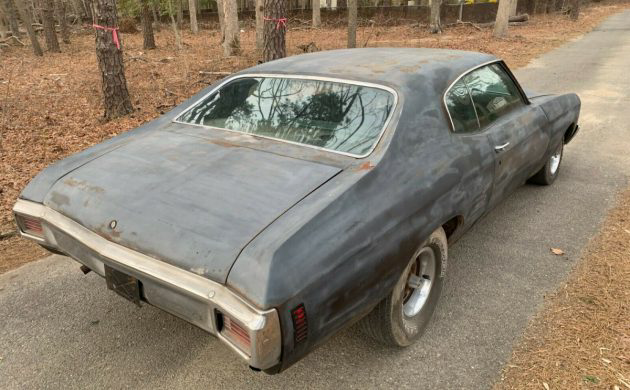 As a project car, this 1970 Chevelle SS 396 has a lot going for it. The fact that it is a numbers-matching car is a major plus point, while its lack of rust issues means that the buyer is not likely to wear out their grinder and welder whipping the body into shape. The buyer will be faced with a choice, and it's not one that I envy. They could perform a basic restoration to address the penetrating rust, give the car a light refresh, and then hit the road. They might also decide that a frame-off project is the best approach, and the result of this approach can be stunning. If I were pushed to make a decision, I would probably choose the latter option. It will take a bit longer and cost a bit more, but the end reward should be worth it. A tidy SS 396 can be found for around $40,000, but a pristine car can easily top $60,000. The basic refresh would see the vehicle worth the lower figure, while the frame-off process should see it push towards the upper one. That's the approach that I would take, but I'm not buying it. If you are seriously considering it, which path would you choose?