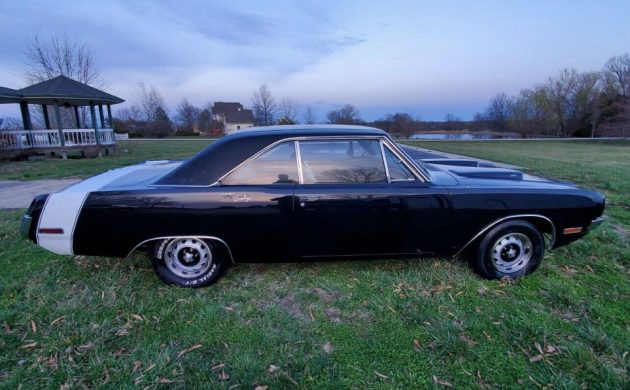 It's easy to see why people fell in love with the 1970 Dodge Dart Swinger 340. It offered buyers styling that was crisp and clean but still managed to look rugged and muscular. The V8 under the hood also endowed the car with performance that was good enough to satisfy most enthusiasts. This Swinger offers all of that in a package that is original and rust-free. The owner has decided to part with the Dart, so he has listed it for sale here on eBay. It is located in Kingsville, Missouri, and the bidding has reached $15,500 in what is a No Reserve auction.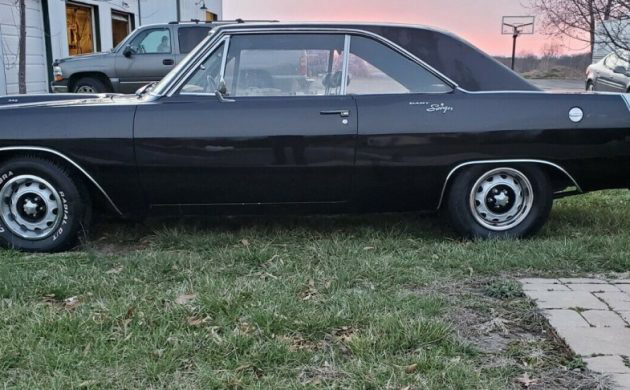 This Swinger 340 is finished in Black, but the owner says that he believes that it has undergone a color change in the past. He believes that it rolled off the line finished in blue, but he doesn't seem sure of the shade. That is something that would be worth investigating because returning it to its original color should positively impact this Dart's value. The existing paint holds an impressive shine, and taking to the streets in it as-is would not be something to be ashamed of. The panels appear to be very straight, with no apparent dings or dents. Rust will always be a concern in any car from this era, but it isn't in this Dart. The owner claims that it is rust-free, and the comprehensive set of photos that he supplies seem to support this claim. The floors look clean, while the trouble-prone frame rails are perfect. The trim and chrome are in excellent condition, as is the glass.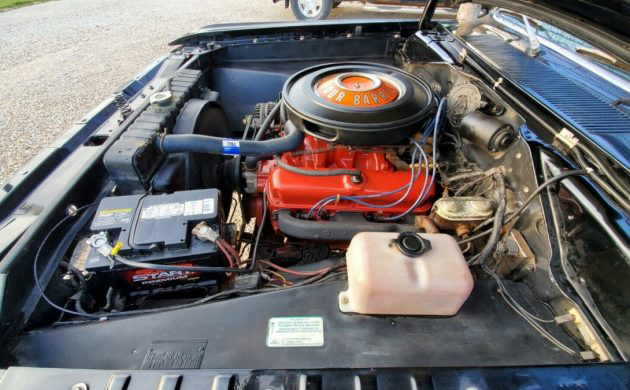 The Swinger 340 probably represented one of the best bargains of 1970. The 6-cylinder Dart Swinger would have cost its owner $2,470 and would have delivered 125hp and a 19.9-second ¼-mile ET. However, slinging the dealer $2,800 would see the buyer drive away in a Swinger 340. For the extra $330, they found themselves behind the wheel of a vehicle with 275hp and the ability to cover that same ¼-mile in 15.2 seconds. Those extra dollars didn't just deliver power because the Swinger 340 also received front disc brakes, upgraded suspension, and a 3.23 rear end as part of the deal. That's a bit of a no-brainer in my book. This Swinger is a numbers-matching car, with a 3-speed TorqueFlite transmission bolted to the back of the 340. The owner has replaced all of the 340's upper gaskets and many of the seals in the engine and transmission. He says that the brakes feel soft, but he believes that they could be brought back to a decent standard if the system was bled. He admits that there is a slight oil drip from the engine, but it is only minor, and it doesn't provide noticeable oil consumption. He says that the Dart runs and drives well, and it seems that once the brake issue is addressed, this classic will be ready to terrorize the tarmac once again.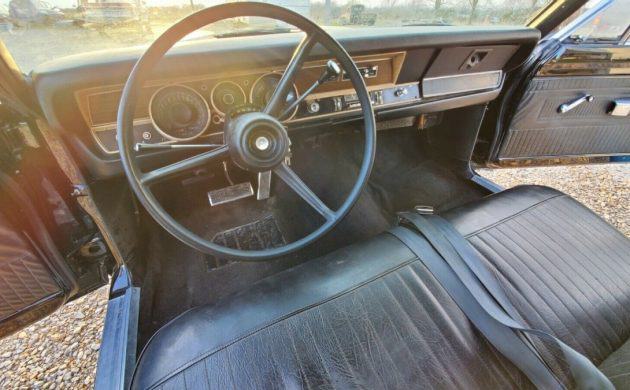 The Swinger's interior is presentable, but it could do with a refresh. Most of the upholstery is in reasonable condition, although there is a hole in the rear-seat cover. The front cover is slightly stretched, but it isn't bad for its age. The door trims are wrinkled, but I believe these could be pulled back into shape pretty easily. The glove compartment door needs a lock, the floors could handle a new carpet set, and some of the trim on the dash could benefit from being restored. None of these needs are urgent, none of them will cost a fortune, and all of them could be tackled in the buyer's workshop at their leisure. One positive to consider here is that the interior is unmolested. Nobody has hacked into the dash to fit an aftermarket stereo or gauges. This was a common practice, so this interior is like a breath of fresh air.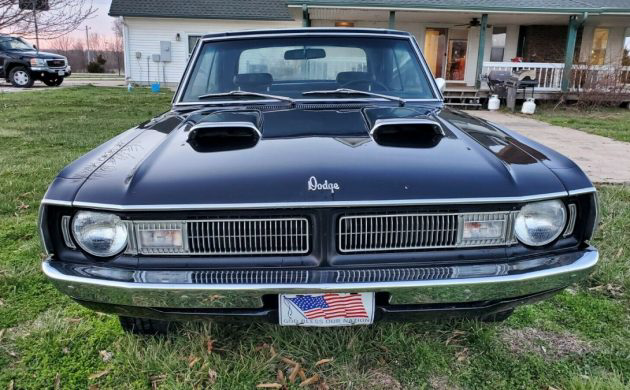 During the 1970 model year, Dodge produced an incredible 210,104 examples of the Dart. Of these, 13,785 were the Swinger 340. Enthusiasts embraced the car then, and they continue to do so today. Values have been creeping up steadily in recent years, and a spotless car that is original and unmolested can command a price of $40,000 or more. This one is numbers-matching and rust-free, and returning it to its original color would not be difficult. I would expect the bidding on this car to head towards $25,000 pretty quickly. It might not get that far, and since this is a No Reserve auction, it will be a "winner takes all" proposition. That means that there is the chance that someone could score themselves a desirable classic at an affordable price. That makes this an auction that is well worth watching.