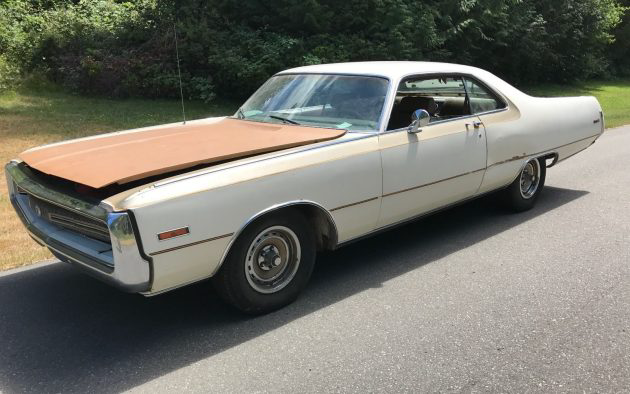 There are very few cars I love more than big, beautiful Mopars, and I especially love special edition Mopars such as this 1970 Chrysler 300 Hurst. I have always considered myself somewhat well-read on 1970s Chrysler products, but it was only a year or two ago I learned of the existence of a vehicle that was the child of Hurst and Chrysler. The seller has had this car since 1997, and it has been garaged since 1998 until now. Although faded and a little worn, this 300 Hurst is in super solid shape and just needs a little love and some reassembly to be a show-stopper. Find it here on eBay in Washington state with bidding at $1.975 and the reserve not met.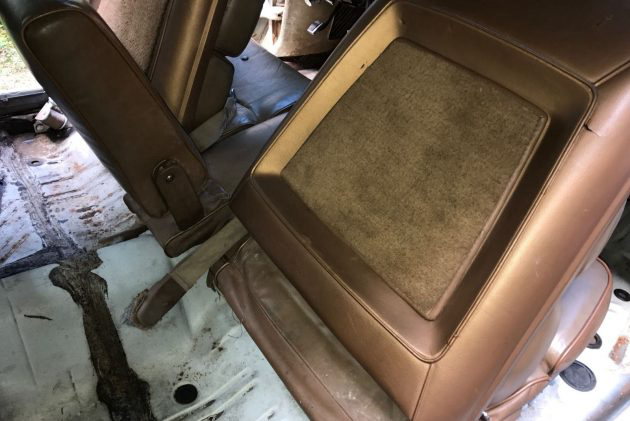 One of the trademarks of a Hurst Chrysler 300 was the gold and white color scheme, because of course it was a Hurst edition. It is hard to tell in the pictures because of the faded paint, but the exterior was white with gold stripes on the hood, sides, and trunk lid. The interiors were largely Hurst gold, and although much of it has been removed, the seller states he has all of the parts that he himself removed. It looks here that the seats may be in good condition, though its hard to tell. The intent of this photo is to show the fantastic condition of the floorpans on this car, and as can be seen in other exterior photos, this car needs almost no sheet metal repair to be ready for paint and reassembly. This appears to truly be a rust-free car!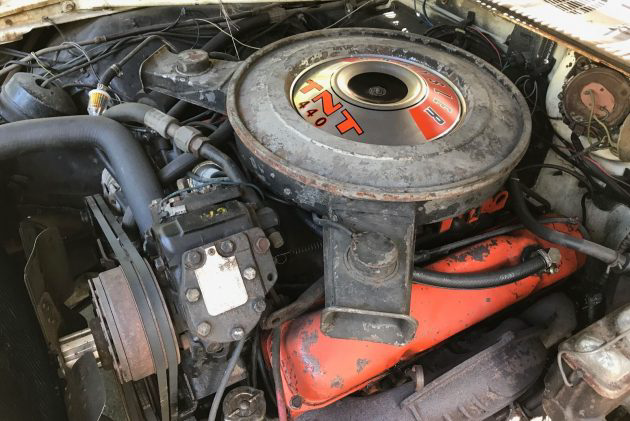 Under the hood is a high-performance 440 "TNT," and this is indeed different than a regular 440 in grandma's motor home! Most notably, an HP (high-performance) 440 would've come with a 4-barrel carburetor and a dual "snorkel" type breather as shown in this photo, as well as an upgraded camshaft. The engine in this particular 300 looks to be totally complete and probably in running order. As the seller states, "It runs, drives and stops enough to get on a trailer," and that is good enough for me! I have seen these cars run before, and for as large as they are they get up and move!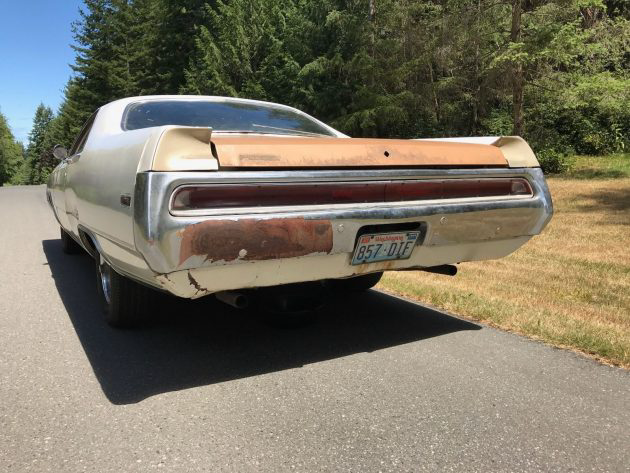 From this photo it appears this car may have some surface rust around the driver's rear quarter, and of course the rear bumper will need re-chromed. Though it is not mentioned why in the ad, this car has the incorrect trunk lid and hood on it that appear to be off of a non-Hurst 300. As you can see, the trunk lid should have a lip to complete the rear spoiler. The seller includes both correct items, but leaves us hanging as to why they were removed in the first place, and replaced with regular 300 parts. Only 501 of these cars were made, and thus they do not surface for sale with great frequency. Depending what this car sells for, this collectable classic could be quite the deal for an experienced restorer! It almost looks too easy. Would you bite?