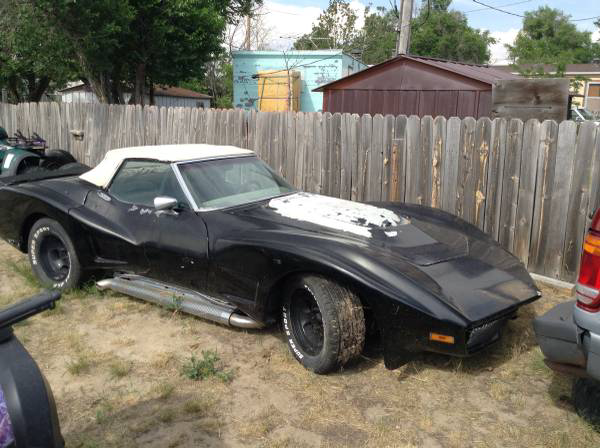 Reader Shane F. sent us this unusually styled 1972 Corvette with the link titled as "Batman called, he wants his car back." At first, I saw little resemblance to anything Batman would be found in. The more I looked at it, the more I thought perhaps a Corvette Batmobile would appeal to Batman in 1972. The more you look at it, the cooler it gets! Though it's a little rough, this car has some potential and would really stand out (or fly under the radar) if restored. Find it here on Craigslist in Wyoming with an asking price of $6,500.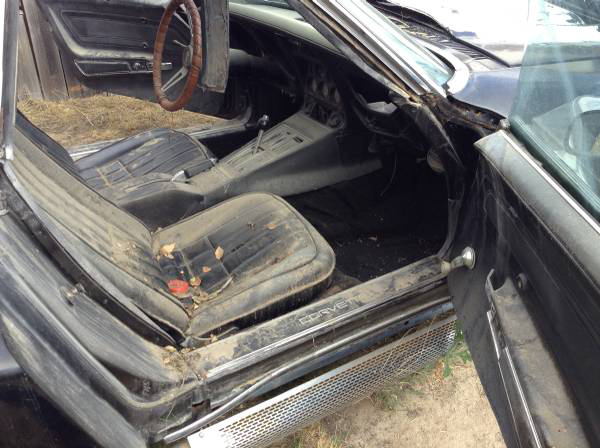 The amount of dirt, leaves, and dust on the interior suggest that this Corvette has been sitting for a while. It is a little hard to tell, as dirty as it is, but it appears that underneath the dust there might be a fairly solid interior here! The seats all look intact as does the dash, console, and carpet. It would really help to sell this car if the interior were cleaned up a bit, but if the convertible top doesn't seal completely I can see how the seller might think that a waste of time.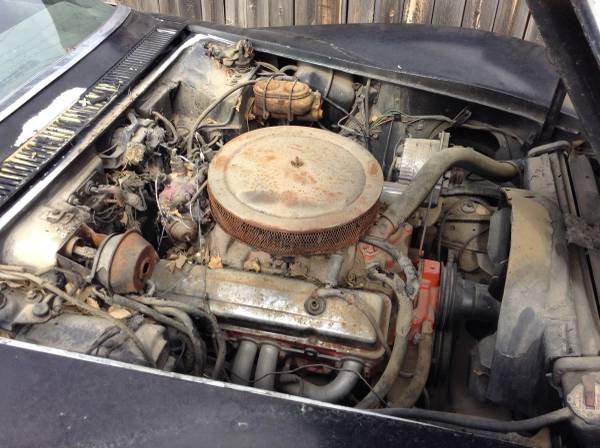 Here we see the reason for parking this unique Corvette: an engine fire. The seller describes the damage as "a small engine compartment fire" but does not say what caused it or what the total damage is. According to the ad, the car was running properly prior to catching fire. The engine is a Chevrolet 350 V8 hooked up to an automatic transmission. Though previous engine fires can be scary to potential buyers, the rest of this car just might be nice enough to make it worth the trouble of fixing. It could be as simple as installing a new engine, but I wouldn't count on it!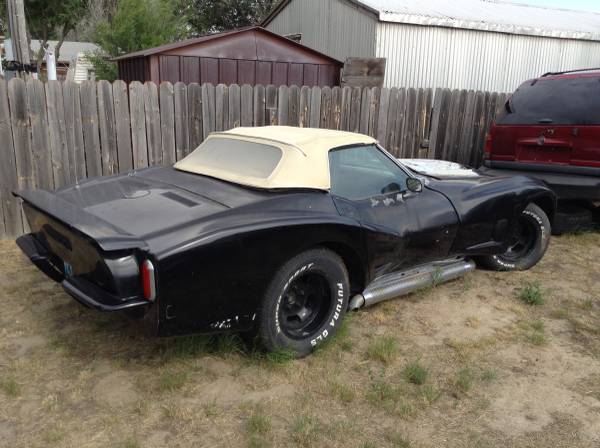 This is one of the best shots taken of this Corvette. It really shows the aggressive styling someone has added onto this car. The tail panel is the only part of the car that doesn't really appeal to me, but I'm sure it will appeal to someone!  Though this would've been the last year for metal bumpers on Corvettes, someone has removed them and made it their own. It should also be noted that this is a factory convertible. Though this certainly isn't everyone's cup of tea, there is someone out there with a wild vision for what this car could become. Will they pay $6,500 for it? We will likely never know, but I would love to see what direction someone takes this cool Corvette in!