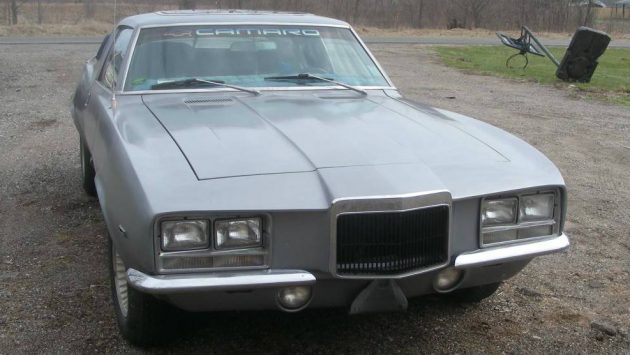 What the heck? It took me a bit to figure out what this car started out as, and I'm still not sure exactly what the modifier was trying to accomplish (or what substances were involved at the time). This former 1969 Chevrolet Camaro was brought to our attention by reader Frank M., and attention is one thing this car is going to receive. It's located near South Bend, Indiana and is listed for sale here on craigslist, where the seller wants a rather optimistic $9,000 for this restyled Camaro.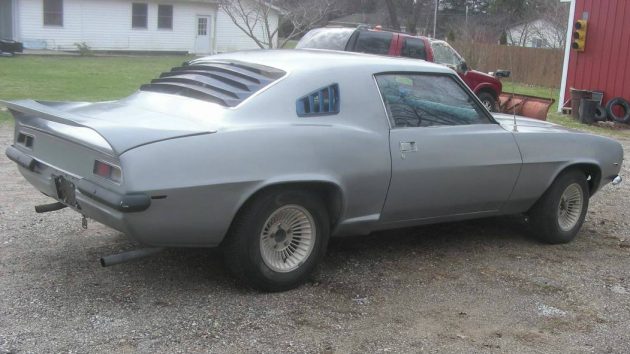 I can recognize some but not all of the added on parts here, so right now consider yourselves in a contest. I am very curious to see who can identify the most parts that came off another car and what car they came from! Post your guesses in the comments. There are certainly some unusual design choices here, but rather than list them off I'll let you folks fill in the blanks!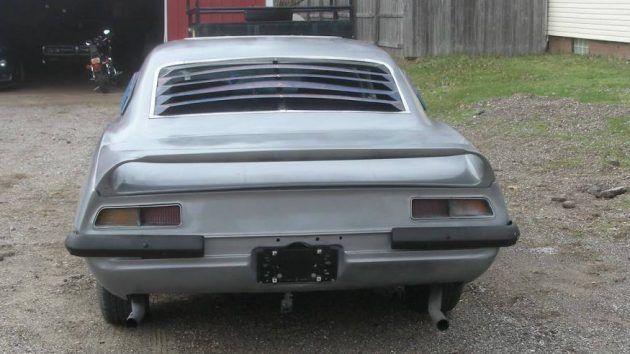 The seller tells us very, very little about the car, but since they list "headers" and you can see the dual exhaust, I suspect there's some form of GM V8 under the hood. Looking at this view, "wow" is what comes to mind.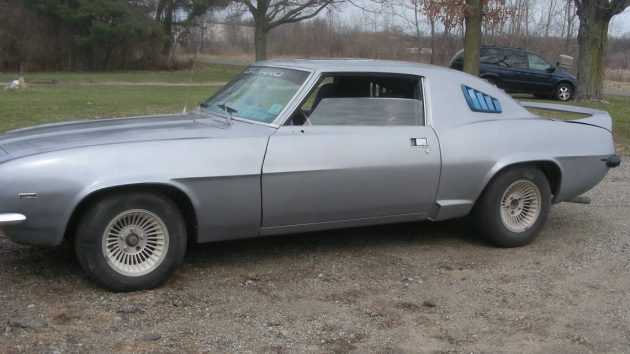 We don't get any pictures of the engine, or underside, or trunk, or pretty much anything else apart from the wild bodywork. Some of it appears to be of pretty decent workmanship, it's just the taste of the modifications I question. But hey, that's me! You may love it! Let us know if you do!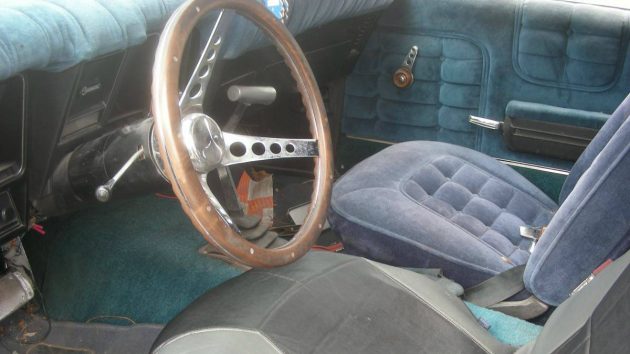 Based on the interior choices, I'm guessing the modifications were done in the late 1970's or early 1980's, but if you happen to recognize what car those headlight clusters came from you may have a leg up on me dating the body filler application. Don't you just love velour tufted panels? I do see what a decidedly non-stock shifter. The ad claims it's an automatic, and you can just see one of the larger style brake pedals, so I think that's correct. Would you pay the asking price? Knock a zero off?