This truck started its life in the Navy and then it hauled Gondolas of grapes out of the Taddei Ranch vineyards for years. The vineyard was subdivided long ago and the truck has sat unused. It's listed on craigslist in Turlock, California for the modest sum of $1,750. There's no information provided except they don't know if the engine runs, but for less than $2,000 one can't expect much.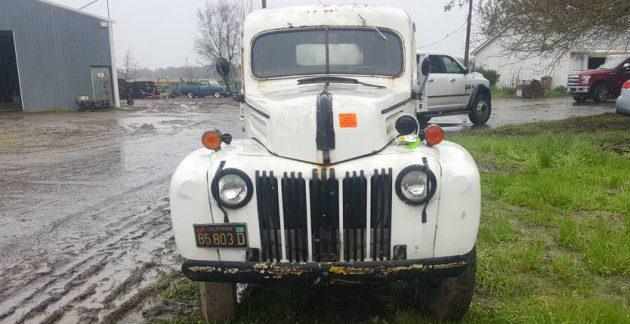 It would have been nice to have pictures of the inside or of the engine. All we know is the engine is said to be a V8 but they don't know if it runs.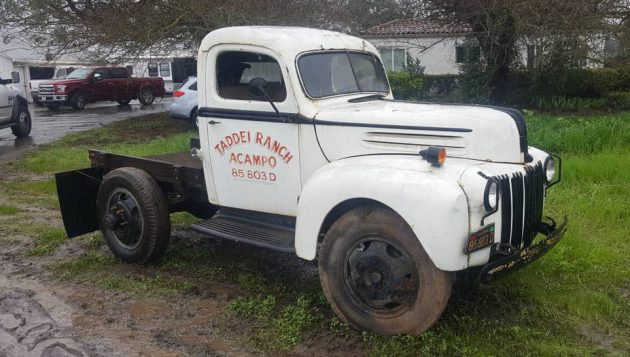 There are a number of possibilities for this old truck. It would be cool to get it running and find a use for it as it is. It's much shorter than a firetruck at least! A flatbed or other body could be mounted. Or, one might also mount the cab and clip on a modern chassis and find lots of uses for it. For example, it would look great towing a classic camping trailer or even a parade float. This once, it's hard to imagine anyone thinking this old Ford is overpriced.