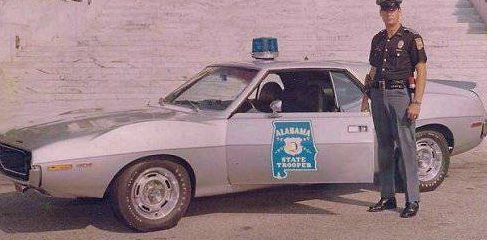 For once, I agree with a seller's hyperbole: this AMC Javelin is far more special than the garden-variety Camaro and Mustang police cars that show up with some frequency on classifieds sites. Said to be one of just 24 left in existence, this police-spec Javelin is a project worth rescuing and bringing back to the condition seen here in this photo. Find it here on craigslist in New Jersey for $12,000. Thanks to Barn Finds reader Brian Seagrave for the find.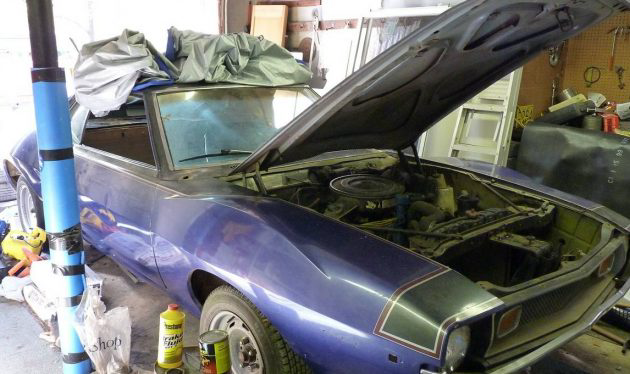 As seen here, the AMC reveals a common plight of police cars turned into civilian vehicles: all the gadgets and period-correct police accessories are gone, with a VIN number the only way to confirm this Javelin's prior duties. The seller claims it is well known in the AMC community, with the nickname of Dixie seemingly indicating a curious past where everyone knew it should be decked out in police regalia but the restoration never commenced. The engine turns freely, but that also means it's a non-runner at the moment.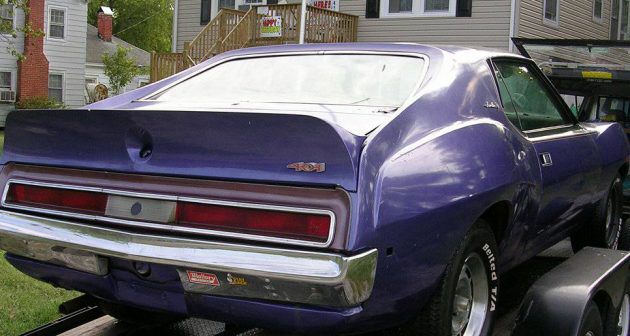 The original picture shows a cool, steel-gray Javelin with Alabama State Trooper stickers on the doors and a flashing siren on top. The white letter tires further toughen up the look, and like all police cars, I suspect this Javelin features heavy-duty suspension components, additional cooling capacity and a thoroughly utilitarian interior. It's a shame that it's been painted purple in the meantime; perhaps the original paint is still visible underneath. It's said to be "nearly straight and rot-free", which makes you wonder where the rot is hiding.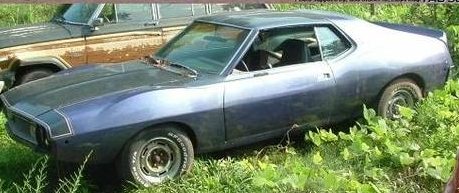 The seller claims to have a large parts stash to go with the Javelin, and given the one, solitary picture of the iconic roof-mount siren, I'm hopeful he has other police-spec bits in his store. For any police car restoration, that's the hardest part – finding that CB radio from the era in which the car was sold, or special spotlight that shined the light on criminals of every stripe. This Javelin absolutely needs to regain its status as a genuine highway patrol car, so I hope the next owner can see the restoration through to completion.