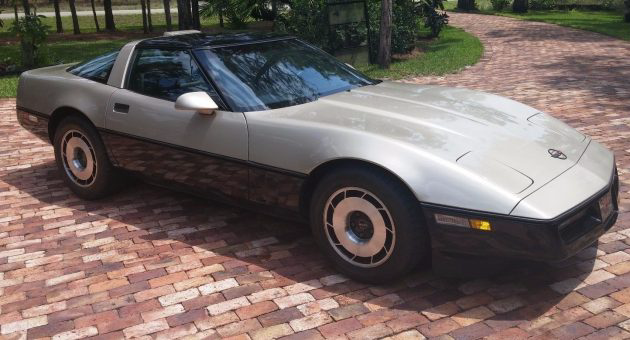 Among limited production Corvettes, 50 is a fairly respectable number given the legions of special editions that have rolled off the assembly line. This 1986 Corvette Malcolm Konner edition was created in commemoration of one of the country's largest Corvette dealers that had a long-standing relationship with GM's Corvette family. It has under 20,000 miles and comes with some desirable performance options. Find it here on eBay with a $16,999.99 BIN.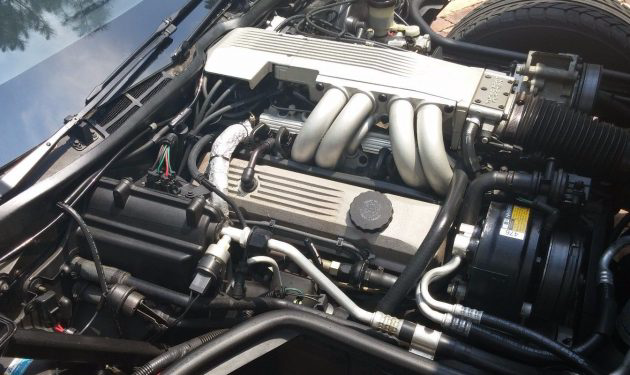 While it was effectively a cosmetic dress-up kit, with two-tone paint and a glass roof, this example was also spec'd out with the Z51 sport suspension, which came with bigger sway bars, Bilstein shocks, transmission oil cooler and more. The seller goes on to tout the added rarity due to this example having the G44 axle option, which features a 3.07:1 gear ratio that he claims makes the Corvette "…pulls(s) like a tractor of the line."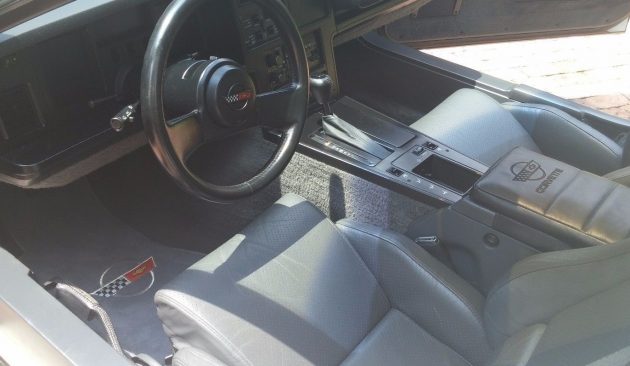 Inside, the graphite leather interior shows well. The bucket seats appear untorn and the carpets are clean; the  Corvette logo on the armrest hasn't vanished after years of sweaty arms resting on it. When these Malcolm Konner editions were originally sold, buyers were treated to a trip to the Bowling Green assembly plant to pick up their cars and then participated in a rally to Paramus, NJ, where the legendary dealership was based. This example is now located in Naples, Florida, and I believe it is the same car as featured here from 2015 on The Corvette Blogger site.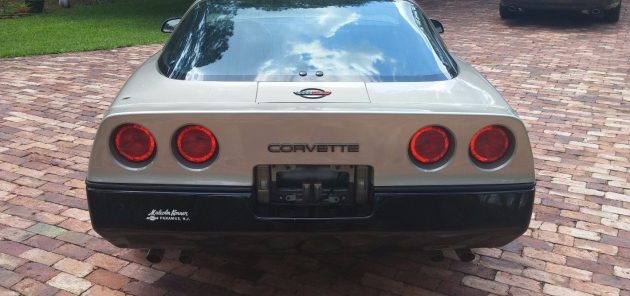 As you can see on the left corner of the bumper, the Malcolm Konner dealer logo still shines brightly. It also appears on the nose of the car, inside the Corvette badge. Supposedly, there was so much uproar over Corvette choosing to highlight one dealer with the special edition, that the head honchos said "never again" – so if you're looking for an unrepeatable special edition Corvette, this just might be it.