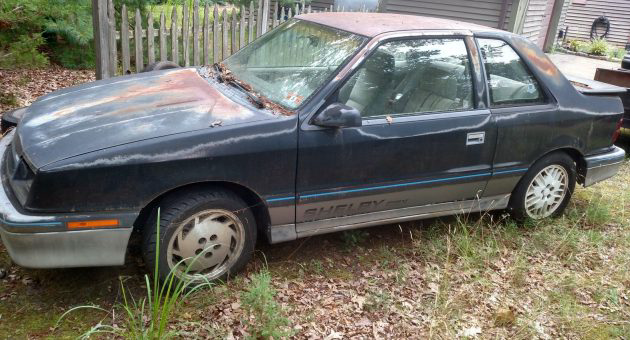 In addition to looking worn out and battered, this 1987 Dodge CSX Shelby edition is missing its original turbocharged powerplant and doesn't currently run. It's hard to imagine a car emblazoned with the name Shelby could have lead such a hard life, but given that Mustang GT500KRs haven't been immune to being put away wet, the clear neglect this Shelby CSX suffers from probably should't surprise us. Find it here on eBay with no bids at the moment.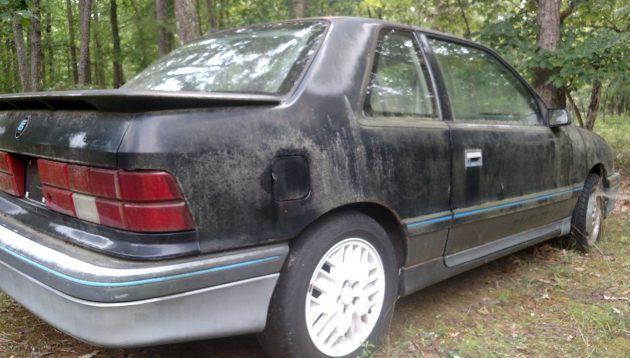 The seller notes that although the body is straight, the driver floor and spare tire well are rotted through. The rear wheels are not correct for a CSX and will not come with the car; the seller has the correct Centurion rims for the rear and they will be installed prior to sale. CSX's had limited exterior badges indicating the additional performance on board, and this example does retain its hood and trunk ornamentation as well as the "Shelby" graphics along the bottom of the two doors.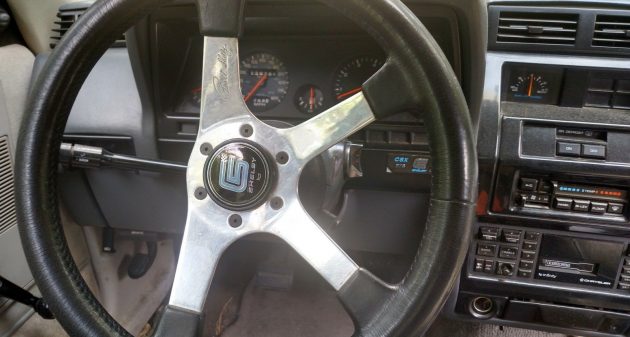 Inside, the car is pleasingly stock. Despite its haggard appearance and motor of unknown origins, the Shelby-specific bits such as the steering wheel, number plaque, seats and shift knob all remain with the car. The head unit is also original to the CSX, which offers some hope that once the non-running motor is sorted out, it wouldn't be too difficult to revive this example – car number 375 – as the limited production special that it is. With just 750 cars made in 1987, this CSX is likely one of a very few still on the road.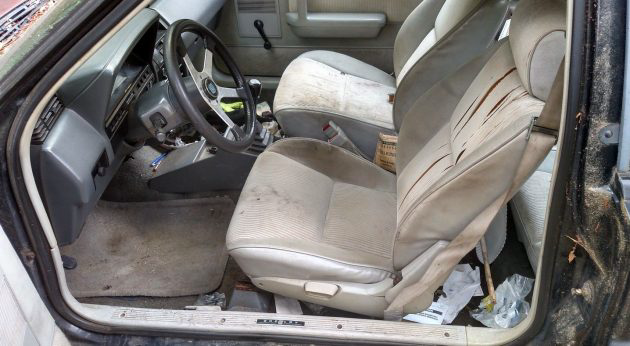 Although the CSX-VNT is arguably the most rare and desirable of the Shelby-branded Shadows, the 1987 models were next in line with the fewest made. Performance was still decent, as these cars were capable of a sub-60 second run to 60 when new. Although rust issues and a motor swap aren't exactly small projects, the seller doesn't appear to be pricing this example as anything that it's not, but given these aren't particularly expensive cars to buy in running condition, a passionate Shelby fan will be this CSX's best hope.