For whatever reason, it's the 1967 Camaro that gets all the attention these days, but personally I like the looks of the early Firebirds as much or more than their Chevy cousin. This particular Firebird is an HO model with just about every option. It's been in the seller's family since 1974 and they are the second owners. The original owner purchased it in Saratoga, Wyoming (it's an interesting little town) for his daughter to drive to college in Montana. The seller's father bought it and let him drive it in high school. Unlike many of the finds we see, this one was kept in the garage, but it certainly wasn't forgotten! It looks to be an extremely well maintained car, you can have a look for yourself here on eBay.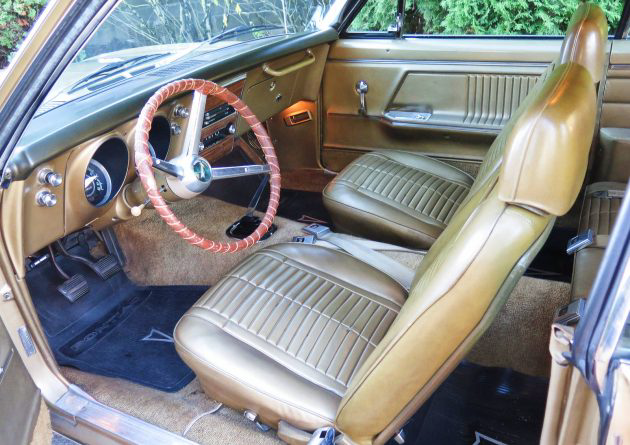 I really don't have any complaints about this find. It has had one respray, but it looks to have been done properly and is beautiful. The interior could use some detailing, but looks to be in usable condition. And even then, you wouldn't have to do much to have it looking good. Really, the only area that I would want to do much with is the engine bay, but even that doesn't look too bad.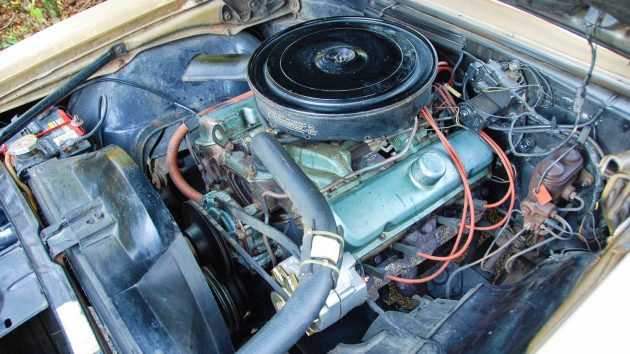 Here you can see the 326 V8. It could use some detailing or you could just leave it alone and drive it! The seller has videos of the car running and driving. It doesn't sound too aggressive, but it has a very nice original sound.
I use to drive from Laramie to Saratoga to enjoy the hot spring, eat at one of the restaurants downtown or go fishing on the North Platte River and I have some great memories there. If this car were still in that area, rather than in Portland, I would be tempted to make the journey over to see this Pontiac in person. Oh well, it's probably for the best. Hopefully one of you is able to snag this sweet Pontiac, so I'm not tempted to buy it!