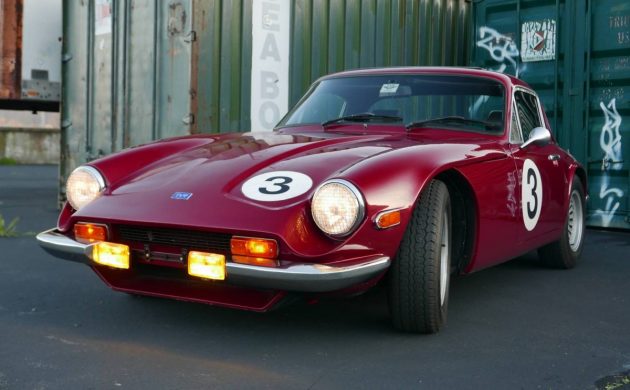 This is a car that's familiar to me, as I used to see it routinely at a now-shuttered vintage automobile shop in Rhode Island. It's one of those rare cases where I can attest that a vehicle looks as good in person as it does in pictures, and I wish I had the means to snatch this one up. It's a late-production 1979 TVR Taimar, believed to be one of the last 100 cars built. It has a great history, too, sold new in Germany and then imported to Canada, later coming to the U.S. As far as TVRs go, this one is super complete and doesn't give off that vibe of being a hand-assembled project like so many tired examples do. Find it here on Hemmings with an asking price of $25,000 and located in Riverside, Rhode Island.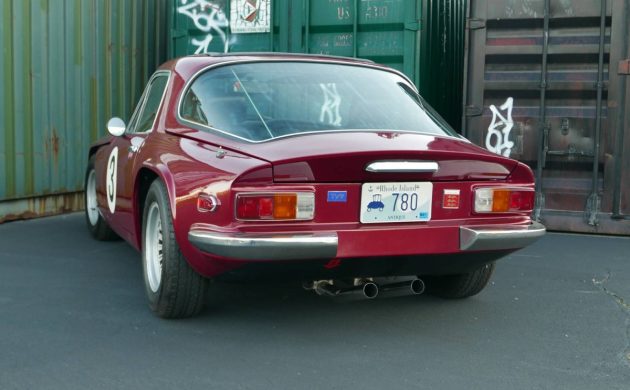 The German market origins can be traced back to German ID plate still with the car. Obviously, it has some decor to make it out to be a vintage track toy, but I have no idea whether it was used for track days; the seller does note he has used it for several fast road rallies including the New England 1000 (which I need to do someday). The TVR looks very original despite the racing numbers, with many details still intact such as the seat material and matching numbers three-liter Essex V-6 sporting a Weber DGAS carb. The seller isn't sure whether the odometer reading is accurate but notes the condition looks like it could support the 60,000 miles it shows.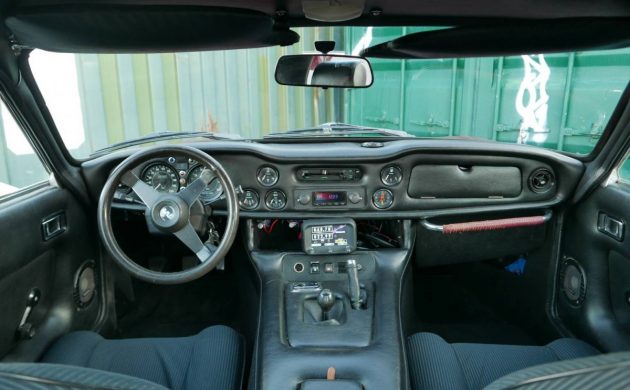 The interior is in fantastic condition, and this is usually an area of disappointment in vintage TVRs as the hand-built nature tends to unravel quickly inside if the car has not been maintained. This is clearly not the case with this example, as it looks incredibly tidy inside with an uncracked dash pad, nicely preserved center console, complete door panels, and the aforementioned bucket seats still sporting the original blue striped seat material. It appears that a pair of aftermarket speakers have been installed in the doors, which I don't completely hate if the car is used for long-distance road rallies – it's always nice to have a working radio in a vintage car that actually gets used.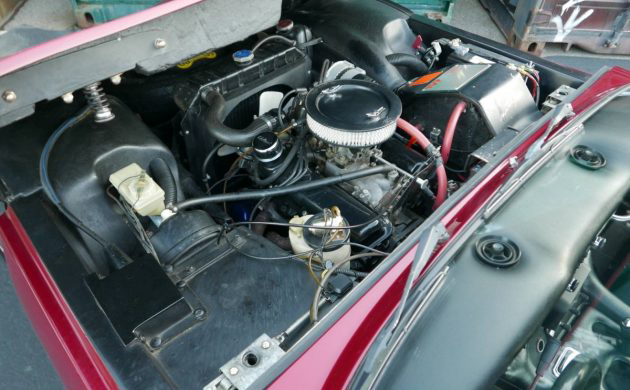 The seller notes the TVR was repainted under previous ownership, and it looks to still present quite well. The seller notes minor crazing at stress points and that the rear right edge made contact with another object under previous ownership, which caused minor crazing and was repaired. Updates under the current owner's care includes Gaz Adjustable coil-over shocks; re-sealed gas tank; re-cored radiator; new thermostat; new alternator; fresh Vredestein tires, and more. The Taimar will always be the sort of car that provides a white-knuckle driving experience, but that's part of the fun of owning a vintage TVR. I wouldn't change a thing. Thanks to Barn Finds reader Mitchell G. for the find.