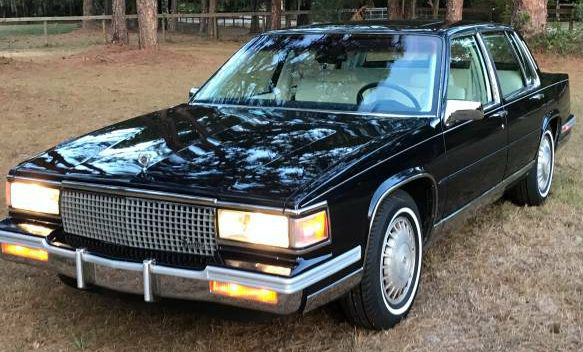 While a late-80s Cadillac Fleetwood D'Elegance wouldn't do much for your pulse on a normal day, today is not normal. This particular example – a survivor of a 1987 model – is purportedly a one-off show car created for the exhibition circuit. Loaded up with every option GM could throw at it, you'll find here on craigslist located somewhere in the USA as it is on the New York City classifieds site but is supposedly located in Florida.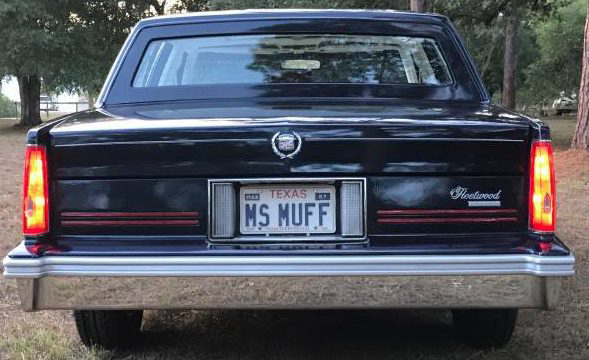 To make it even more confusing, this Cadillac sports Texas license plates. The – ah, interesting vanity plate makes one wonder if the previous owner was in the adult entertainment industry, but license plate slang aside, there's no faking how well preserved this Caddy is. The seller seems to know a thing or two about GM products, and lists off the litany of features that this Fleetwood received due to its destiny as a show car. It's safe to say the one-of-one claim may be true, given not too many cars would have been optioned to the hilt like this one.
In particular, the seller notes the specific options not available on lesser cars (those that didn't parade around turnstiles in convention centers): "Options such as the rare touring suspension which also included the 3:33:1 gear ratio, quicker steering, FE2 firmer touring suspension and cast aluminum 15 inch FE2 alloy wheels. The touring package was available on 1987 Deville's, Seville's and Eldorado's but never on a Fleetwood d'elegance." It also has a factory alarm system, Astroroof and a Bose sound system. Not bad for 1987.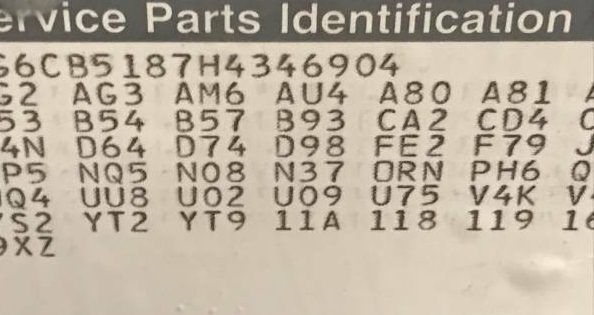 If you're an options code junkie, you'll get a kick deciphering this one. What's unclear is how many miles are on the car, as the seller notes he has driven it *maybe* 1,200 miles in the last 15 years and that all of the Cadillacs in his collection have under 5,000 miles. The location of the post and the car creates a discrepancy that can make some shoppers wary, so hopefully the seller can straighten out the story as to where this car has lived for the last decade-and-a-half. Thanks to Barn Finds reader Pat L. for this great find.