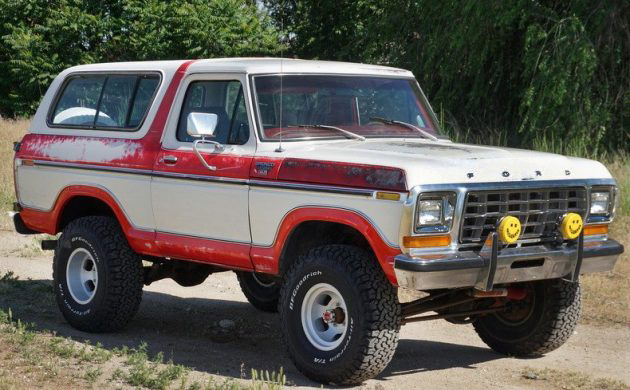 How many of you have owned a vehicle for 42 years? I have but it's a Yamaha, not a car, or a truck like this 1978 Ford Bronco Ranger XLT. This is a one-owner vehicle with just 45,000 miles on it. Oh yeah, and it has the biggest engine available. This faded survivor can be found here on eBay in Caldwell, Idaho, a half-hour west of Boise. The current bid is $18,300 and there is no reserve!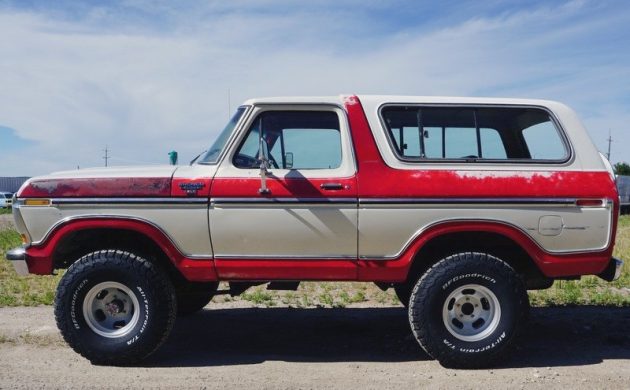 Frankly, I'm surprised at the big price on this Bronco with still three days left on the auction as I write this. It's already halfway between Hagerty's #3 and #4 values and there's a long way to go. I wonder where it'll end up, with no reserve it's going to sell to the high bidder. This is the first year of the second-generation Broncos, the first of the full-sized Broncos coming after the current darling child and somewhat primitive and red-hot early Broncos.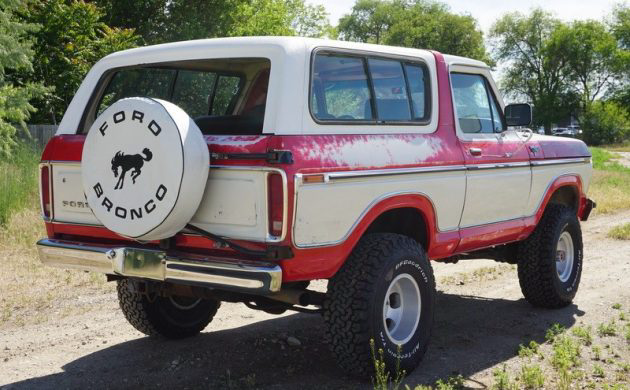 The big Broncos were about 30-inches longer, 11-inches wider, 4-inches higher – not counting gigantic wheels and/or any lift kits – and a half-ton heavier. So, the upsizing trend didn't start recently. Of course, this generation Bronco was on a totally different platform, and as you expected, they got a little bigger with each generation until they went away in 1996. The new 2020 Bronco was set to debut in March of this year but due to… we all know what, and it was postponed until this fall.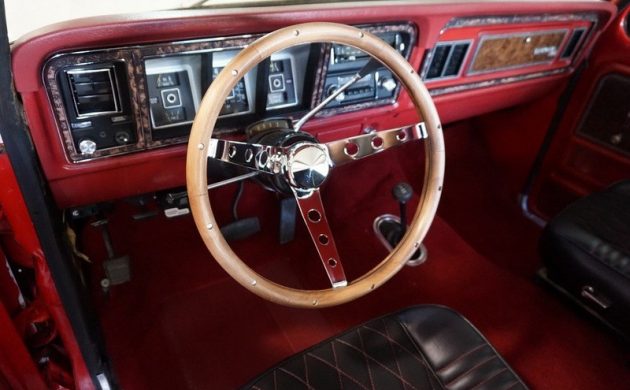 The interior looks great, what we see of it. The seller has provided a ton of photos, but a lot of them are duplicates of the exterior and there are no interior photos showing the rear seats or rear cargo area, and none of the underside. The seats appear to have been redone in a cool diamond pattern with red stitching, so they aren't original, and I'm not sure about the wood steering wheel. but everything else looks original. Other than the balloon tires and wheels. I'd want to find some OEM seat fabric, a steering wheel, and OEM-sized wheels and tires, but I'm funny that way.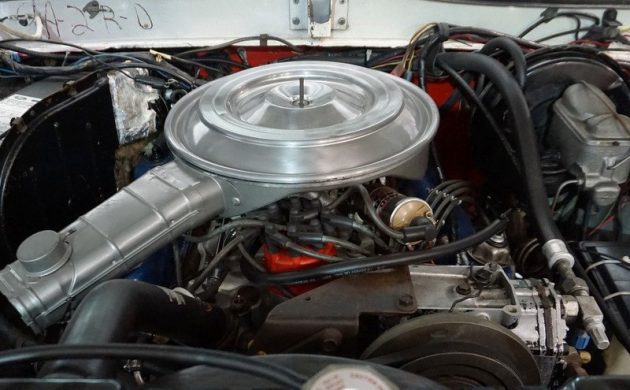 The engine looks super clean, and it's Ford's 400 cubic-inch V8 which by 1978 had somewhere between 150 and 160 horsepower. They don't say much about it other than it runs strong but I guess maybe that's all you need to know. It sure looks great. This whole Bronco looks great. Have any of you owned a second-gen Bronco?