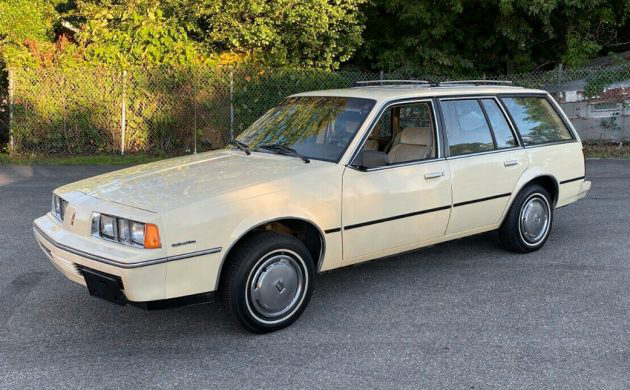 This 1986 Oldsmobile Firenza wagon isn't a muscle car or exotic… anything, really, but it's a loved one-owner car and it appears to be in great condition. This 34-year-old wagon can be found here on eBay in West Warwick, Rhode Island, just west of, yes, Warwick, Rhode Island. There is no reserve and the current bid price is a mere $1,300. Let's check it out.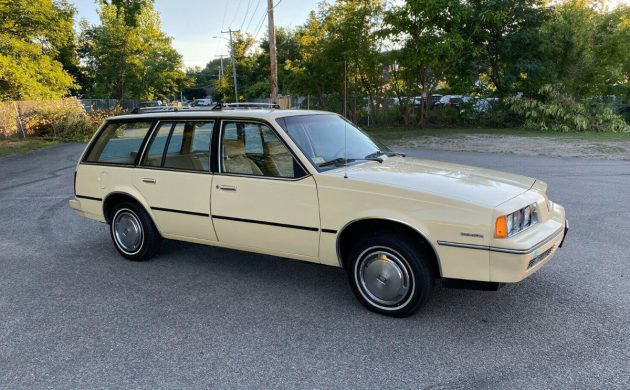 General Motors made several variations of their J-body platform and everyone got in on the game. Chevrolet had the Cavalier, Pontiac had their Sunbird, and Buick had a Skyhawk. Even the top dog, Cadillac, showed up to the table with their famous/infamous Cimmaron, which I have to own someday. The Oldsmobile Firenza, like Oldsmobiles in general, came somewhere in the middle of the pack between Chevrolet and Cadillac, as always.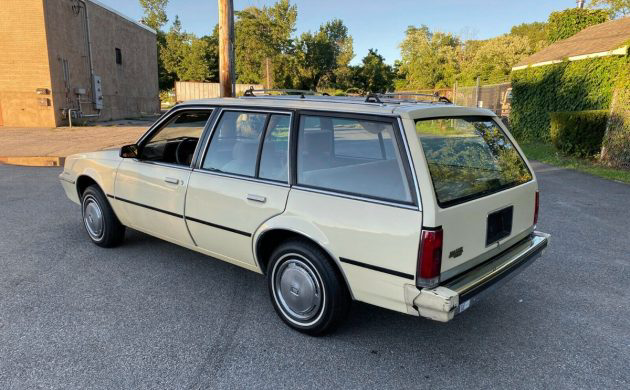 I haven't seen a flaw in this car until seeing the left rear corner of the rear bumper. The internet will be your friend while you search for one of those replacements. I spent a few minutes on it, even on car-part.com which usually has anything and everything from junkyards around the US, and didn't find one. I didn't look under the other J-body cars online to see if one of those could be had somewhere. There were no different generations of the Firenza, just one shot and they were made for the 1982 to 1988 model years.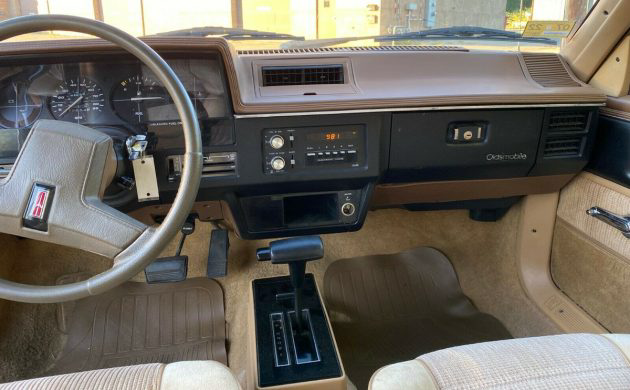 Other than a worn driver's seat, and not seeing a manual transmission, the interior looks great. The back seat looks like new and if the original fabric for the driver's seat can't be tracked down, I would transfer some of the back seat fabric to the driver's seat, but that's just me. The underside looks solid but there is some rust showing up in the lower crevasses, such as on the bottoms of the doors. For a Northeast car this old, though, it looks solid.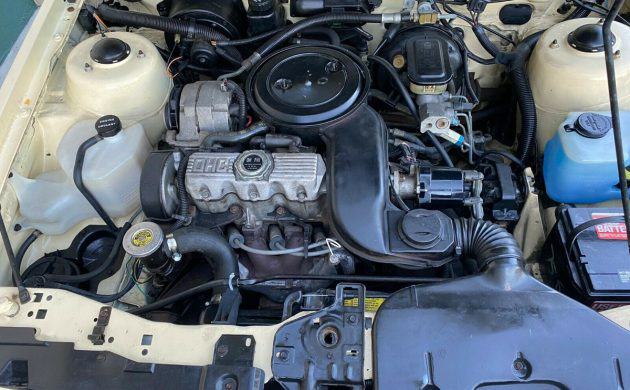 The seller really has offered up a clean looking car, even the engine looks nice and clean. It's a GM 1.8L inline-four which would have had a mere 82 horsepower but they say that it starts, runs, and drives perfectly. For not much money a person could sure have a unique eye-catching little wagon in this Firenza. Have any of you owned one?