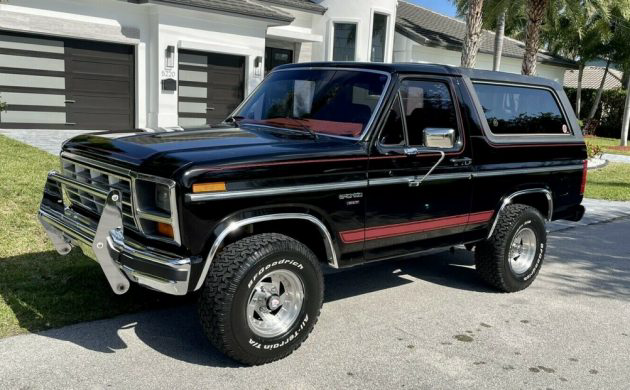 The Ford Bronco has long been a darling of the 70s and 80s squarebody scene, so much to the point that you mainly see them these days as flipper fodder, hawked by dealers for prices often north of $20,000. This 1985 Bronco is refreshingly offered by the original owner, and while he certainly deserves all the money for keeping this example in fine shape, bidding is currently at $13,300 with no reserve. Mileage is very low at 50,900, and the truck presents well on some American Racing AR26 wheels, otherwise known by their street name of "sawblades." The Bronco is listed here on eBay and located in Pompano Beach, Florida.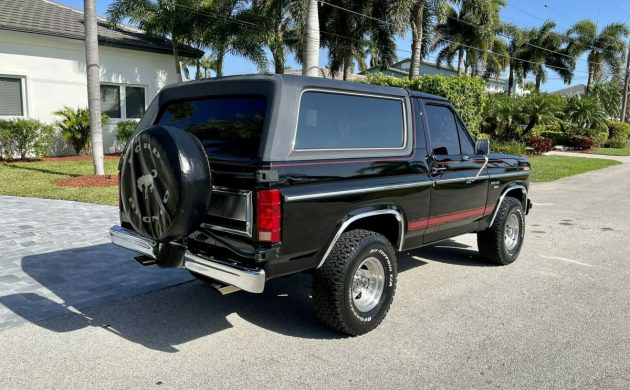 The Bronco checks all of the boxes as it relates to how one of these should look, especially given how many have been modified with lift kits and Pep Boys' modifications. Aside from the wheels, which are an accepted period-correct look, the Bronco appears to remain in largely stock condition. The seller notes it has been garage kept since new, and the exterior paintwork seems to back this up. It's powered by a 5.8L 351 V8 that exits out a Flowmaster exhaust. So, it's not completely modification-free, but at least what's here is reasonable and easily reversible if not desired by the next owner.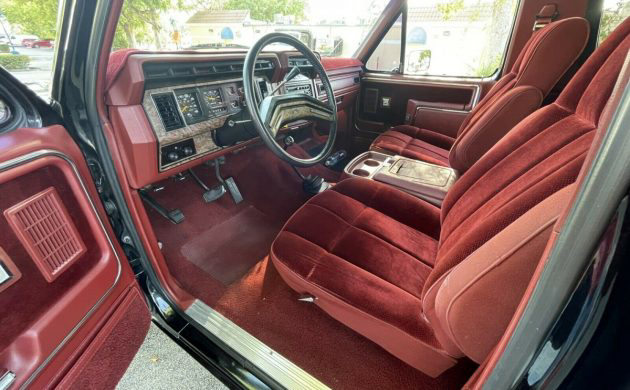 The interior is where the Bronco really shines, as the upholstery, carpeting, door panels, and dash are all in very good condition. I sold one of these Broncos out of my friend's property in North Georgia a few months ago, and was amazed that even for all of the years it had been standing, the interior still presented quite well. The materials are likely very hard-wearing, but even so, considering how many of these trucks are ultimately used, it's far from a sure thing that you'll find one with pristine carpets like this. The fake wood trim is very clearly not the real deal, but it adds a touch of class to Bronco's interior confines. The seller mentions the headliner needs attention, which he may sort out before the Bronco sells.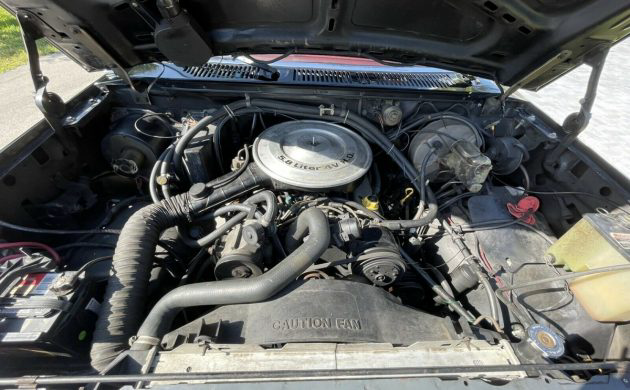 The engine bay is as expected, with no red flags in the listing photos. A new Edelbrock 650 carburetor has just been installed, and the seller mentions that the tires and brake system components are also recent replacements. The overall presentation of this truck is one of a gently used and looked after example, the kind that so rarely pops up any more. Throw in the long-term single ownership and it becomes even more appealing. This is the type of vehicle you can buy for a fair price now and likely never lose a dime on it. What would you be willing to pay?