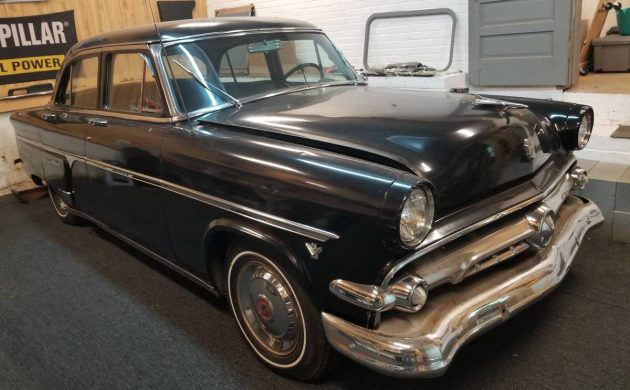 Barn Finder Ikey H has been keeping a sharp eye out and has spotted this 1954 Ford Crestline for us, so thank you for that Ikey. The car previously belonged to a gentleman who passed away in 2010. It now belongs to his son, and he has decided to part with it. You will find it listed for sale here on Craigslist. It is located in Suwanee, Georgia, and is being offered with a clean title. The owner has set the asking price at $2,500 for this old Ford.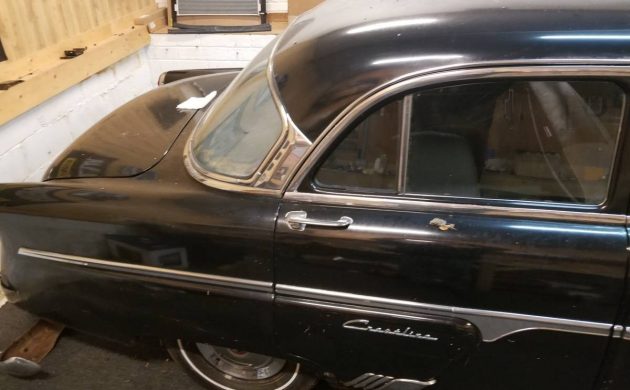 This 1954 Crestline comes from the final year of a very short production of the model, with the car only remaining in production from 1952 to 1954. The owner says that the car is in overall good shape, and it certainly looks solid enough in the photos. There are no obvious major rust issues, although there may be a small amount visible in the lower corners of a couple of the doors. All of the chrome and trim is present, although the front bumper does appear to have some surface corrosion on it.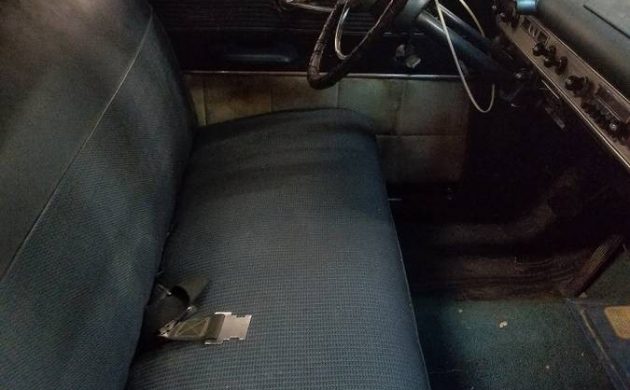 We only get this one shot of the interior, and it really doesn't tell us a huge amount. What we can see is that the dash is complete and is original. The door trim looks dirty, but I think that it could be cleaned okay. I'm pretty sure that the cover on the front seat is not original, and while it seems to be quite good, I would probably replace it if it isn't original. The other area where we receive no photos is of the engine. We know that the car is fitted with a 239ci V8 engine and automatic transmission. The engine ran when the car was placed in the garage, which would have been around 2010, but it apparently hasn't been started since. Hopefully, it won't take much work to get it back up and running.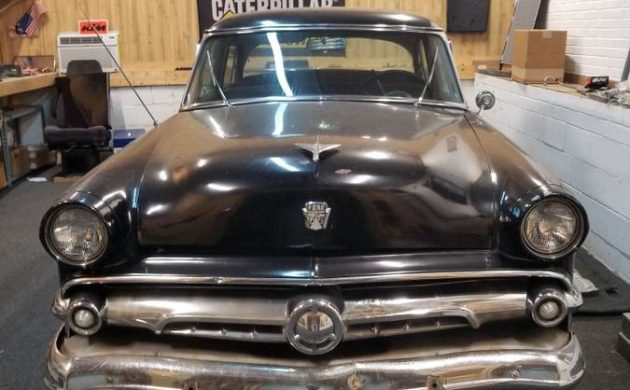 With such a short production run, Crestlines aren't in plentiful supply. The Fordor doesn't command the sorts of prices that a Victoria or a Convertible does, which is surprising because the Fordor was only produced in 1954. Having said that, good examples will still fetch around $17,000. That still leaves quite a bit of room to perform restoration work on this car, so it is one that's worth considering.