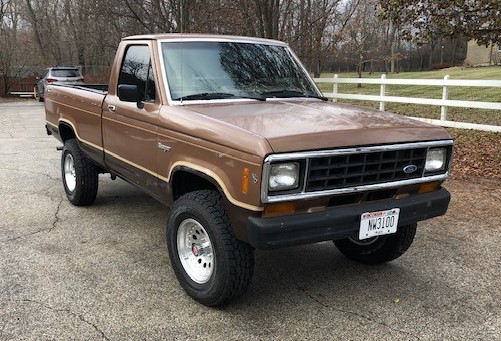 Here's one of those vehicle listings that I want to write quickly and get it posted because I'm afraid someone will buy it before I can finish. Here is a 1986 Ford Ranger STX for sale here on Classics on Autotrader in Libertyville, Illinois. Much thanks to Barn Finds reader Danny M. for spotting this truck and letting us know.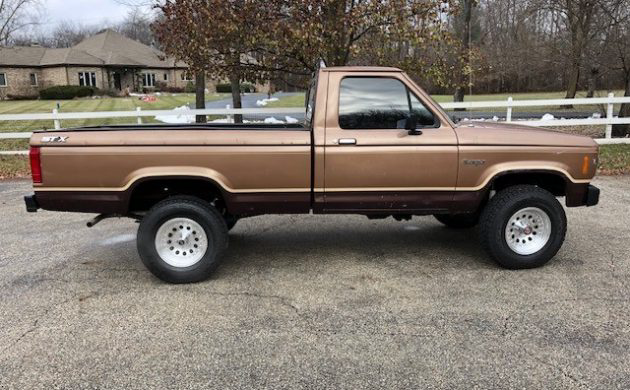 I guess you can't say that everything keeps going up and up. For instance, in 1997, I bought a 1988 Ford Ranger XLT, 2 wheel drive, 6-cylinder, manual transmission, short bed pickup with 100,000 miles for $3,000. This truck is a couple of years older and is the sportier STX, 4 wheel drive, 6-cylinder, automatic, long bed with an amazingly low 36,000 miles, and the seller is asking $4,500. That's a great price! I don't even need a truck, but if it was closer, I wouldn't be sitting here writing this article, I would be going to talk to the seller.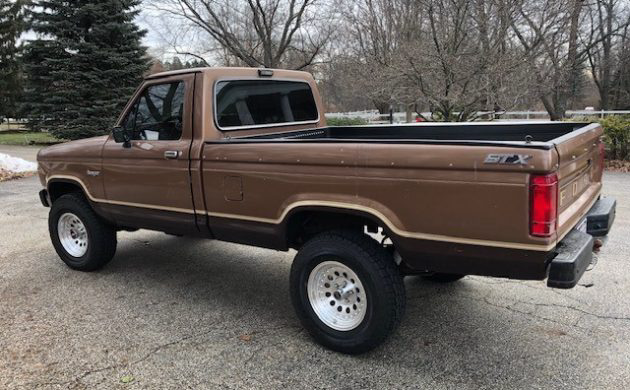 This truck is not perfect. There are some sap stains on the roof and hood and there are a couple of rust spots. But put that aside, there's plenty good about it. This Ranger STX has a straight 6-cylinder, front wheel locking hubs, 2-inch suspension lift, new shocks, new leaf springs, new American Standard aluminum wheels, 31″ Goodyear Wrangler tires, new mirrors, bed liner, new steering tie rods, and almost all new brake lines.
The bucket seat interior is in great condition. While there are no pictures of the engine, the 6-cylinder runs great. It is mated with an automatic transmission. The truck was found in a barn in Wisconsin. It was hardly ever driven in the winter.  If you're near Libertyville, Illinois, you might want to take a look at this. So, who's going to be the first to call this seller to pick up this nice truck?
Have something to sell? List it here on Barn Finds!