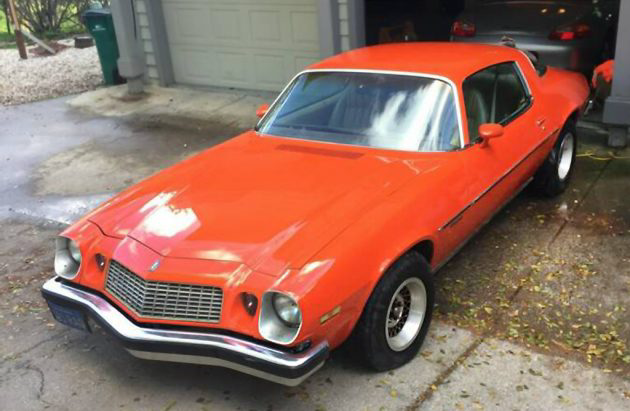 Medium Orange isn't the most creative name for a color, but it sure is an eye-popping one! This 1976 Chevrolet Camaro would turn a few heads in this bright color, and I, for one, am glad that GM offered such a bright color. Today it's black, white, silver, gray, and maybe a navy blue or maroon and that's typically it. It's posted on Craigslist in Grass Valley, California with an asking price of $6,500. Thanks to Pat L for submitting this find!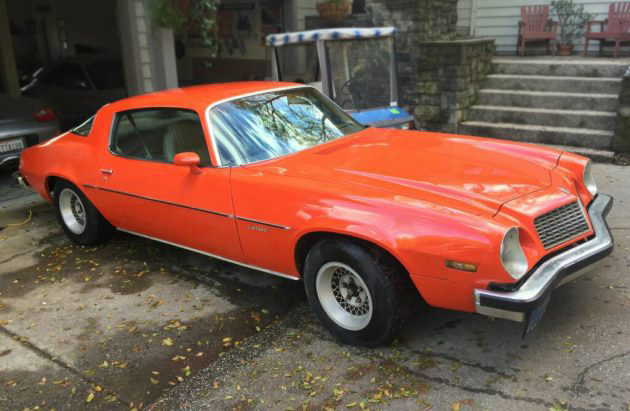 How this car is even still for sale is beyond me. Hagerty lists a 1976 Camaro with a 350 4-barrel and 4-speed transmission in #3 "good" condition at $11,500! This car has to be in at least good condition. $15,700 for #2 "excellent" condition. This car is priced way below Hagerty's value, whether that's market value or not is a whole other discussion. I hope that the next owner wears their collars outside of their jacket like the typical 1976 Camaro owner did, according to this ad.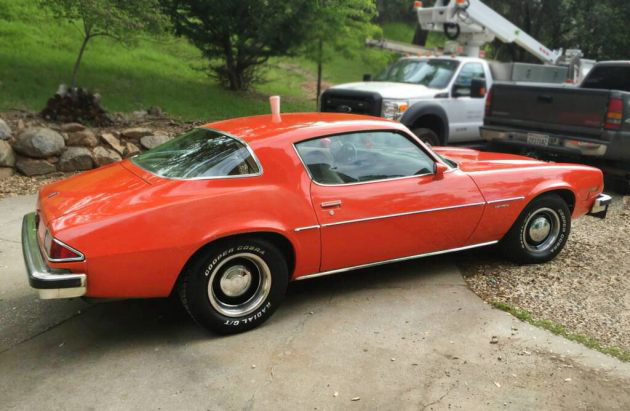 Thankfully, a set of rally mags come with the car as well as the wheels seen in the first two photos. I'd maybe want even less chrome on my wheels for this car, but that's just a personal preference. 1976 was the best year for sales up to that point for the second-generation Camaro.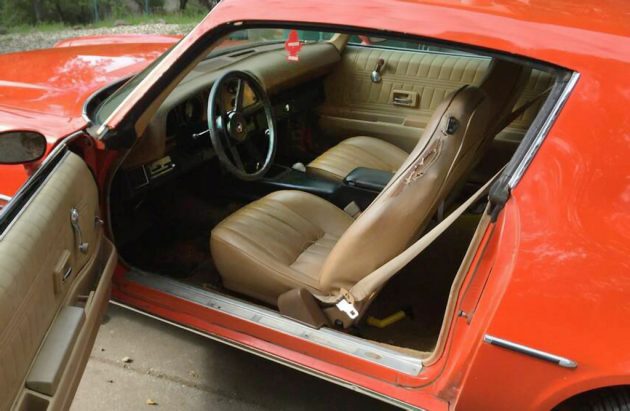 The owner says that this car doesn't have AC or power windows, but for 1976 even some luxury cars didn't have those things as standard equipment. One thing that was standard equipment on the V8 cars would be power front disk brakes, and this car also has power steering. This is it for interior photos, but for some reason they included three photos of the trunk! Another Craigslist head-scratcher. This is a 4-speed car and that's great news. You can see the rip in the driver's seat, but just on the side, the bottom portion looks perfect. It wouldn't take too much to make things look like new inside this buckskin interior.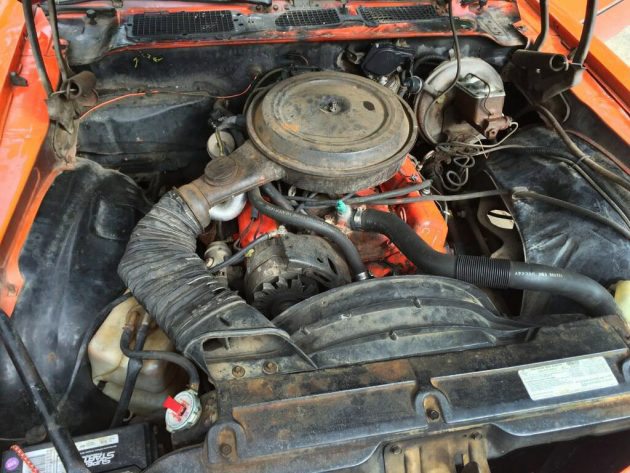 This is the engine that you'd want in this Camaro, at least from the factory. By 1976, you couldn't get a horsepower monster in a Camaro, this 350 V8 with around 160 hp was it. I had a friend in high school that had one with the standard engine, a 250 inline-six, and he put a header on it and it was the craziest thing that I had ever heard! It sounded like the Green Hornet car, black beauty. The engine could use a solid weekend of detailing, but otherwise this car looks really, really good car to me. I can't fit in these cars without hitting my head on the headliner, but for those of you who are under 6′-5″ tall, what do you think about this orange peeler? It seems like a heck of a deal, no?