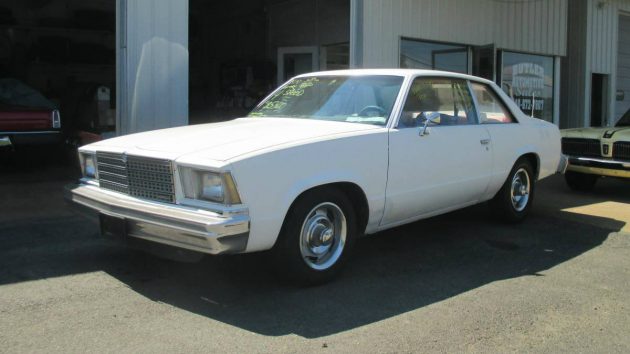 Visually, this 1979 Malibu is almost identical to the the one I took driver training in back in 1979 (no, it didn't have rally wheels, it had some of the ugliest wheel covers of all time). However, this car was a special order vehicle and has a lot of interesting features. It's listed for sale here on craiglist and is located in Madison, Virginia. The asking price is $5,500.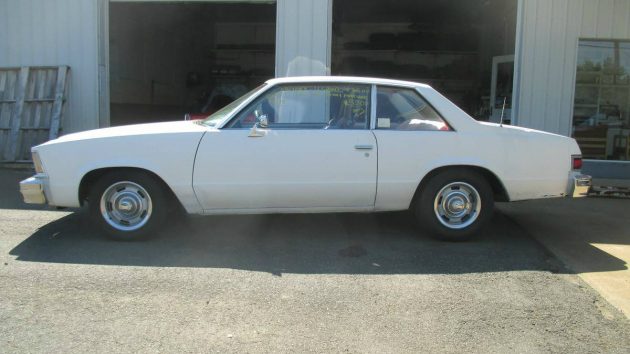 You can see a little bit of rust in the quarter panels behind the wheel. Some of the rest of the body has issues as well, with dents on both sides of the car. The selling dealer tells us it needs paint, but that what you are seeing is original.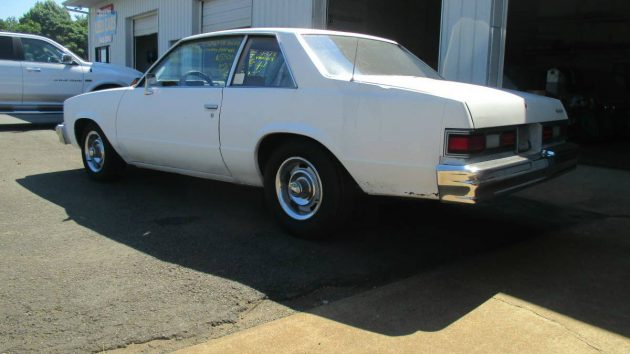 I'm not sure on the original paint claim; it looks like some of the rust is painted over on that quarter panel. But that may well be my eyes. And even though the rally wheels aren't original, I do like them on this car. But the really special items are under the skin. This Malibu was a special order car, and the order sheet (which is included) includes the F41 sports suspension, a four barrel equipped 305 V8, limited slip differential, air conditioning and "special instrumentation", whatever that was.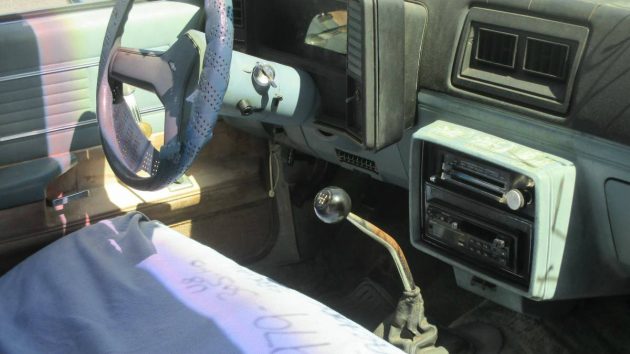 The interior does need a redo. I'm not sure if I'd go back with the stock bench, although I'm sure that could hurt the value of the car. I'd keep it and reinstall it (reupholstered) if I were to sell it, but I think I would put matching buckets in for driving it.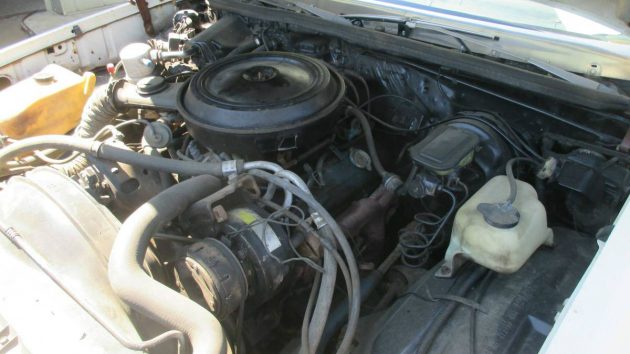 Here is that 305 V8. We're told it runs well, and that the car also drives and stops well. I would have had a lot more fun in this car for driver's ed, I'll tell you that! We drove on some great roads around my high school in Walnut Cove, NC, but we sure didn't have the F41 suspension in our wallowing Malibu. Would you like to explore some roads in this Malibu? And would you keep the bench seat?