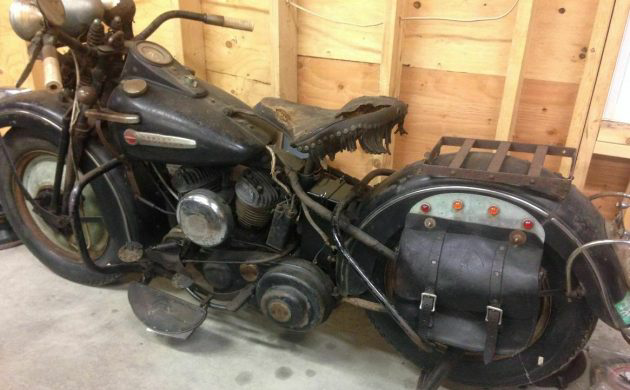 Long before the billet aluminum craze, Harley-Davidson owners were finding ways to customize their bikes. You can see some subtle modifications on this 1948 Harley like the gems that follow the curve of the rear fender. This bike is said to be an original-paint survivor that was parked in 1968! It can be found here on eBay with a current bid of over $15,000. Located in Feeding Hills, Massachusetts, it was apparently a one-owner bike until a couple of years ago. If you've been looking for an original Harley that you can do a mechanical restoration on but leave the outside original, this might be the perfect one for you. Check it out!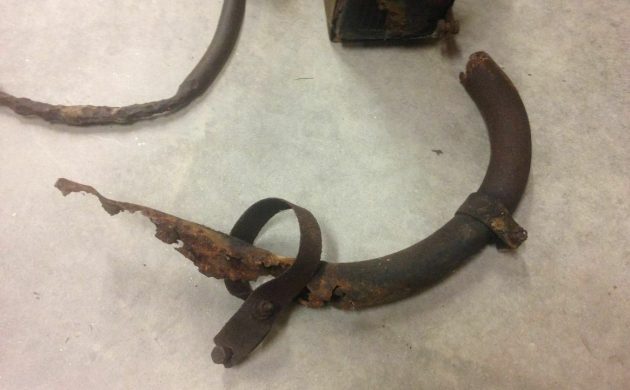 I'm not sure where it was stored, but I'm guessing it was somewhere that the bike was exposed to some elements. The seller says "The original exhaust, tires, and saddlebags rotted off the bike…kickstand and battery box were also replaced…from sitting in the dirt for 50 years." Thankfully the ad says that they have all the original parts except for the chain guard.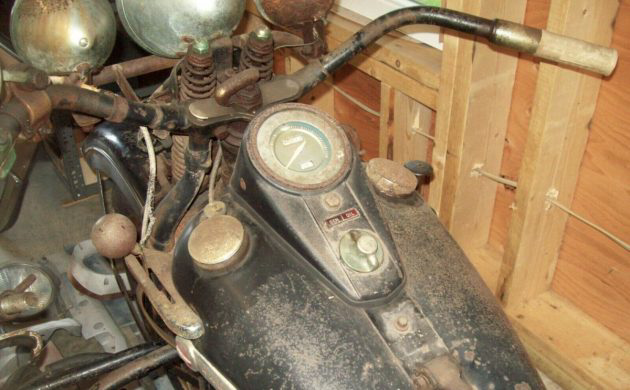 Man, this bike has great patina. You can't fake or replicate the look that the tank, gauges, and the rest of the front end have. A little bit of light elbow grease and this thing would be ready for years of show or go.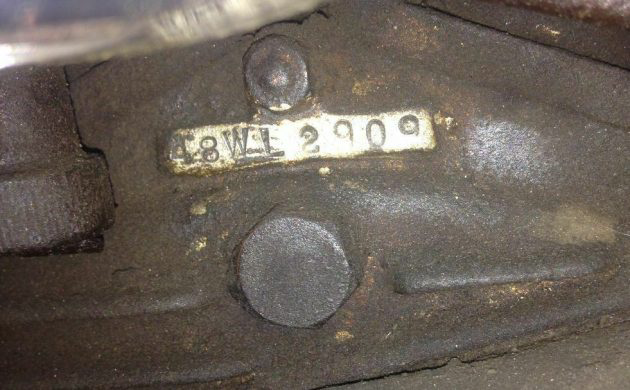 Here you can see the engine stamping that matches the original 1948 title. The seller says the WL 45 Flathead engine turns over, but they have not tried to get it running. Obviously, after sitting for so many years, you'd want to carefully inspect the engine before attempting to get it running. The ad includes several photos showing the inside of the gas tank and it looks remarkably good. Overall, this seems like an honest survivor. What do you think?