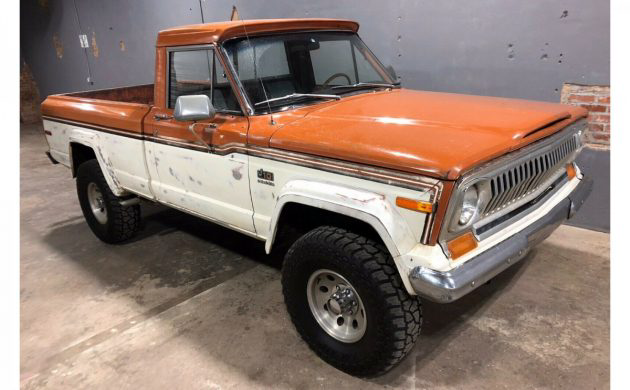 Jeepers! Does anyone even say that anymore? I'm guessing not, but it's a good exclamation to describe this good looking 1977 Jeep J-10 pickup. This tough truck can be found here on eBay in Edmond, Oklahoma. There is a $14,950 buy it now price and the current bid is just over $1,000 but, of course, the reserve isn't met yet.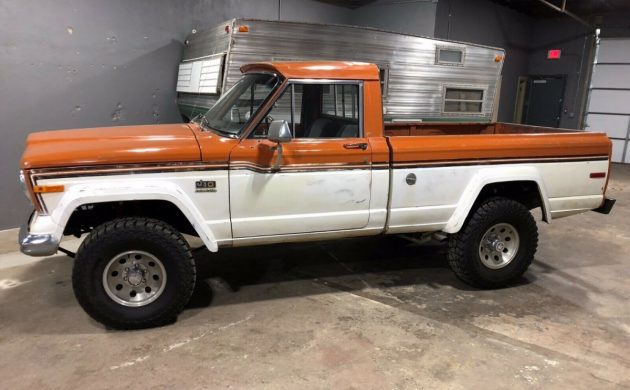 If you're the type of person who wants to stand out from the Chevy/Ford/Dodge crowd, what better way to do that than with a Jeep pickup? This truck doesn't have four doors, a touchscreen in the dash, power everything and heated everything, etc. But, come on, it's a Jeep pickup for cryin' out loud!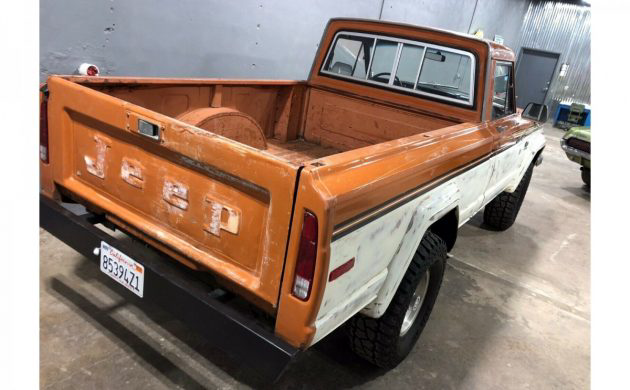 The Jeep Gladiator pickups really had a cool grille that I love but those went away a few years prior to this '77 model rolling off of the factory floor and by the early-mid-70s they were known as the J-Series, with the J-10 being a 119-inch wheelbase and the J-20 being a 131-inch wheelbase. Almost always, a shorter box/bed is preferable, at least in the looks department. You know what they say, when the box length goes down, the price goes up. I just made that up (crickets). You can see the original paint on this truck and that's also preferable so a person knows what they're dealing with.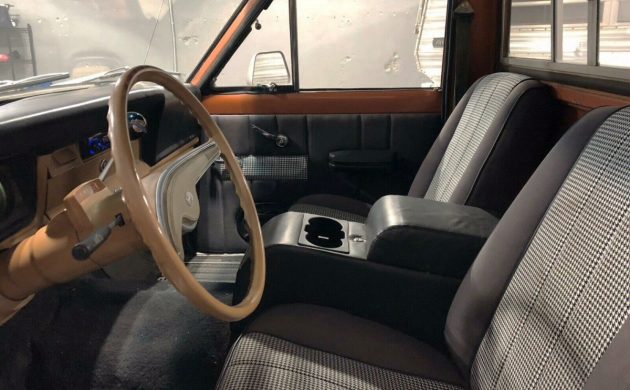 The interior on this Jeep looks fantastic to me, at least from what's shown in the photos that the seller has provided. The seats look like new but there's a good reason for that: they are new! This is my favorite type of vehicle, one that looks original on the outside but has been restored on the interior and mechanically. One concession to the modern era is a "New pioneer blue tooth sound system."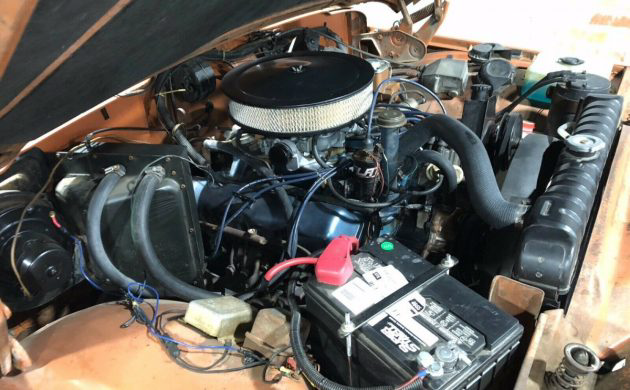 That does not look like a 42-year old engine or engine compartment. This 4×4 has AMC's 360 cubic-inch V8 with 195 hp. The seller has done a lot of work on this truck: "Rebuilt Motorcraft carburetor, New dual exhaust, All new shocks and horizontal stabilizers, Sliding glass rear window, Leaf spring suspension, New front shackles and bushing, New turn signal switch, New OEM wiper arms and blades" and much more. Are there any Jeep pickup fans out there? What would you pay for this sorted 4×4?
Have something to sell? List it here on Barn Finds!