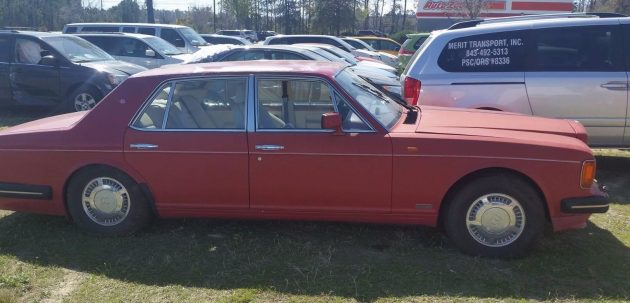 Well, this is a sad sight: a once-proud Bentley Turbo R sedan languishing in a tow yard after being collected from an estate sale. This is one of those vehicles that graced the pages of any hardcover book or magazine covering the supercars of the 80s, so it tugs at my heartstrings a bit to see the 'ol girl looking so sad. Find it here on eBay where bidding is just over $5,000 and there's no reserve.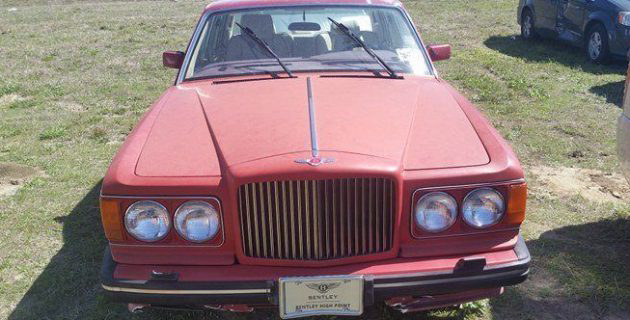 In the past, I've questioned the value of a project-grade Bentley. But this car, if it runs like the seller says it does, looks like a worthwhile project. I get that it will never be cheap to repair or even run on a semi-regular basis, but the R models stood for something special. It could almost be called a transformative moment when Bentley began producing saloons with actual performance DNA, and the Turbo R stands out as the model that ushered in this new era of attitude at one of the world's most prestigious brands.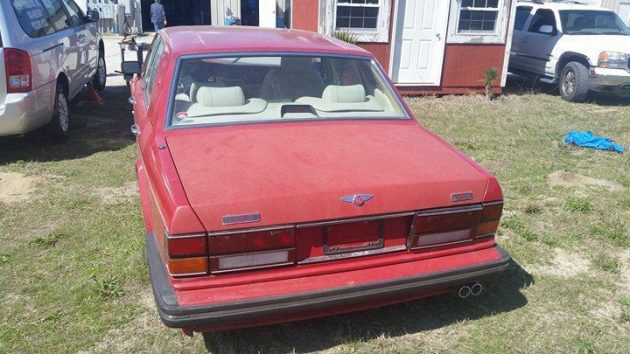 The Turbo R received a revised suspension that took the Bentley from soft and wallowing to hard-edged and capable. The engineering team demanded a 50% increase in roll stiffness and achieved this by adding sway bars front and rear, a panhard rod to tighten up the rear subframe, and also received wider tires on alloy wheels. This 1990 model also benefitted from Bosch fuel injection and improved sport seats, along with a four-speed automatic sourced from GM's parts bin. While it does currently run, that's not nearly enough info when taking on a project like this.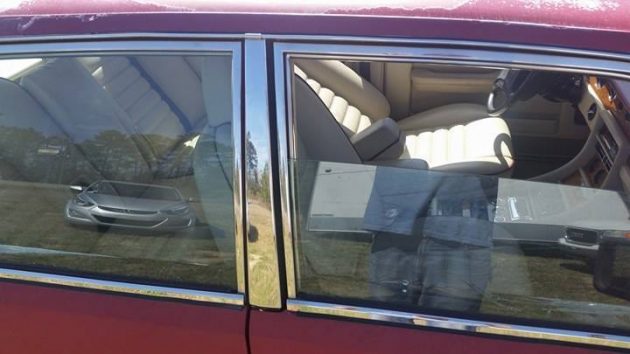 The interior is said to be in great condition, but other questions remain. The seller says it has 76,000 miles but eBay seems to think it has 38K; this warrants some further investigation. Apparently, there were other Bentleys dragged out from this same estate sale, so hopefully it was at least in the hands of an enthusiast. With 300 b.h.p. and 487 lb-ft of torque on tap, this Turbo R definitely deserves to run again. The price of upkeep won't be cheap and it will be a constant factor while owning it – but it definitely deserves better than its current fate.