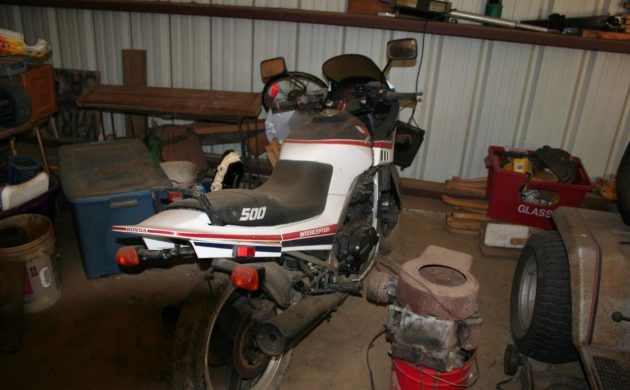 At first, this dusty and forgotten motorcycle may not get your heart pumping. But do some light reading and it becomes clear the VF500F from Honda, otherwise known as the Interceptor, was quite a bike. Consider the lofty 12,000 RPM redline with a V4 engine that loved to be rung up to the heavens and outstanding handling out of the box and you have the essence of what bike editors at the time loved about the Interceptor. Find this example here on eBay with an opening bid of $500.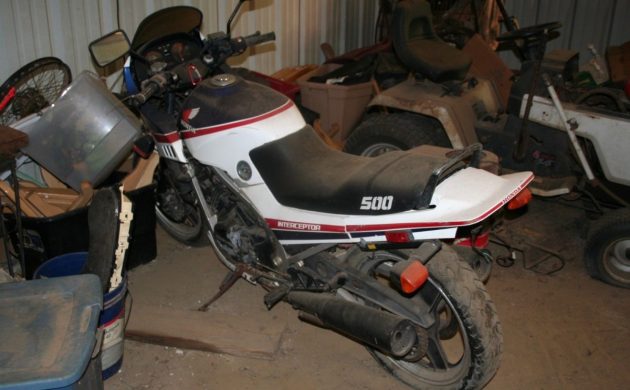 The seller doesn't have much to offer in the way of details, only noting that the bike is dirty and has some rust, and while it rain at one point, it's not running currently. It's also showing a salvage title, but the seller acknowledges the bike was still running fine at the time it was presumably totaled by insurance.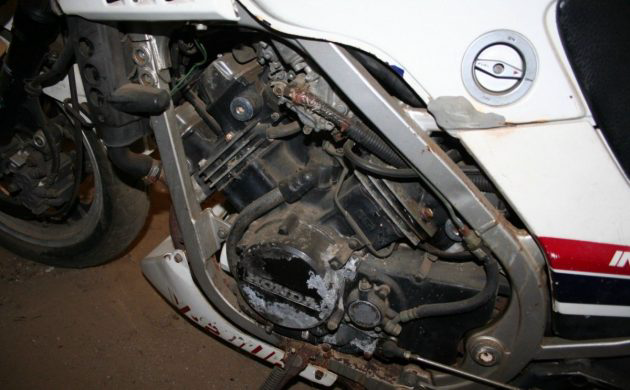 It's too bad, as the overall consensus is that Honda built a fine bike with it released the Interceptor. It's far from the fastest modern sport bikes, but the handling capabilities at the time were considered top-of-class, and the V4 was supposedly capable of reaching speeds of 135 m.p.h.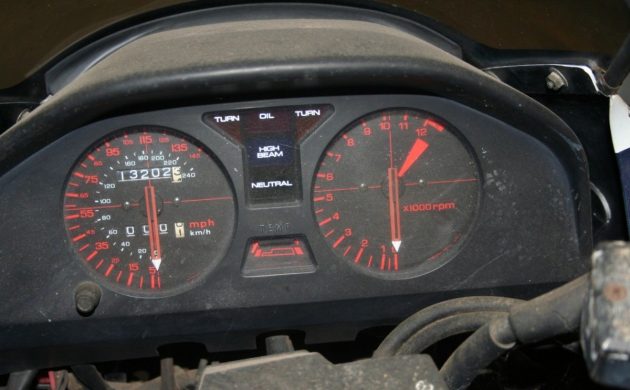 I can't quite read out the mileage, but it appears to be around 13K. I have seen other forum posts that indicate they get needy around 20K, but that's to be expected on a high-revving bike. The lack of details hurts the seller here, especially since you can buy a driver-quality example for under $3K. Still, as a parts bike, it could be worth a look at $500.