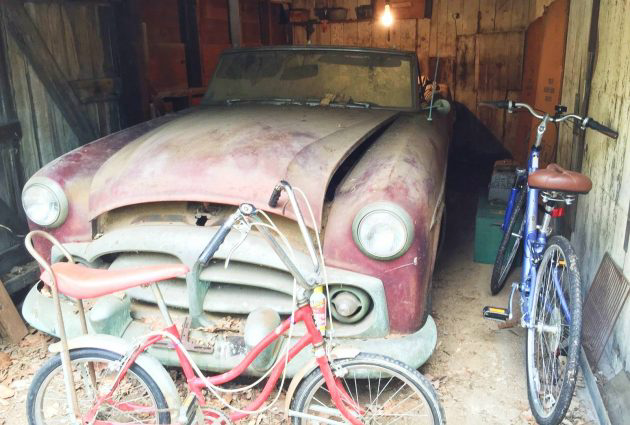 Now this is a cool sight! While this barn find might not be a muscle car or even an incredibly desirable model, there aren't too many things as cool as a '50s American convertible, in this case a Packard, sitting in a barn with a Schwinn parked in front of it. And in the garage next to this one is another Packard, it's a sedan, but it has a rebuilt engine and could be turned into a driver or used as a parts donor for the more desirable convertible. You can check out this pair here on eBay in Belvidere, New Jersey with an opening bid of $5k for the pair.
I'm not sure if this seller will get much interest in these Packards, not because they aren't desirable or worth saving, but because of the lack of information. Here is their entire description for the pair, "Rebuild convertible and use sedan for parts? Engine in sedan was rebuilt, probably less than 1000 miles on it." Like I said, they don't offer much information about either car.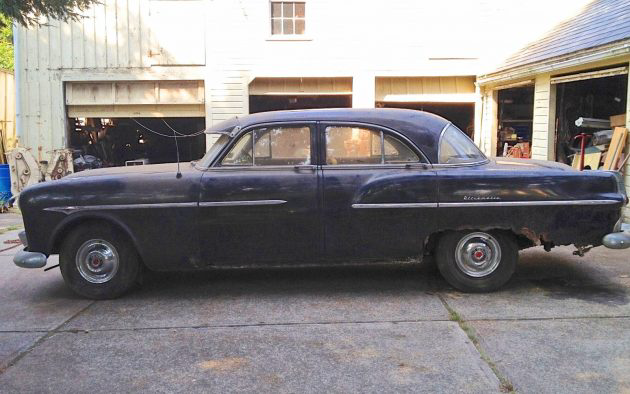 If they are both solid and complete, I would think they would be worth more than $5k, but without more details or photos, it's hard to say for sure. You really don't see these cars often, especially the convertible. If I were going to restore just one of these cars, it would definitely be the convertible. The sedan could probably be turned into a driver, but is does have a fair amount of rust. Seeing how rusty it is, makes me a bit concerned about the condition of the convertible. Hopefully, it isn't quite this rusty, but the lack of photos certainly makes you wonder.
Have something to sell? List it here on Barn Finds!