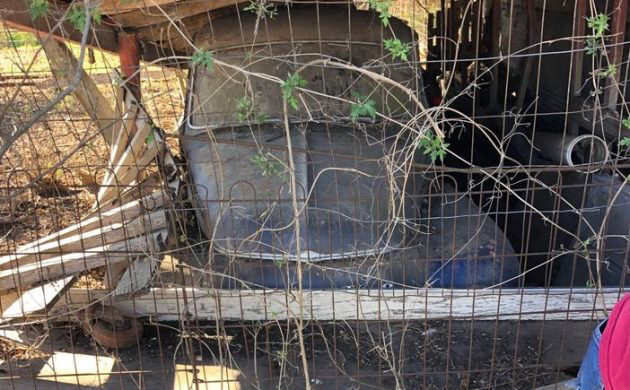 We've had more than a few finds lately of vehicles in unusual locations, or large collections housed in leaky barns. It makes me realize (and glad) that we're not anywhere near done finding old cars and trucks hidden away on rural properties, as this pair of vintage sports cars goes to show us. Said to have been extricated from a barn after a 14 year lease expired, this duo includes a Volvo PV544 and an MGB GT coupe. You can see the Volvo was snared in some brambles and chicken wire before being removed, and you can see both cars here on Facebook Marketplace.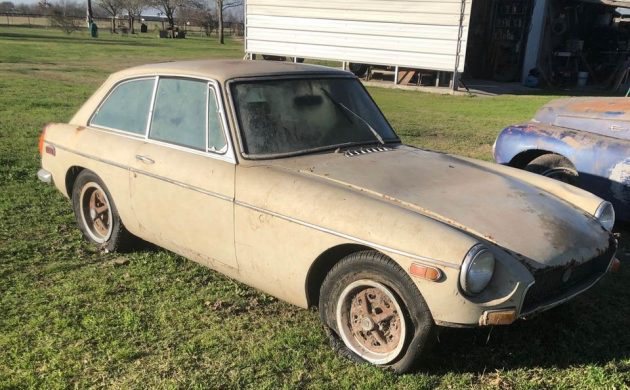 Located in Texas, the listing notes these are both for sale as ordered by the local sheriff. It sure sounds like an owner died and the property was sold, with no one knowing quite what to do with the two old cars found in the collapsing barn. They look to be in very good condition, all things considered, with straight, rust-free body panels. The MGB may even wear original paint yet, and the body lines look damn straight. The listing doesn't offer any pricing, but I can't imagine either car would cost much to own.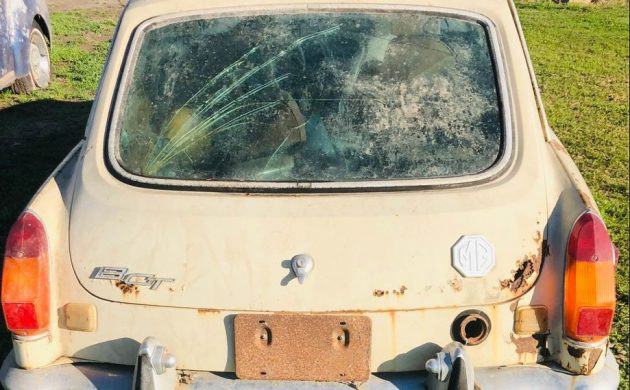 Well, perhaps I spoke too soon: there's some rust in the rear hatch, which may or may not be isolated to that panel. You can see what looks like either surface rust or bondo beneath the passenger side taillight, so it may not be as rosy I initially thought. Still, for a car left outside for 14 years, it's doing better than it should. The original badges give me some hope that the body has never been taken apart or otherwise repaired, and the fact that the taillights and glass remain intact after this many years of outdoor storage is also encouraging.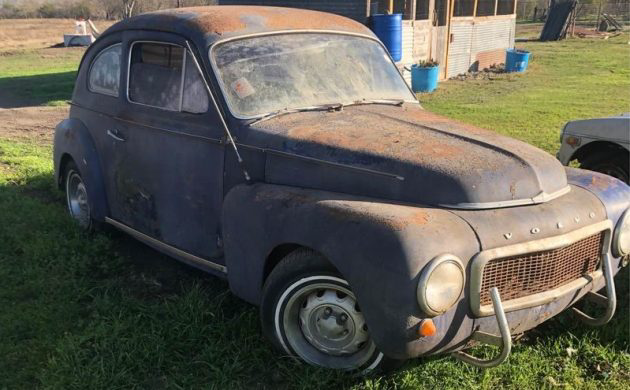 The Volvo may not fit your definition of a sports car, but the PV544 did have a sporting history when new – and it still enjoys a fair amount of popularity today on the vintage racing circuit. It's a hell of a rally car, too, which is exactly how I'd use this one if it were my next project. Like the MG, the body looks decent in pictures, and seeing the original lenses, grill, and badges are all good signs – I can't determine, however, if those are original Volvo steel wheels. While no price is listed, I can't imagine you'll have to refinance your house to take both of these cheap classics home.