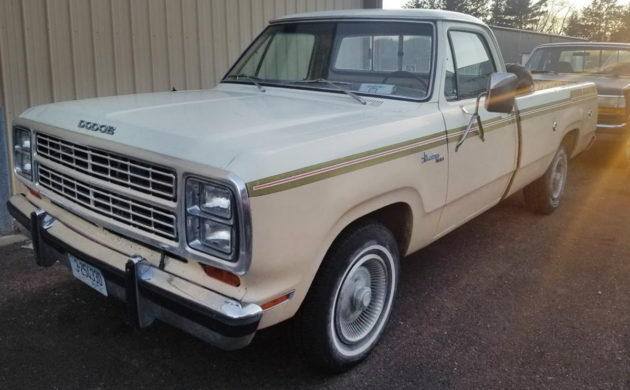 Dodge has had many special editions and equipment packages over the years. I would guess that they had more special editions than any other brand of truck, but I don't know for sure. This 1979 Dodge D-150 Palomino is a rarely-seen special equipment package and this one can be found here on craigslist in Chippewa Falls, Wisconsin, home of not only Leinenkugel Brewing Company but the birthplace of the father of supercomputers: Seymour Cray. Fun-facts-a-plenty. The seller is asking $7,000.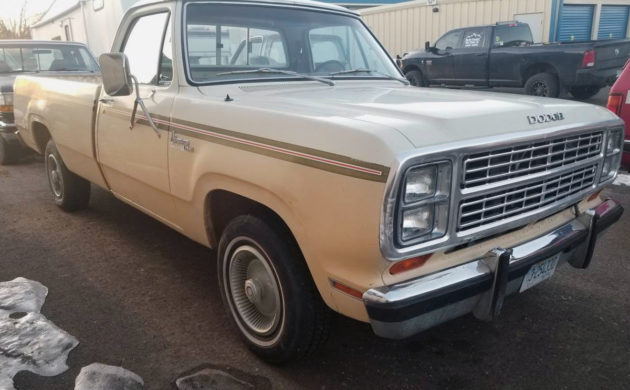 The photos are oddly-hazy for some reason but they show what appears to be a nice pickup in original condition and without any major visual faults, other than normal wear and tear. I don't see any rust at all in the photos other than some in a few seams and crevices, maybe just normal Midwest climate stuff. If there is no bodywork, this truck must not have ever been driven in a Wisconsin winter. If it would have been driven in Wisconsin it would look more like this.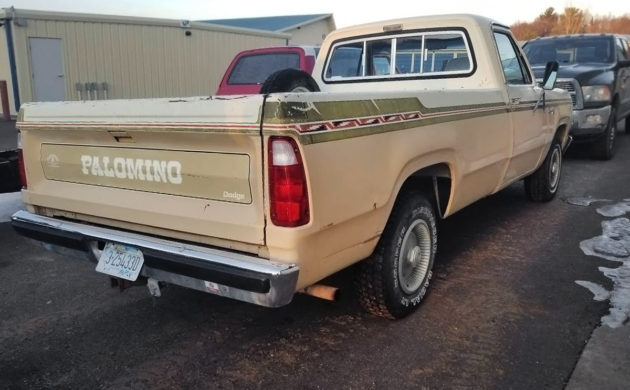 This is the only photo that shows some slight rust in the bodyline at the bottom. The seller says that there is no rust and this was a Montana truck originally. That would make sense with the Palomino equipment package being related to a western theme and horses. Apparently, the Palomino package was available on both 2WD and 4WD Dodge D-Series pickups in 1979 only, in both short-wheel-base and long-wheel-base configurations.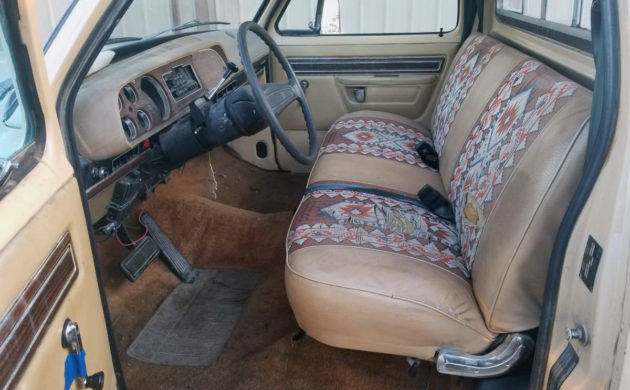 The western theme continues on the interior with the "western motif" seat fabric and that was about it inside. The thick carpet was pretty luxurious for a pickup and the interior looks like it needs a bit of freshening up. I wonder why the driver's-side window crank is taped? This truck has cruise control, tilt steering, and AC.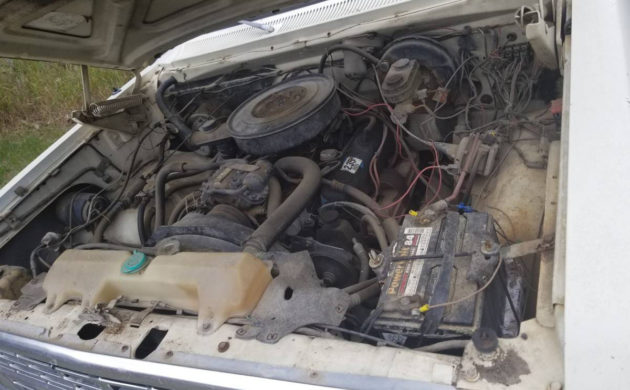 The engine is Dodge's 360 cubic-inch V8 and the seller says it runs and drives great. This truck also has dual-gas tanks which are perfect for those long stretches between gas stations in Montana. Have any of you seen a Dodge Palomino pickup?
Have something to sell? List it here on Barn Finds!