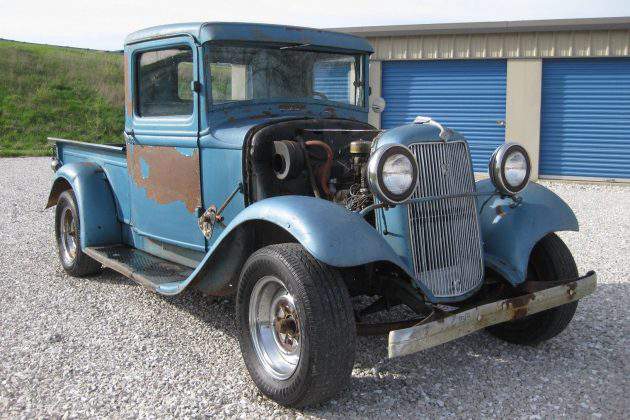 This old truck looks cool, but the tale behind it is what really caught my attention. Supposedly, the previous owner won it during a game of craps at the Missouri State Fair. He passed away shortly after that and the truck went into storage. The crazy part though is that this all happened 46 years ago! If the story checks out, then this is an awesome period-built machine! It's located in Centralia, Missouri and is listed here on eBay where the bidding ends later today.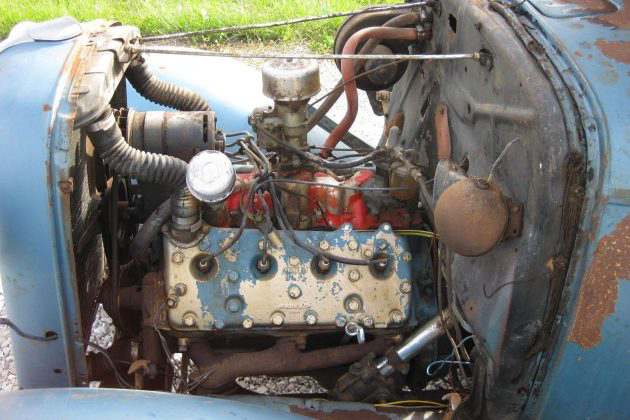 Power is provided by this 100 horsepower Mercury flathead V8! The seller has not attempted to start it, but as long as it's not seized, I don't see any reason why it couldn't run after some precautions. New rubber, fluids, and a battery might be all you'll needed to be back in business. Of course you will want to rebuild the carburetor, go through the brakes, and replace the tires before getting too crazy.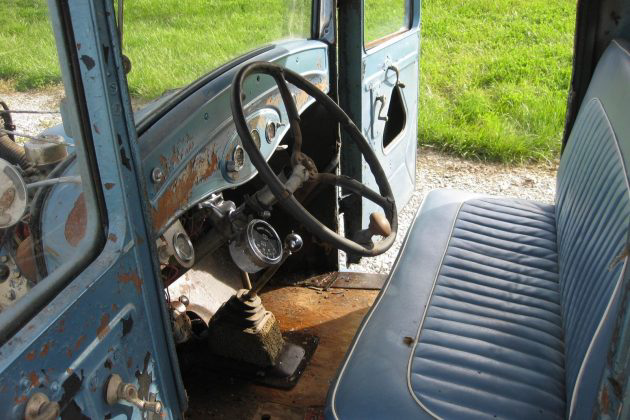 There's a 3-speed shifter on the floor inside and a couple of extra gauges. Those threw me off a little at first, but this is claimed to have built sometime before '71. Underdash Stewart Warner gauges like those would have been right at home in any custom during the era. There's a nice upholstered bench inside and not much else. The windshield flip up windshield is about the only luxury feature in here and it would be greatly appreciated during those hot summer cruises.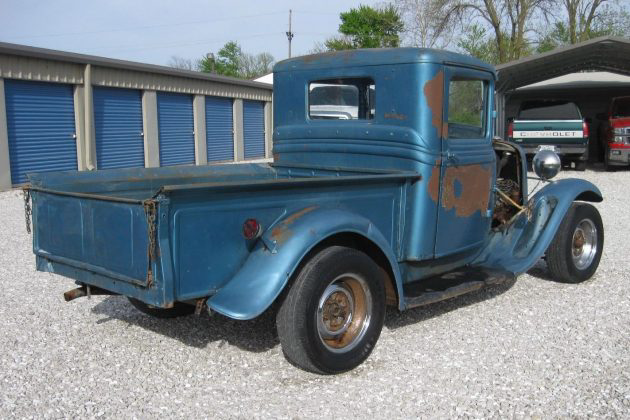 The body hasn't been modified and there doesn't appear to be much rust. Even if the story were all made up, I'd still love to have this old Ford. I'd ask for some documentation to backup those claims before bidding, but otherwise I don't see anyway you could go wrong here. Clean it up a little and you'll have an awesome pickup in which to attend rod runs and make hardware store runs this summer!