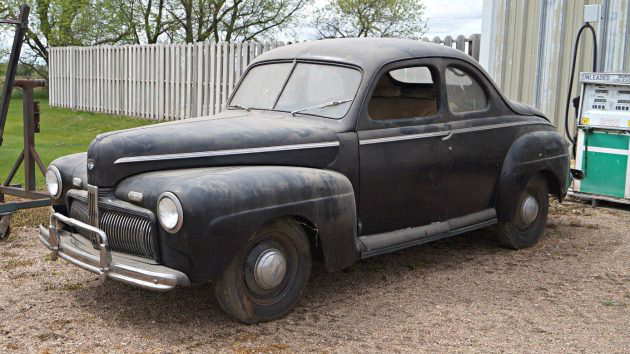 Carefully parked in clean and dry storage 48 years ago, this '42 Ford Standard Business Coupe is a fabulous find that would clean up wonderfully. While this Ford is not a driver, the engine does turn over, and the car as a whole is a time capsule with nearly zero rust to report. This sweet Business Coupe find is available for the opening bid of $4,500. Check it out here on eBay out of Juniata, Nebraska.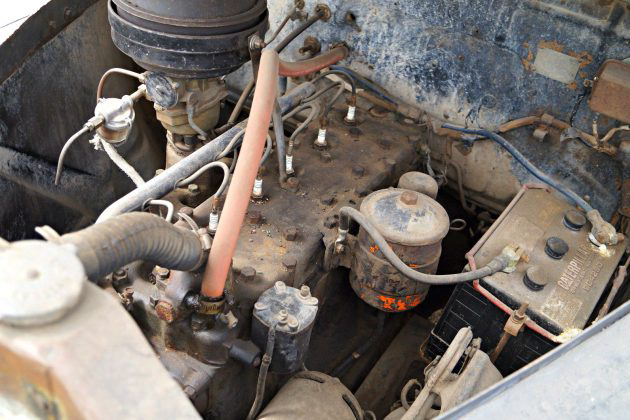 Upon being placed in storage, the owner was sharp enough to oil the cylinders of the engine. Thankfully the engine does turn over with a turn of the key. Despite the fact that the starter turns the engine over, the seller has not tried to revive this old flat head 6 cylinder. Under the hood there is some mild dirt and grime to be found, but there is little rust or corrosion. I am sure the full fuel system, brake system, and all other engine fluids are going to need to be addressed.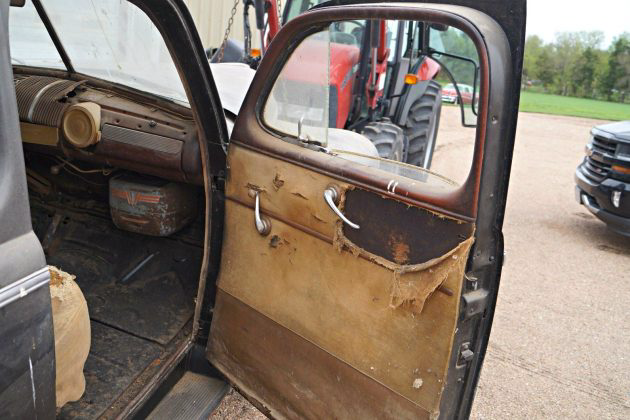 Although this car looks like a dream from the outside, the interior isn't as dreamy. The bench seat and a door panel are well worn and torn, and the driver side door panel is missing all together. The dash is a bit rough with melted, warped, and damaged pieces. As nice as the exterior looks, I think a restored interior is in order.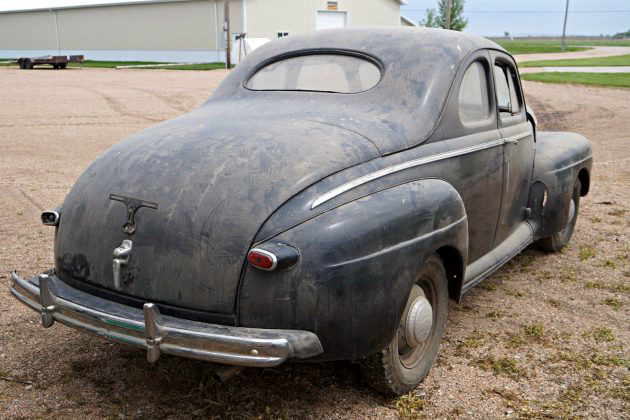 Considered to be completely and totally rust free, this Ford is an anomaly, that's for sure. The exterior appears complete rust free, with mild dust, and a remarkable amount of shine. Washing and polishing this Ford would likely leave you with a fine jewel sparkle and shine. There is a missing taillight lens, and there is also a small piece of missing trim, but overall this Ford looks almost like a new old stock car. With a lot of potential and interesting style, what do you think this Ford Business Coupe will sell for?
Have something to sell? List it here on Barn Finds!