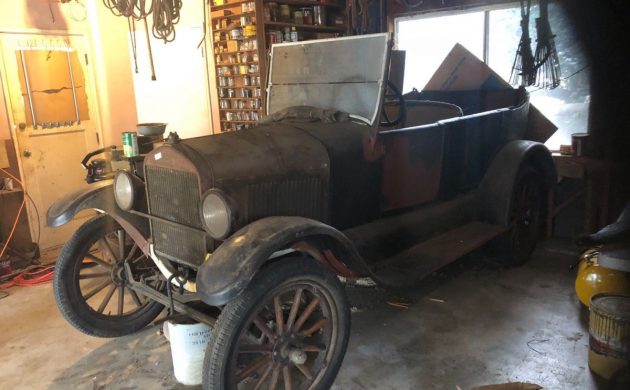 After a lengthy 50 year hibernation, this 1927 Model T Touring car is a runner, but needs some fine tuning and elbow grease to make it a driver. Quite possibly the perfect antique starter car for anyone, this T is solid and parts are abundant. Another great thing about Model T's is that they are often quite affordable to purchase and maintain. This example is sitting at the opening bid of $3,900, with the seller offering to include a two speed rear end if the car sells for $5,000 or more. Check out this marvelous T here on eBay out of Sunnyvale, California.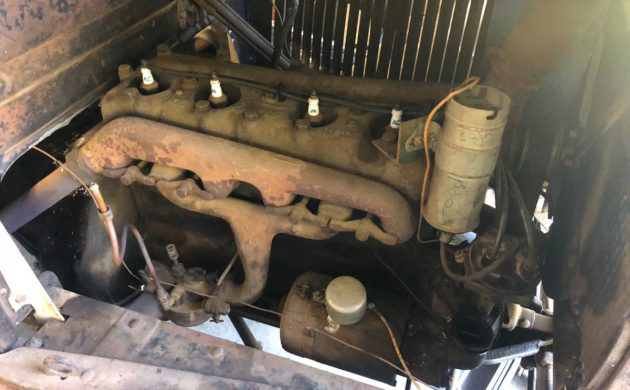 The flat head 4 cylinder has been awakened and is a runner according to the seller. Also the transmission has been listed as functional, but if I had to guess it was checked while the car was on jack stands. I imagine that the brakes, tires, wheels and fuel system may need some attention and is most likely the hold up with driving this T. Model A wire wheels could be a possibility if the wooden T wheels have some concerns.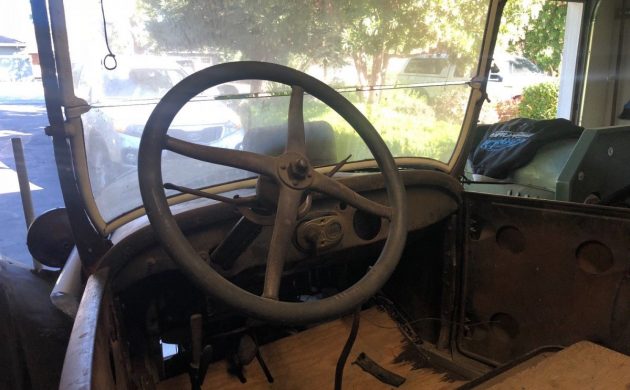 Bare bones, the interior has little to offer other than a steering wheel, a dash, the front seat, and some wooden flooring. Although this isn't bad, it just means you will need to put some work into the seats. I rather like the appearance of this T so I would feel inclined to age/distress the new upholstery going into this car in order to maintain its original looking appearance.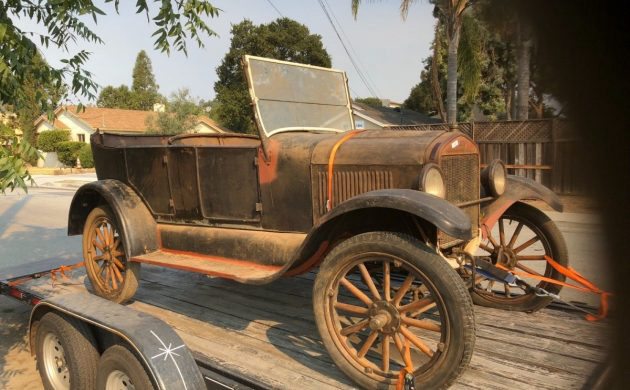 With very little surface rust and possibly no rot, this T is a solid start. While I am not exactly in love with the primer touch up someone did, you could lightly touch up the primered sections with black paint, if you wanted to preserve the "original" appearance. One thing this T does lack is a convertible top. I am sure that though the T community you could likely score a top frame, and perhaps even a top with side curtains. Seemingly needing little to be a driver, this T looks like a fun and simple project to get into. Would you tackle this T project over the coming winter?
Have something to sell? List it here on Barn Finds!