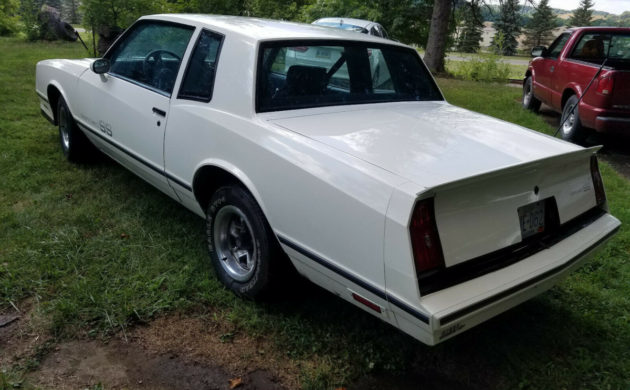 This 1984 Chevrolet Monte Carlo SS has been garage-kept for its entire life, but for the past 20-years, it has sat in that garage completely unused. It has now emerged from hiding and is set to go to a new home. It is a rust-free and original survivor that only has a couple of minor cosmetic blemishes that need to be addressed. However, these are of a minor nature and don't require urgent attention. The Monte Carlo is located in Gnadenhutten, Ohio, and has been listed for sale here on eBay. Bidding on the SS has reached $7,100, and the reserve has been met. It would seem that the new home for the Chevy is just around the corner.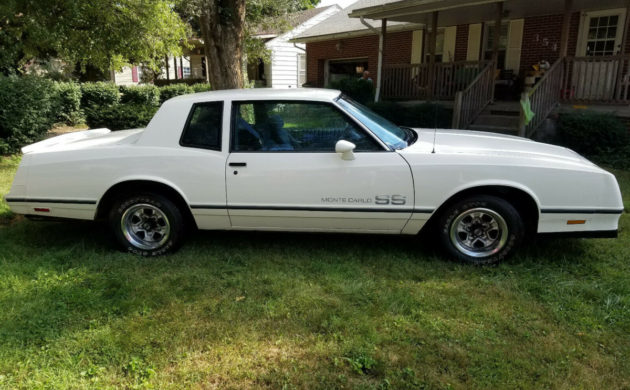 At first glance, the Monte Carlo is a tidy looking car that is finished in White. It takes a fairly thorough examination to find any real faults with the vehicle. The owner states that there is a very minor dent in the hood that was inflicted by a baseball, but this isn't visible in the photos. There are also a couple of small scorch marks on the vehicle's nose courtesy of a faulty jumper cable. These aren't actually too severe and should be able to be touched-up okay. There are a couple of other small scratches and chips to be found around the SS, but these could easily be rectified when the scorch marks are repaired. As for rust, that doesn't appear to be an issue. The panels look to be extremely clean, and the owner makes no mention of any unseen issues. The wheels appear to be in good condition, and rather amazingly, they still wear their original tires. The tinted glass looks like it is free of flaws, while the lights, lenses, and the exterior trim, all present very nicely.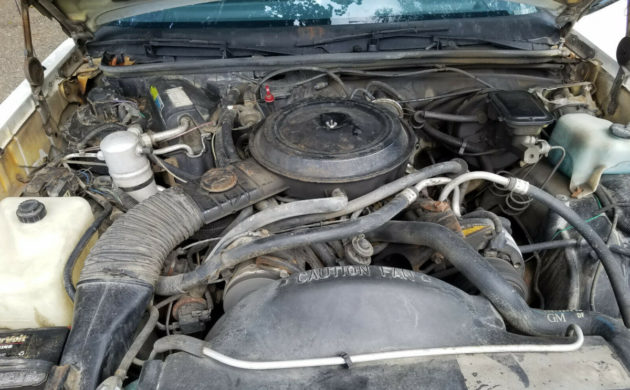 Ordering the SS in 1984 brought with it the 305ci V8, producing 180hp. Hooked to the back of this engine is a 3-speed automatic transmission, while the car also features power steering and power brakes. Even though the SS received a noticeable power boost when compared to a standard 305-equipped Monte Carlo, it wasn't sufficient to transform the vehicle into a fire-breathing monster. It could still dispatch the ¼ mile in 16.5 seconds, but the SS was more at home as a capable long-distance cruiser. This particular car has been sitting idle for more than 20-years, but the owner states that he had no trouble coaxing the 305 back into life. He says that the car runs and drives, but since it has been sitting for so long, he would advise the next owner to have the Monte Carlo thoroughly checked before attempting any extended journeys. Given the fact that it does roll on 36-year-old tires, that sounds like fairly wise counsel to me. One other claim that the owner makes is that the Monte Carlo has a genuine 53,000 miles on its odometer. He doesn't mention whether he holds any evidence to back this claim, but if the car really has been sitting for more than 20-years, then this claim would certainly seem feasible.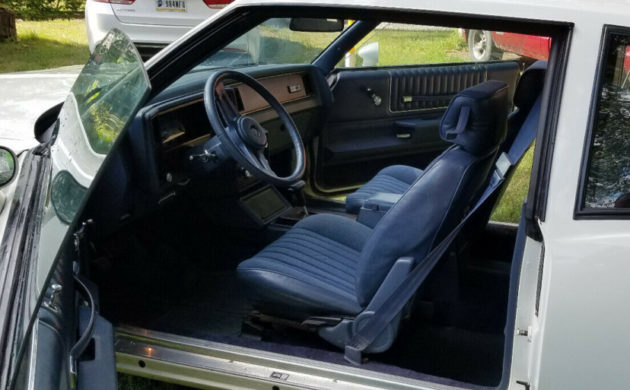 One thing seems fairly certain, and that is that the new owner isn't going to need to spend much money whipping the Monte Carlo's interior into shape. That's because it already presents extremely nicely. It looks like a weekend spent with some cleaning products will pay dividends inside the vehicle. The blue upholstery, dash, headliner, and remaining trim, all look extremely good. The fact that the SS features bucket seats and a console in place of the split bench is a real plus, and the console is in first-rate condition. The only thing that I can spot that might require attention is the fact that the carpet may need cleaning. Otherwise, the interior is extremely tidy and extremely original. This car doesn't bring a huge pile of optional equipment to the table, but it does feature air conditioning, cruise control, a tilt wheel, and an AM/FM radio.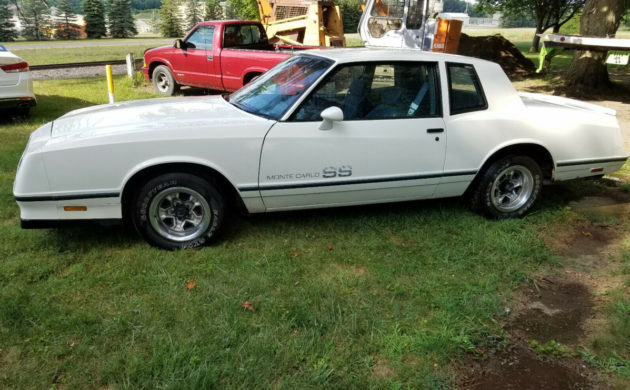 As was the case with many vehicles from the 1980s, the '84 Monte Carlo SS spent quite a few years in the wilderness. They were unwanted and unloved, but this is a situation that has changed over the past few years. Classic cars from the "greed is good" era have started to come into their own, and while they don't possess the outright muscle of their forbears, they do tend to bring with them some added refinement and luxury. That means that the value of any really nice Monte Carlo SS has increased by around 20% over the past 2-years. With those factors in mind, I would expect that the final sale price on this car could push up towards the $10,000 mark in its current state, but I would be surprised if it went much higher. Returned to a roadworthy state and with those few cosmetic issues addressed, it is a car that could potentially be worth somewhere closer to $13,000, or even as high as $15,000 if market trends continue. That is food for thought.
Have something to sell? List it here on Barn Finds!