This Corvette has been listed by the late owner's son-in-law. The car has supposedly been parked since 1976 and is claimed to be all original with the exception of a respray. The family believes that the mileage (38k) is correct too. There are a few unknowns here, but it might just be worth the gamble if everything checks outs. It's located in Freeport, Pennsylvania and is listed here on eBay where the no reserve auction ends in a few short hours!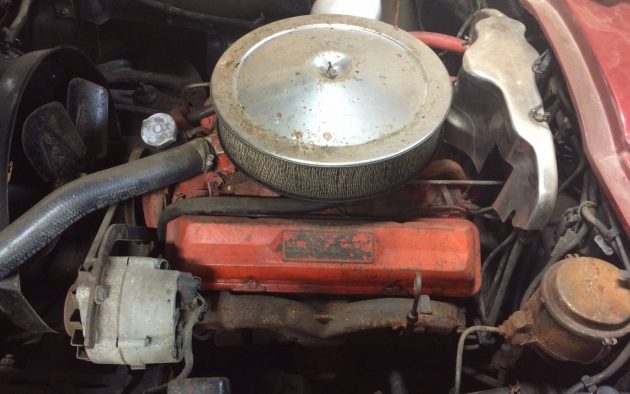 There were four engine options available in the '66 Corvette. You could get a 427 in either potent (390hp) or fire-breathing (425hp) form! The big-block was obviously the exciting choice, but there was also a 327 for the more sensible consumers. The small-block was also available in two states of tune (300hp or 350hp) too and the seller of this one thinks it may be the more powerful version. It would be worth figuring that one out because it greatly affects value.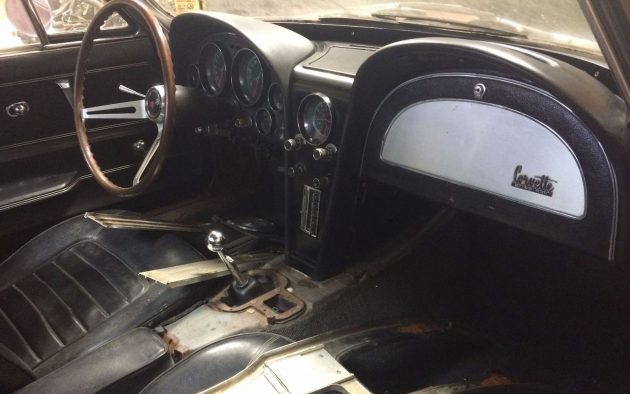 The seller also doesn't mention if that's a 3 or 4 speed transmission in there. The number of gears may not seem like a big deal, but the M20 is a very desirable option. Details like this are very important when you are dealing with a Corvette. It might have been a good idea to reinstall the door sill plates and tunnel trim too. It does make you wonder why they were removed in the first place though.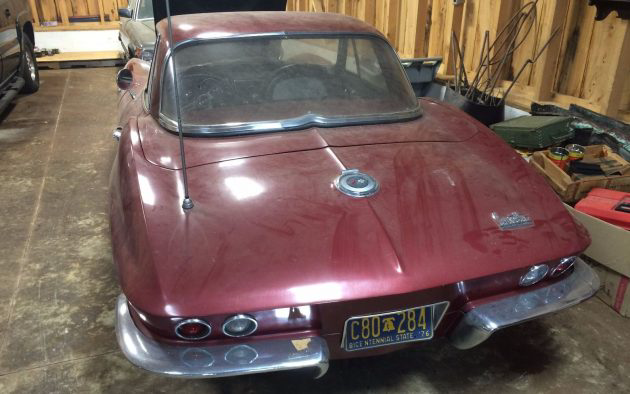 We are hopeful that the claims are all true and that the next owner will be able to just freshen things up and have a nice driver. It would have been nice if the seller would have provided more details, but they are busy liquidating the estate so you can't really blame them. They also have a tractor and Mercedes listed that may be worth a look. This cool convertible includes a soft top and the removable hardtop seen here. Just imagine how the rumble from those side pipes will sound with the top down!