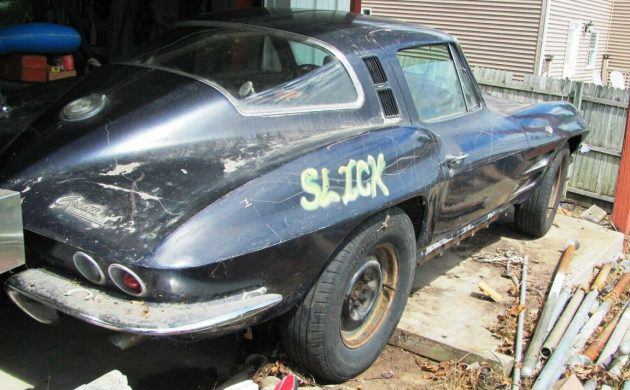 "Stored and covered" since 1986, this 1964 Chevrolet Corvette Sting Ray in Churubusco, Indiana needs a second chance with a new owner! Originally Daytona Blue with a rare white and blue interior, the Chevy received a new short-block in 1972, retaining many of its original date-coded parts despite the missing original block. The engine is removed, and the interior obscured by parts that presumably come with the sale. While the state or presence of the original four-speed gearbox evades mention, the seller says "no missing parts," so that sounds promising. The Buy It Now or Make Offer listing here on eBay comes with a bold $26,000 asking price. Considering what's visible and not visible in the listing, clicking Buy It Now would be even more bold without a trip to Churubusco.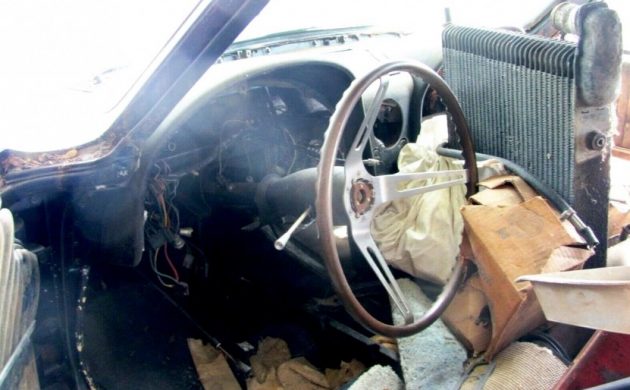 It's hard to picture the once-fabulous two-tone interior. Imagining the dark blue with the white seats and door panels, I'd love to see this one put back to that scheme even if a total restoration is not in the cards.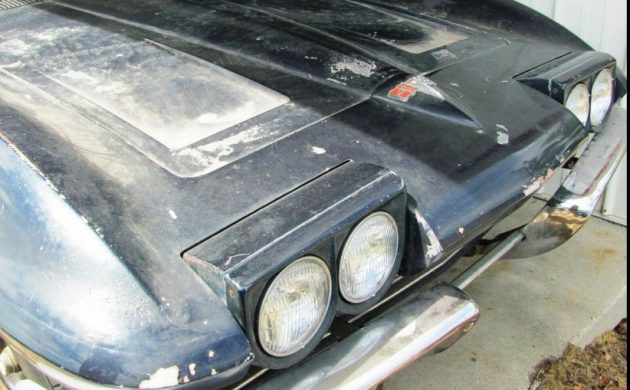 The seller reports that the frame is solid, though the trailing arms "are not." Despite the rust-proof fiberglass body, Corvettes with heavy rust underneath can be daunting to make right.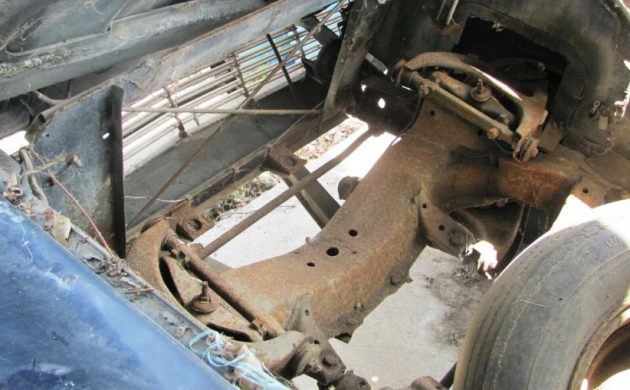 A 300 HP V8 resided here when new, and most of its components reportedly made their way to the replacement engine in '72.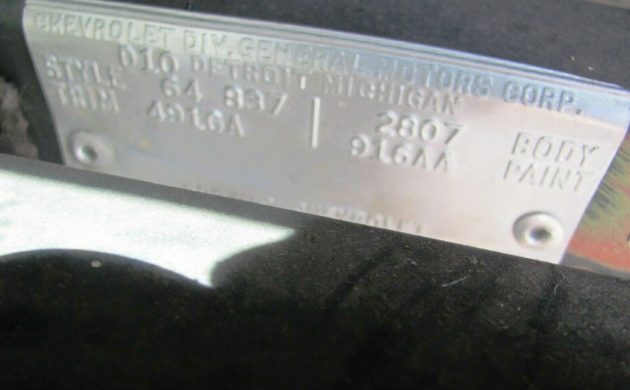 In addition to the "Slick" script on the car's right rear quarter, this body tag seems super-slick, either the result of meticulous restoration or newly minted and affixed on what looks like black over green over red. You be the judge. According to the decoder at tpocr.com, the tag describes a 1964 Corvette Sport Coupe painted 916 Daytona Blue with the 491GA White/Dark Blue (Vinyl) interior. There's nothing wrong with reproducing and attaching a disintegrated body tag, assuming the process is documented. Will you be making an offer on this forlorn 'Vette?