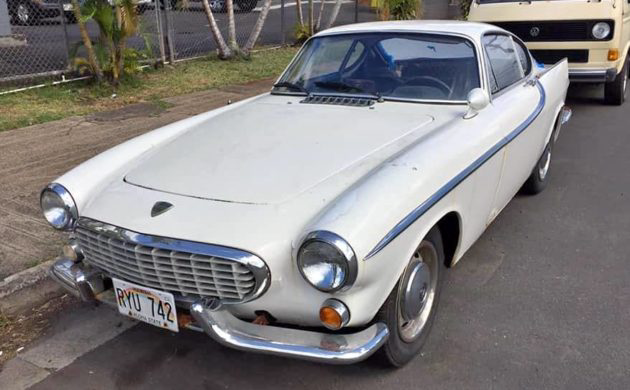 I'm not sure how many 1966 Volvo 1800Ss were produced, but I bet not too many made it to Hawaii. This one lives on the island of O'ahu, in Honolulu to be exact. It can be found for sale here on Facebook with an asking price of only $2,900. While you might think this is a great deal, there's quite a bit of work to be done to make this car great again. Let's take a look.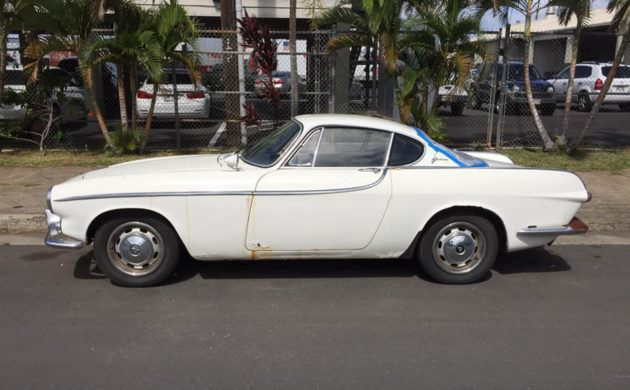 The car is in running and driving condition, which is a plus. As you can see in this photo, rust has invaded the car. The seller says "very rusty top to bottom and underneath." When a seller describes a vehicle as "very rusty" that's not a good sign. Overall, the rust doesn't look too bad from a distance, but you can see the paint bubbling around the doors and rockers on both sides of the car. The seller even says this car might be better off as a parts car for another project.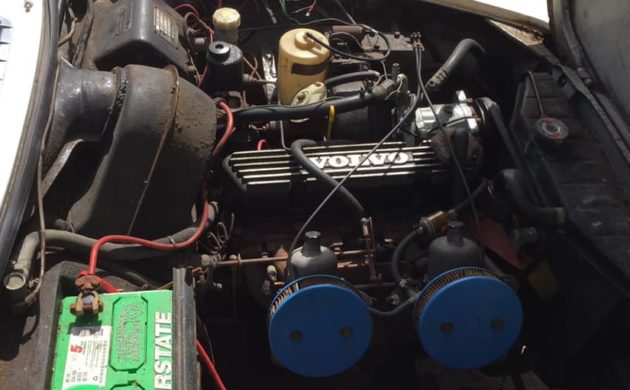 The car has 110,000 miles on it. Other than saying the air conditioning needs re-charged, there isn't much information regarding the engine or mechanicals. The engine for 1966 was a B18 rated at 115 horsepower. Believe it or not, this brought the top speed of the car to 109 miles per hour.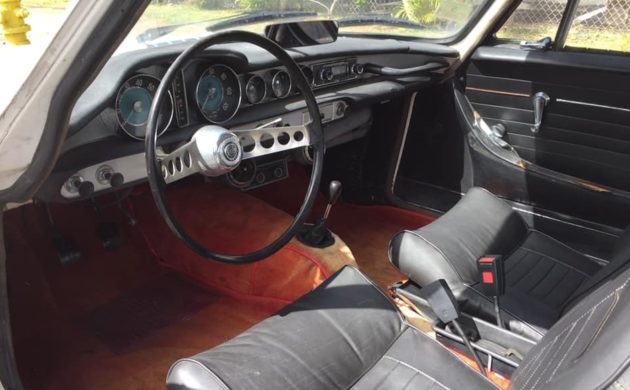 The interior doesn't look too bad. Pretty typical for a 54-year-old car. Volvos of this vintage have a great dash/gauge setup which is very attractive. The buyer could probably get away with leaving the interior as-is for a bit while addressing the rust issues.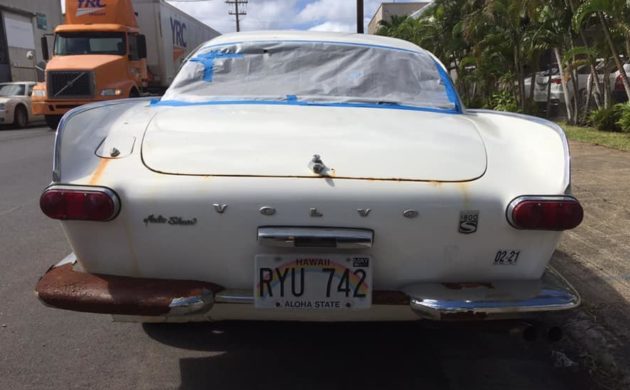 The rear glass is missing for an unexplained reason. Hopefully, it hasn't let a lot of moisture into the interior. This car still looks savable to me. What do you think? Is this car destined to be restored or used as a parts car for another project? Let us know what you think.