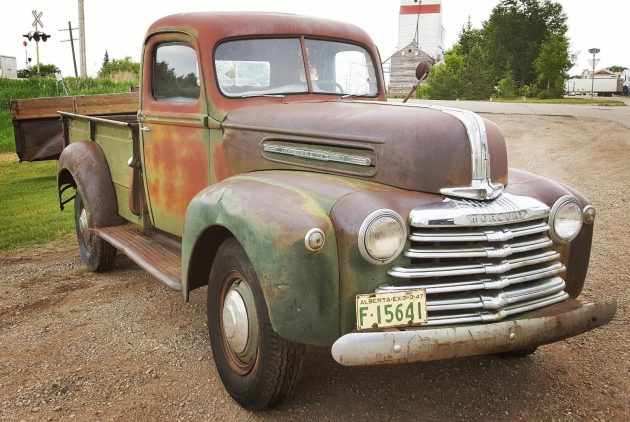 Ford introduced the Mercury pickup in Canada in 1946. They were identical to the Ford trucks except for a fancier chrome grill and trim. This pickup was left in a barn at the end of its useful life. It's listed on eBay and looks complete down to the hubcaps. Bidding is almost up to $3,000 with no reserve so this will sell for what people think it's really worth. It has the usual rust in the cab corners, but the rest looks pretty solid.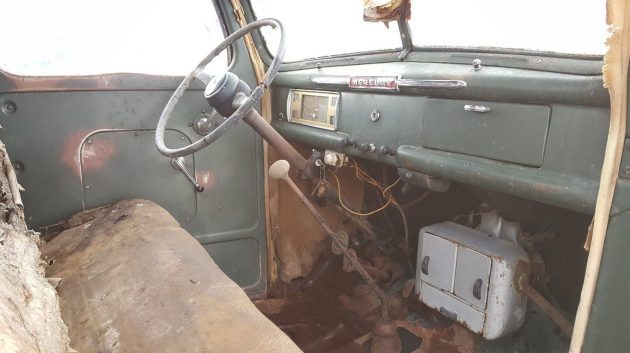 It looks like much like it did the day it was parked, completely original. There might even be interesting things in the jockey box. The seat upholstery is tattered and the steering wheel has the typical cracks, but it looks like a blanket is all it needs to be ready for work.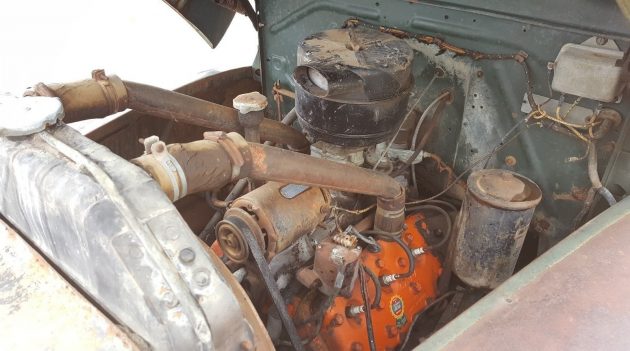 The sellers haven't checked to see if the engine is seized. It was rebuilt at some point. Otherwise, it's mostly all there with the same bits it left the factory with along with layers of dust and oil.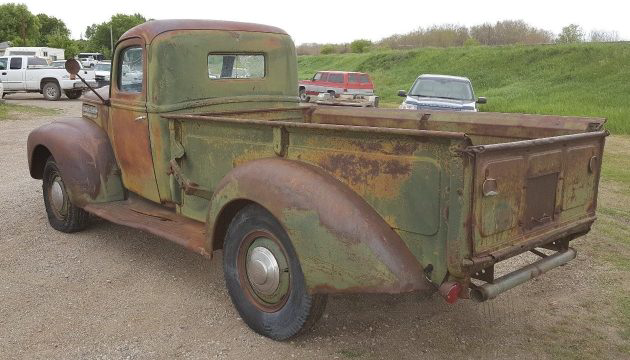 If you're into patina, then this truck should look about perfect. There's no word on how long it was parked or how it was stored, so there's no way to know what shape the engine and other mechanicals are in. Perhaps someone will restore the mechanicals and enjoy it. That one-ton suspension will be pretty bouncy but some of us actually enjoy driving old vehicles. Others would rather build a resto-mod, perhaps even mount the cab and bed on a modern chassis. It would be interesting to know what the new owner has in mind for this pickup.