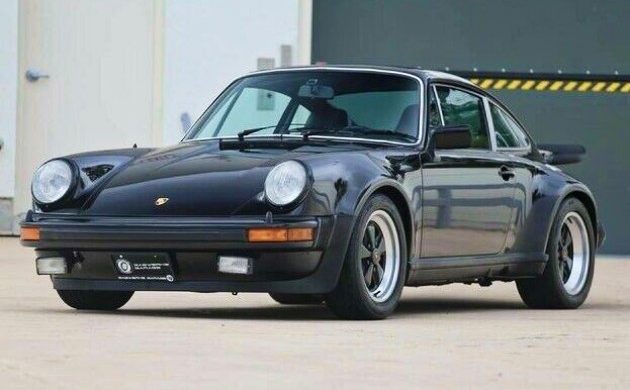 There's a fine line between a total basketcase and a car that's simply been loved but never restored. Scruffy cars can be made up to represent a vehicle that was simply used, when in fact it was actually ridden hard and put away wet. This 1977 Porsche 911 (aka 930) is in that pleasing realm of certainly being used to the point that the paint has been burned off the top-level surfaces but apparently never neglected to the point you couldn't just hop in, twist the key, and go. This 930 was in the longtime care of a Ford dealership owner's personal collection and is now offered here on eBay with bidding just over $50,000 and the reserve unmet.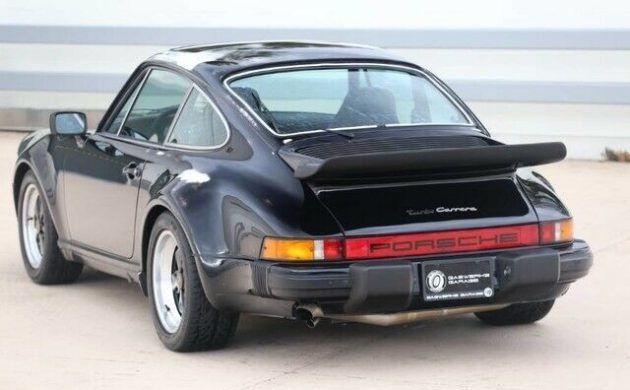 You can see on the roof and rear quarters where the paint has evidently lifted to the point that virtually no color is left, and the seller notes that a combination of prolonged outdoor exposure to the California sun and being stored under a car cover combined to cause the resulting paint damage. Personally, this doesn't bother me one bit, as it's not rusty and given how many pristine vintage 911s are running around, seeing one with some gnats in its teeth and bald spots in its mane is refreshing, to say the least. The seller notes that the 930-specific flared rear fenders are original to the car, with the original weld marks still visible.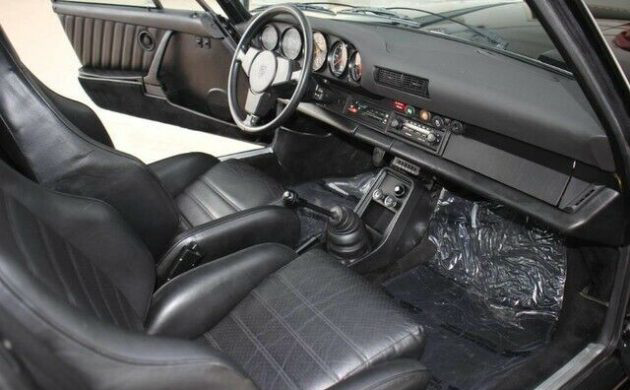 Fortunately, this 930 is still quite fresh in all other areas that the driver will see and touch every time they get into the car. The cabin is in very nice shape, with a crack-free dash, gorgeous factory sport buckets, clean carpeting, uncut door panels, and even a period-correct Blaupunkt radio, which even features a recording function and microphone – this was the stuff every CEO wanted in their 930 back in the day. On that note, the seller mentions that the proprietor of a Ford dealership in California owned this car, and when the dealership closed, the 930 remained in storage on the dealership property from 1982 until 2005 when it was removed.
There has to be more to that story, as who leaves a 930 on an empty dealership property? Of course, many dealership owners still own the real estate that is left behind when the relationship with the OEM is otherwise severed, but my curiosity is still piqued in terms of how the 930 ended up parked for such a long period. Regardless, it's said to run quite well now, and the seller notes the idle is smooth and it builds boost just like it should. The seller is actually a Lamborghini dealer in New Jersey, and they claim that its factory-trained technicians have gone over the 930 to give it a clean bill of healthy. A very nice example that you can actually use, and certainly make the diaper cloth crowd a touch uncomfortable at the next PCA gathering.