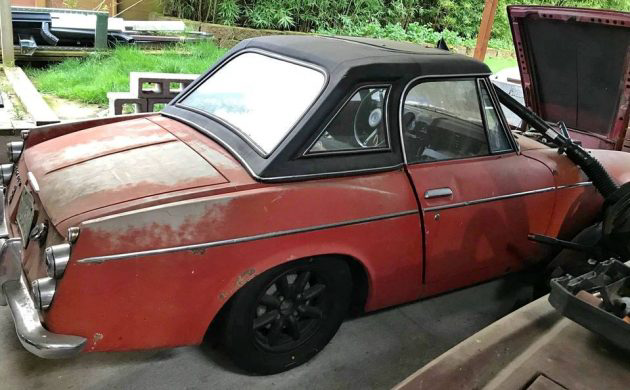 The Datsun Fairlady (also referred to as a 1600) roadster has long been a favorite of the vintage motorsports crowd, as well as fans of Japanese classics that pre-date the tuner years of the 80s and 90s. It's a car that can be used for go or for show, with ample aftermarket support for both purposes, whether you want to run laps around Sebring or bring it to Cars & Coffee. This heavily patina'd example is a blank canvas in that regard with the exception of some aftermarket wheels that look horribly out of place. The seller notes it is a running and driving project, and it's listed here on Facebook Marketplace for $3,000.
That's an excellent price for one of these, even with the seller's note that he's keeping the hardtop. Years ago, when crawling around a muddy, snow-covered junkyard in Vermont, I spied one of these roadsters on top of a crush pile, still intact – and still wearing its factory hardtop. No, I didn't grab it, and yes, I still regret it to this day. I was also driving a 1995 BMW M3 at the time with no way of bringing it home. Anyway, it's a bummer the seller is keeping it, but they do pop up for sale from time to time. The weathered paint and old-school Washington State license plate clearly tell the story that this Fairlady is an untouched survivor.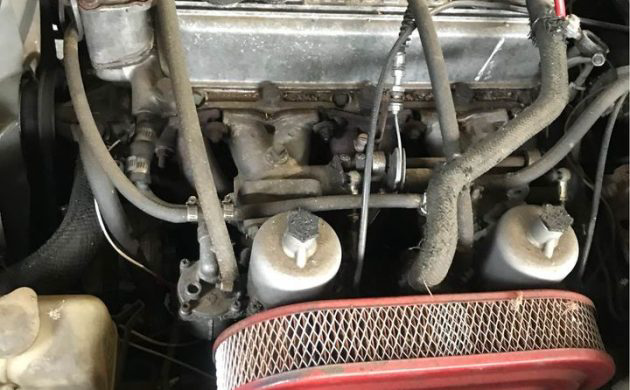 Now, it can't be completely untouched, as in order to be a running, driving example, someone had to have spent some time loving on it. This 1968 model is otherwise known by its internal chassis code, SPL311. Interestingly, the earliest of these models came with a higher compression engine than the later cars, but all models featured a pair of SU carbs. The later cars like this one came with five main bearings as opposed to three, and could run out to a top speed of just over 100 miles per hour. Not bad for a car with around 95 b.h.p. The seller doesn't detail any specifics around why his car runs so well, and actual mileage isn't reported, either.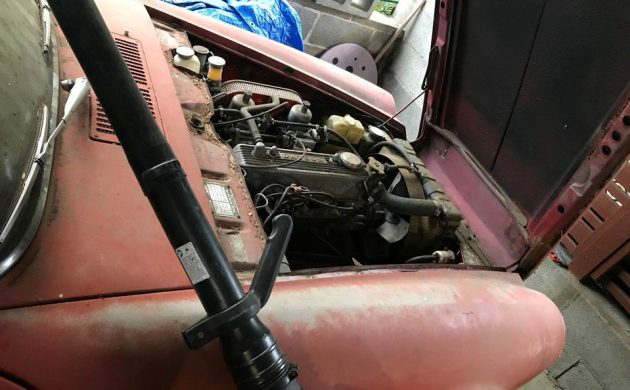 Who knows if the paint is original, but it clearly hasn't been touched in some time. The Fairlady has never necessarily exploded in value, but enthusiasts always seem to recognize that good ones are worth snatching up. They look phenomenal when lowered a tad on some period wheels, with my favorites being the American Racing Libres. The lack of information may be a turn-off, but if it's a car that runs out well and has no major rust (as most vehicles in the Pacific Northwest do not), this faded-paint Fairlady could be worth taking a ride to see and bringing enough cash to close the deal right then and there.