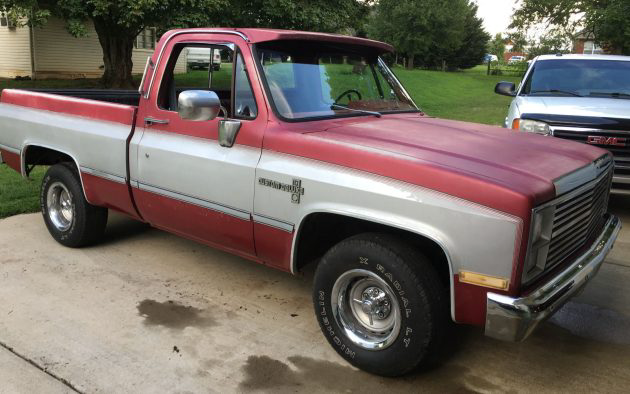 Described as being a perfect candidate for an LS motor swap, this 1983 Chevrolet C-10 shortbed is offered here on eBay where bidding is at $1,225 with no reserve!  Thanks to Tyler L. for the tip.  While not necessarily a rare truck, these short box Chevys are getting increasingly harder to find and the prices are rising.  If a short bed C-10 build is on your bucket list, then this may be the perfect truck for you.  Then again, if what you desire is a reasonably priced work truck or cruiser, this unmolested driver quality truck should fit your needs as well.  With a 305 cubic inch V8 and a TH350 automatic transmission, this truck won't win any races in its present form, but will have no problem getting you from A to B comfortably.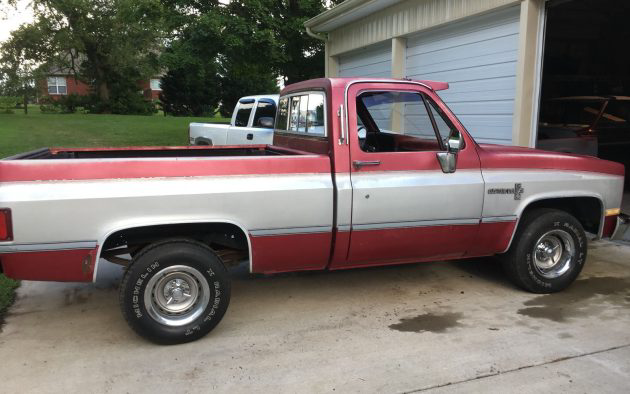 Appearing mostly rot free, this angle shows the few small areas of rust that are present behind the rear wheel wells which is a very common problem spot on these trucks.   True to this trucks '80s styling, you can see accesories such as a windshield visor, bug guard, and entry handles screwed to the cab.  The presence of these outdated add-ons backs up the sellers claim that the truck has not been messed with since it was new.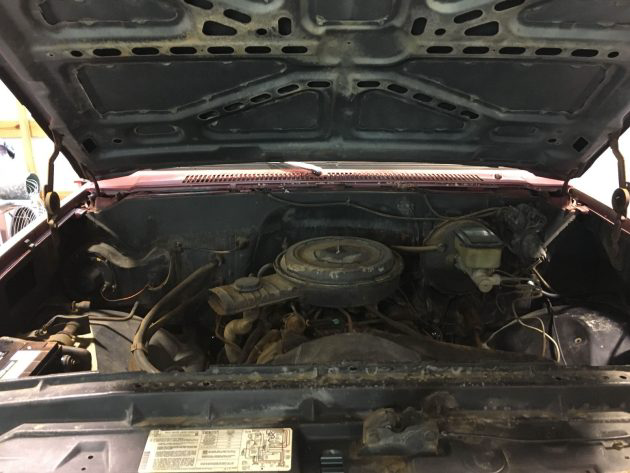 Here lies the small but capable 305 cubic inch motor and Turbo 350 transmission, both replacement units with unknown miles according to the seller.  Since the original drivetrain is already long gone and replaced, I don't think it would be too sacrilegious to swap in a newer and far more powerful LS motor as is suggested in the ad.  What do you think?
The dented bed of this C-10 reflects a life of a truck that was obviously worked hard on occasion, but also maintained and cared for.  Its hard to tell if the rust on the rear edge of the bed floor is just on the surface, or if there are holes forming.  However if this is the extent of the bed rust, it shouldn't be a major concern either way.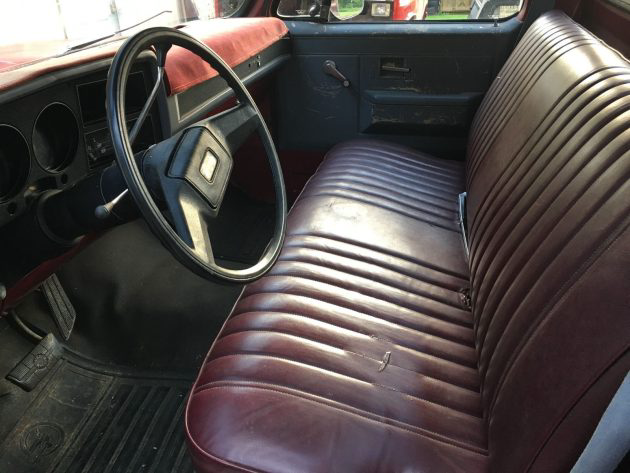 Showing some wear from decades of use, the interior of this truck could definitely use some detailing and refurbishment, but is still usable as-is.  So what would you do if you won the auction on this C-10?  Keep it original and drive it, or go with the sellers original plan of swapping a turbocharged 4.8 LS motor and making a hot rod hauler?