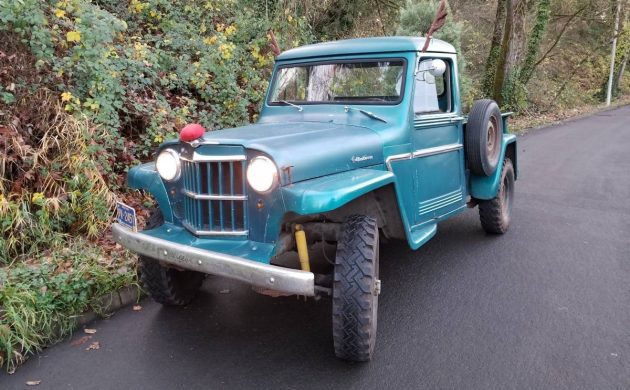 I like this seller straight away: he starts with the bad news first as it relates to this 1962 Willys pickup he has for sale. Fortunately, the bad news isn't that bad, and this pickup is sporting a wild diesel engine swap that makes it even more interesting. The pickup has some rust and lost its 4WD ability along the way, but they seem like reasonable fixes for the next owner. Find this Willys here on craigslist for a startling $16,000, which includes a free Christmas tree.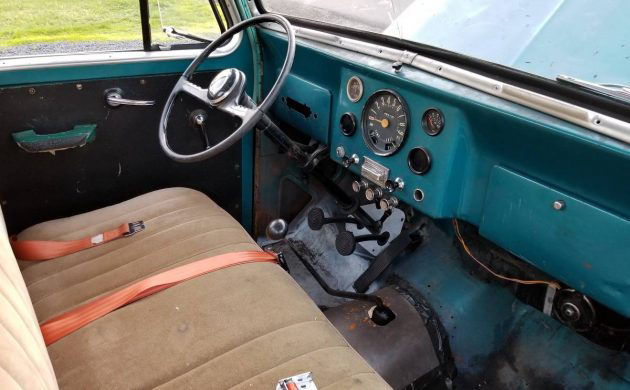 The cab looks decent, but the interior is where some problems reside. The seller notes holes in the floor and a heater core with a leak that causes the windows to steam up. That sounds unpleasant, but the additional bummer is that there's no front driveline for 4WD, which is a big part of the appeal of a Willys of any formation. By the way, if you're looking for a cheaper project, be sure to check out this recent Barn Finds Exclusive for a wicked Willys pickup project.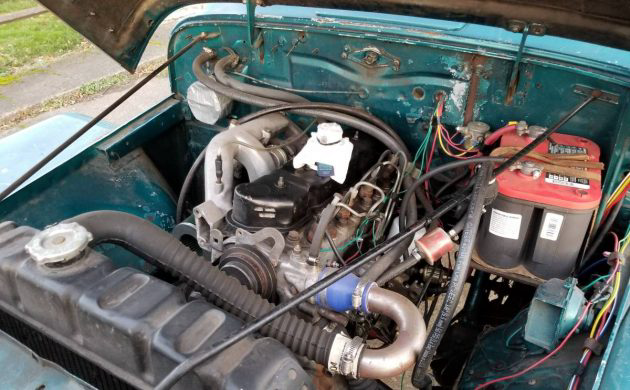 The engine bay holds another surprise, as the truck now sports a 2.3L turbo-diesel from a 1982 Peugeot 505. It features Bosch mechanical fuel injection and a Garret turbocharger, all while delivering around 25 MPGs. That's pretty darn cool and far more unusual than the typical Buick V6 conversion these Willys tend to sport. A 20-gallon aluminum fuel tank makes a range of 500 possible. Safe to say, despite its mechanical issues, this drivetrain almost makes up for the lack of 4WD.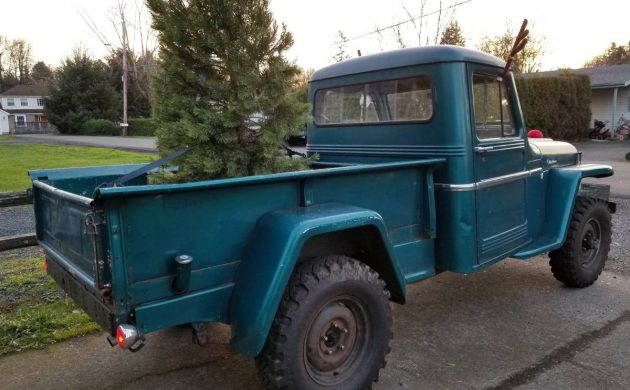 The body looks sound, too, and those meaty tires have plenty of tread on them. The seller notes this is his daily driver and he's in no rush to sell (especially with that asking price!) Still, high price or not, you have to respect the level of customization that's on display here and the novelty of the engine swap. Does the free Christmas tree make the asking price easier to swallow? Thanks to Barn Finds reader Roger for the find.