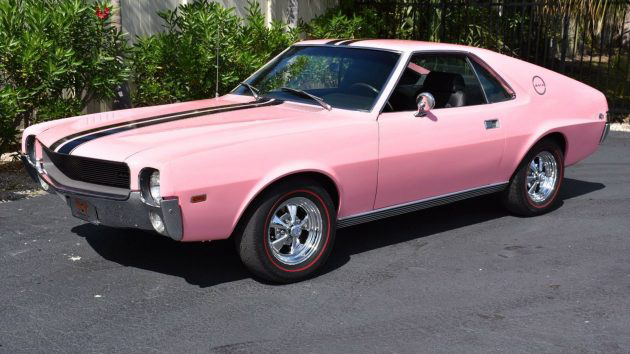 Is pink your color? This car comes with an interesting back-story involving its color and Playboy magazine. Even if you're not a fan of pink, this 1969 American Motors Corporation AMX for sale here on eBay has much to offer the new owner. It can be found in Venice, Florida.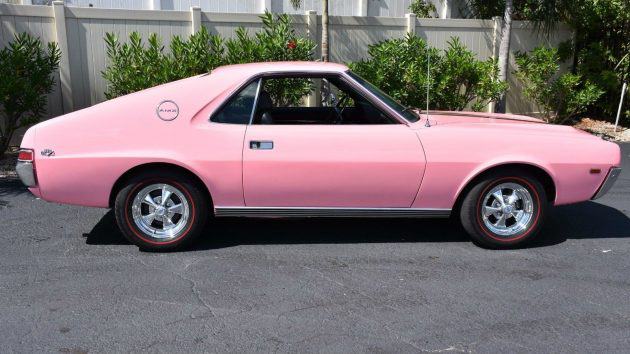 The color might remind you of a Barbie toy, but AMC wasn't playing when they put together the Javelin-based AMX. The AMX design began as a show car on the 1966 Auto Show circuit, and production models debuted in 1968. This car got the top-of-the-line big block 390 cid V8 rated at 340 HP, though it may have produced as much as 420 HP (gross).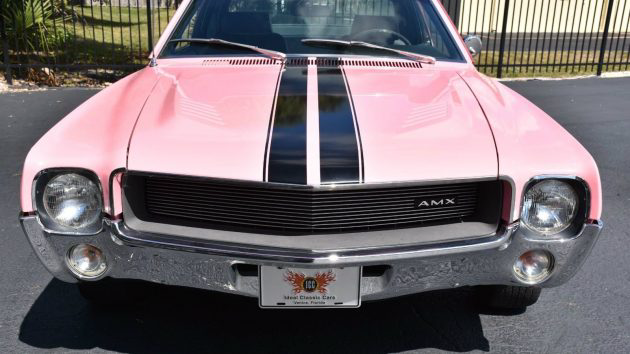 Never afraid to push the envelope of "interesting" cars, American Motors built something truly unique with the AMX (American Motors eXperimental), the first new American two-seater since the 1957 Thunderbird.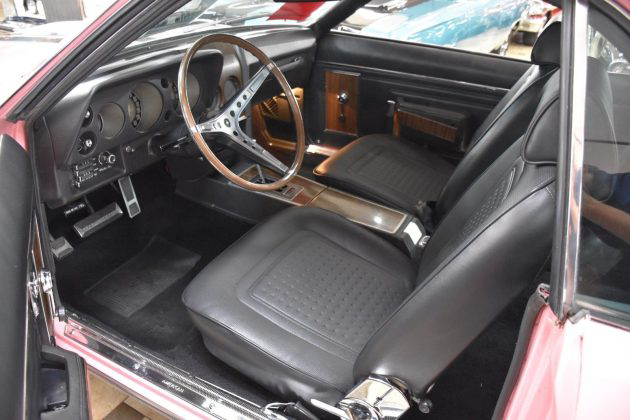 Thankfully the interior was spared the Pepto Bismol treatment, and looks clean, tidy, and complete. So what about the story of the pink paint job? A 1968 car wearing this color and paint code "00" was awarded to the Playboy Magazine's Playmate of the Year, and an admiring customer in Missouri was able to order the same color on this 1969 car. The eBay classified listing story about the paint job seems to be supported on Wikipedia, along with many other interesting facts about the AMX. Any buyer should execute their due diligence in validating the provenance of a car when its history or options contribute to its future value. Though its current state is barely described in the listing, it appears to be thoroughly restored, at least cosmetically. The ideal buyer might be the collector who "has everything," or a female AMC enthusiast, or the wife of one. It's offered at a very precise $54,983. What do you think it's worth?