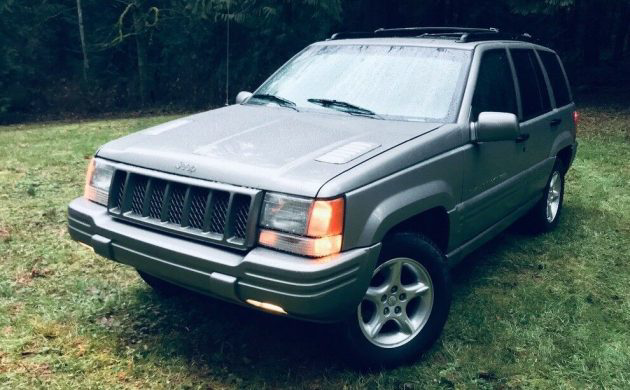 These days, SUVs are taking over the performance category once occupied by affordable performance sedans like the Ford Contour SVT, the Chevy SS, and the Nissan Sentra SE-R, among others. What makes that incredibly ironic is that Jeep built a hot-rod Cherokee years ago that made enthusiasts and road test editors ask "Why?" in perfect unison. However, a thoroughly quick SUV is no longer an oddity, making pioneers like this Jeep Cherokee 5.9 Limited here on eBay one of the quickest crystal balls ever made.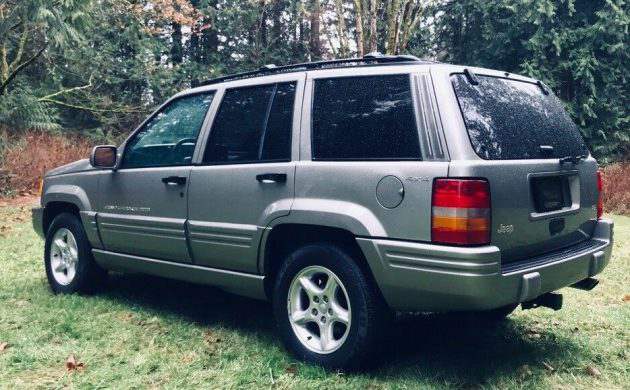 This particular example is listed by a seller that sounds knowledgeable about ZJ-platform Cherokees in general, along with claimed ample seat time in the 5.9 vehicles. This is worth noting as he cites self-measured performance results that may indicate this 5.9 has what's known as the "Police" setting activated, a setting within the Powertrain Control Module that is activated via a special tool, and resulting in some combination of more aggressive shift settings and "…additional spark advance."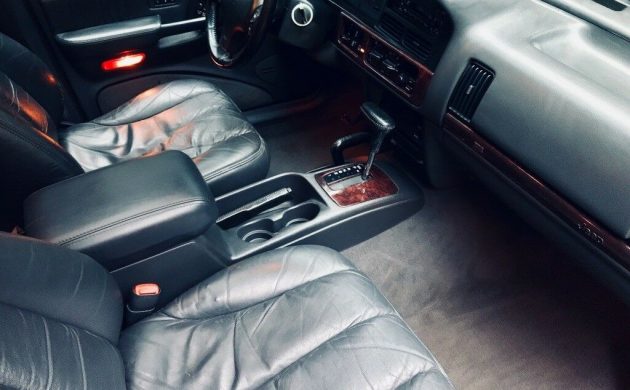 The proof of this setting is hazy at best, but the seller cites magazine test data of one such 5.9 that had the setting activated that matches the performance of his truck. Most notably, the run to 60 m.p.h. is recorded as being under seven seconds, while on non-Police setting 5.9s the same run takes 7.3 seconds. The seller also feels his truck has the firmer shift patterns said to be part of the Police setting activation. On another note, the condition of the Grand Cherokee appears excellent in photos, with a nicely preserved interior despite 210,000 miles.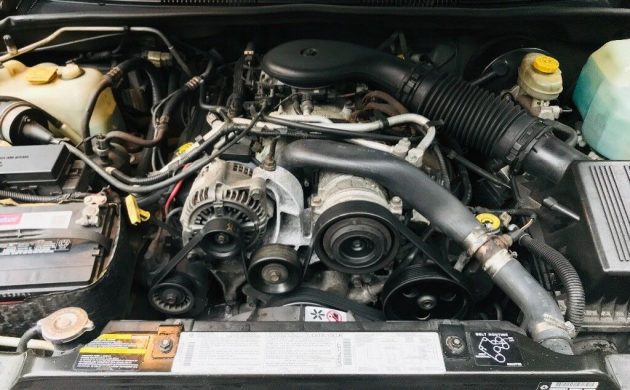 The listing goes on to provide an extremely detailed assessment of the Jeep's condition, the highlight of which is the claimed rust-free body and frame. The seller notes the engine and transmission function as intended, but that there is a pending automatic transmission service for the next owner to tackle. In addition, the viscous coupling is binding at low speeds, and the seller further adds that several of the suspension bushings are worn and due for replacement. Given the healthy amount of data in the listing, this seems like the type of seller you want to buy from;  if the Police settings can be verified, that adds to this particular 5.9's appeal as well.
Have something to sell? List it here on Barn Finds!