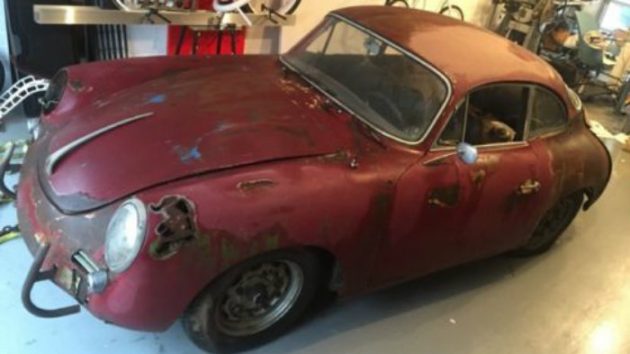 Situation: you've always wanted a Porsche 356, but prices have gotten out of reach. You don't want a fiberglass, Beetle-based replica. What other options are there? Well, after an investment in body shop classes at the local community college, a plasma cutter, welder and a lot of metal forming, you might return this 356 to the road. Or, you can buy lottery tickets and hope for a professional restoration! This 1963 356 true barn find is located in Indianapolis, Indiana and is listed for sale here on eBay, with a buy it now of $23,500 and bidding not that far below that figure.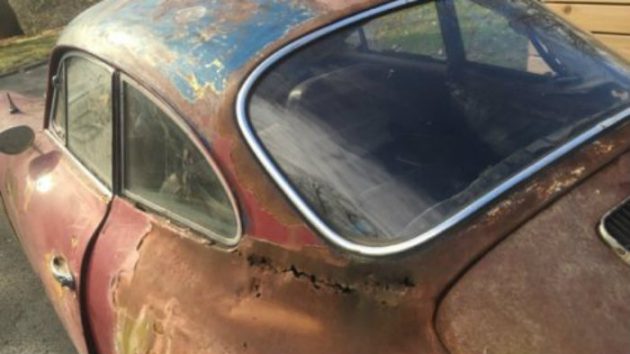 The car was found in Tennessee at some point in the past, and there is a clear Michigan title in the seller's name. However, as you can see, there's a lot of issues with the body shell. However, it looks almost complete; apart from bumpers the shell looks to be all there. Ok, at least the original panels are in place, just not all in completion!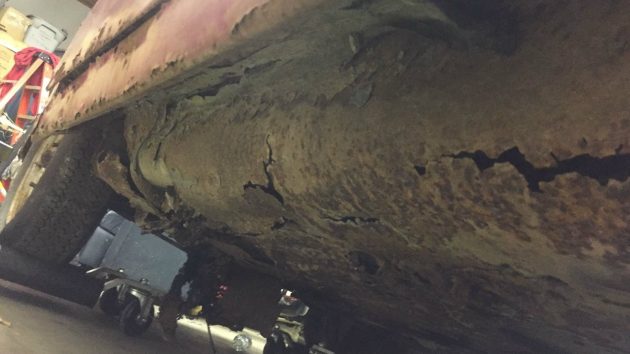 Here's what you'll be facing. Of course, far worse 356's have been restored, so it can absolutely be done. But is it something you want to take on (or pay for someone else to take on)? That's a lot of rust!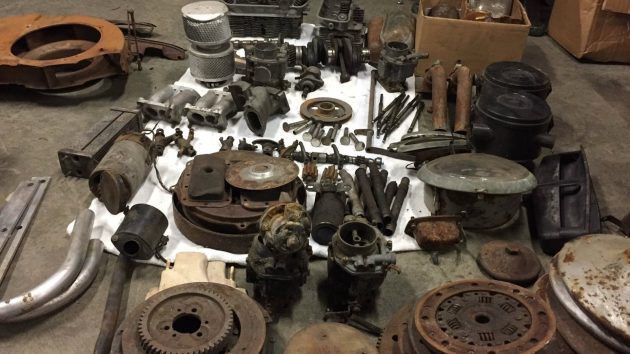 The engine is completely disassembled but is complete apart from pistons and cylinders. The block is just off screen to the left in this picture, but is in this one in the auction listing.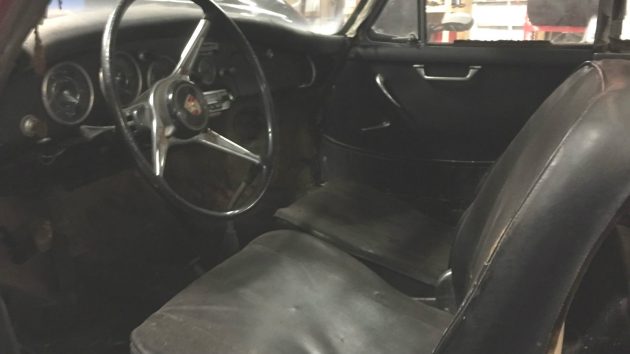 Here's the inside of the car. The headliner, seats, dash and carpet are all there, and the original key is in the ignition!  And all those painful to find original pieces, like the gauges, handles and trim are there. There's actually only 31,740 miles showing although I suspect it's been around once.  Has a 356 been your dream car? Could this be a long term answer to those dreams? Let us know!